The first mistake? "Not believing in themselves and… [instead] sitting at the side of the room," the COO says.
Second? "Not making their partners real partners," Sandberg says, emphasizing the important of relying on your spouse when needed.
The third mistake working women should avoid is not to "leave before they leave." Sandberg explains, "Women, as early as junior high, are worried about having careers and families. So, they enter the workforce almost looking for the exit -- years before they have children."
This isn't to say that Sandberg passes judgment on anyone, male or female, who leaves work to spend more time at home. "There are really good reasons to leave the workforce or work less or take a different job when you want to be with your children," she says. "I just want women -- and men -- to make that choice once they have the child. Not years in advance, because… they don't get the right opportunities. They give up before they even start."
In her book Lean In, Sandberg also has a chapter about her personal mantra: What would you do if you weren't afraid? This single question, Sandberg says, has helped her find the courage to do things she wouldn't have done otherwise -- from admitting that she leaves work at 5:30 p.m. to writing Lean In in the first place. Sandberg says that her mantra is something everyone can adopt.
"I don't pretend I have the answers for all women and men, but I really want the world to be more equal," she tells Oprah. "I really think we'll all be happier and our businesses will perform better and what leadership is will change. I took a deep breath and I'm doing it. I want other people to do what they would do if they weren't afraid."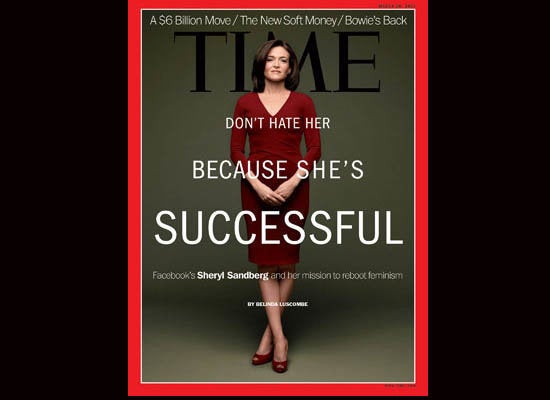 Facebook COO Sheryl Sandberg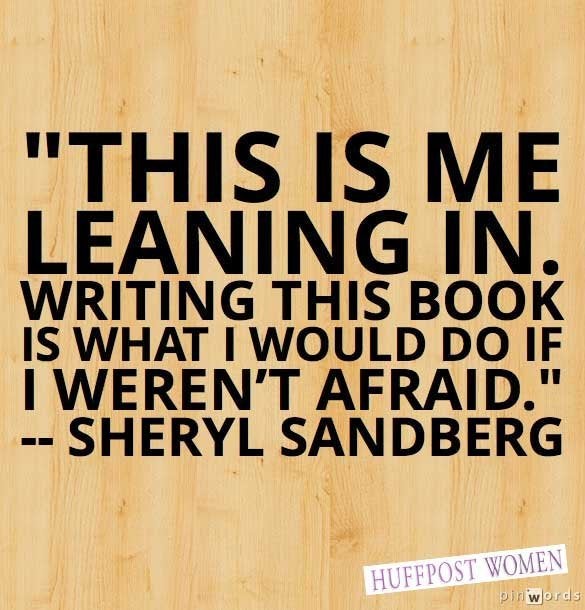 11 Quotes From Sheryl Sandberg's "Lean In"
Popular in the Community