The rules for dressing for the office are completely different for men and women.
Perhaps no two people better exemplify the double standard than the most well-known executives working at Facebook: cofounder and Chief Executive Mark Zuckerberg, known for wearing the same grey T-shirt and jeans every day, and Chief Operating Officer Sheryl Sandberg, who is typically seen perched atop towering high heels.
Sandberg is arguably the most influential female executive in Corporate America, inspiring (or pissing off) many women with her book Lean In. Her frank openness about dealing with the sudden death of her husband last year was both heartbreaking and admirable. She's incredibly successful by every measure.
Yet on Wednesday, while watching her talk to Recode's Kara Swisher and Facebook Chief Technology Officer Michael Schroepfer, I caught myself staring at her shoes. Just look at them: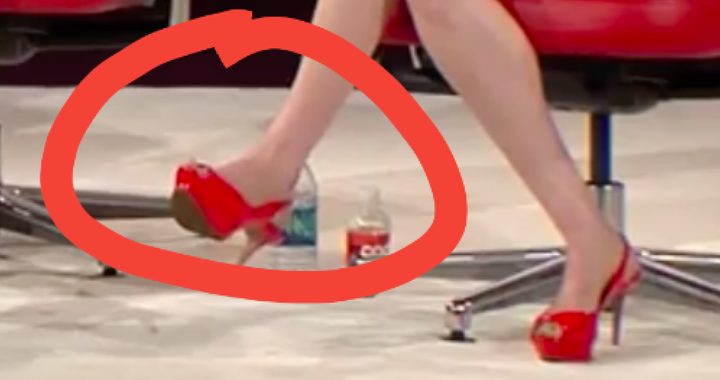 I couldn't help but marvel at the fact that while Zuckerberg slomps around in super-casual clothes every day, Sandberg is smartly decked out in full corporate power garb: towering, patent leather, red peep-toe heels.
Here's a pair of shoes Sandberg wore to the World Economic Forum in Davos in January.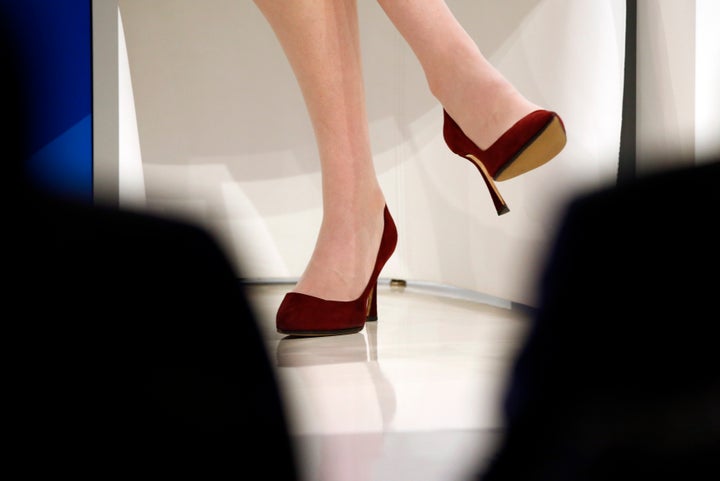 And another from the power confab: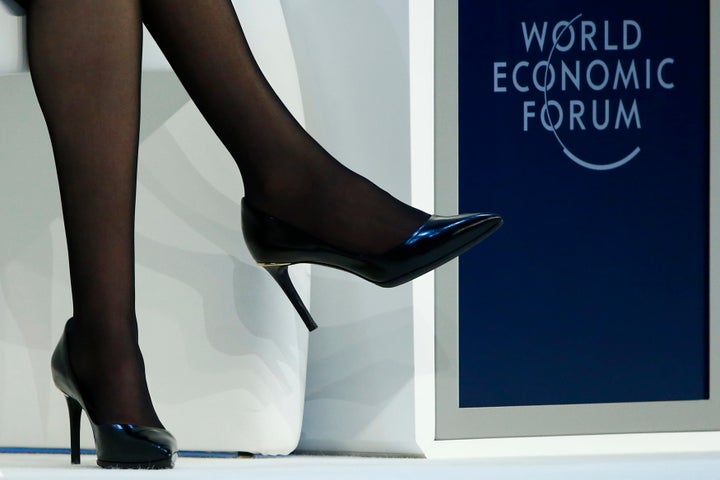 Here's a photo of Mark Zuckerberg's closet:
Here he is speaking at a recent conference in San Francisco: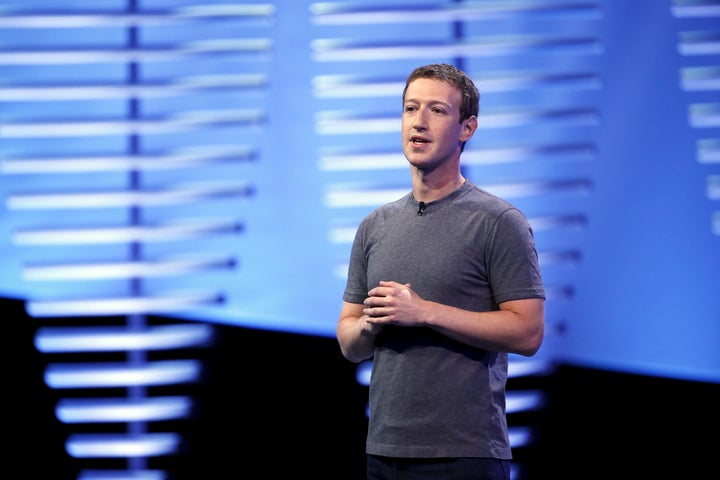 To be sure, these two are an extreme example. Sandberg, who holds an MBA from Harvard, is a seasoned executive and considered to be the "adult" in the room who brings balance to Zuckerberg's more introverted personality. And of course, nobody is forcing Sandberg to wear her (extremely stylish) stilettos.
Still, their case highlights the fact that even in the tech world, where the concept of dressing down was invented, and even at Facebook, a progressive company run by a guy in jeans, women and men don't quite play by the same rules.
In fact, women who spend more time grooming -- including efforts like putting on makeup -- are promoted more often and make more money than their bare-faced colleagues, according to one recent study.
"Although appearance and grooming have become increasingly important to men, beauty work continues to be more salient for women because of cultural double standards with very strict prescriptions for women," the paper says.
So if you're looking to be the next Sheryl Sandberg, better bust out that lipstick and heels. You'll be be spinning your wheels without them.
Popular in the Community