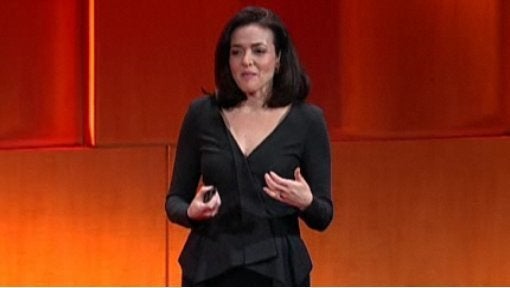 Sheryl Sandberg wants more women leaders in the world.
In a rousing TED talk called "Why we have too few women leaders," Sandberg explains what she thinks is going on, and how it can be fixed.
"The problem is this: women are not making it to the top of any profession anywhere in the world," she said. "Women face harder choices between professional success and personal fulfillment."
How to change things? Keep women in the workforce. To accomplish this goal, she had three simple rules.
The first: sit at the table.
"Women systematically underestimate their own abilities," she said, citing research. "No one gets to the corner office by sitting on the side, not at the table and no one gets the promotion if they don't think they deserve their success."
The second: make your partner a real partner.
"I've become convinced that we've made more progess in the workforce than we have in the home," she said. "If a woman and a man work full time and have a child, the woman does twice the amount of housework than the man does and the woman does three times the amount of childcare."
She also emphasized that the reasons behind these numbers were not so simple, noting that stay at home dads are not treated seriously by society. The key, Sandberg asserted, was finding a balanced equality between husband and wife in sharing responsibilities.
The last rule: don't leave before you leave.
Women begin planning for children way before they even have children, according to Sandberg, to their detriment.
"You stop looking for new opportunities," she said of women who made their decisions too far in advance. "Keep your foot on the gas pedal until the very day you have to leave to take a break."
The rousing talk ended on a personal note. "I want my daughter to have the choice to not just succeed but to be liked for her accomplishments," she said.
Calling all HuffPost superfans!
Sign up for membership to become a founding member and help shape HuffPost's next chapter