She's Fighting For Your Life

One in eight women will develop breast cancer, and one in sixty-seven will develop ovarian cancer.
These statistics serve as a reminder of the many mothers, grandmothers, sisters, and friends who have endured the words "You have cancer." Colletta Orr knows firsthand the devastating effects of breast and ovarian cancers, having lost a grandmother and great-grandmother to both. Armed with years of research and the desire to understand and fight the cancers that devastated her family, Orr seeks to educate others about ways to prevent and overcome both diseases.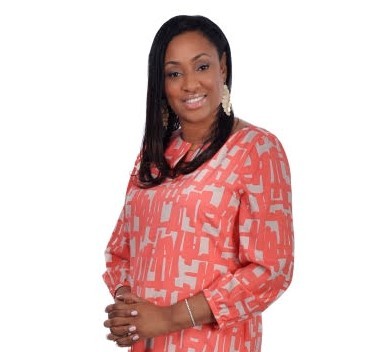 Who is Colletta Orr?

Colletta's interest is in educating women to inform them about early diagnosis and how they can minimize the potential impact of breast and ovarian cancers on their lives. She also wants to educate women about life after breast and ovarian cancers.
She is an active member of Voorhees College Washington DC Metropolitan alumni chapter. She is a board member of The Washington Inter Alumni Council (WIAC) of UNCF. WIAC is a chapter of The National Alumni Council (NAC), a sponsored organization of UNCF - the United Negro College Fund. She currently serves as the Sergeant-at Arms. Mrs. Orr resides in Maryland with her husband Douglas III & her son Douglas IV.
Her mission is to educate women all over the world about how to protect their breast & ovarian health.... and to educate breast & ovarian cancer survivors how to remain cancer-free.
What made you decide to write a book?

I decided to write my book because my maternal grandmother was diagnosed with ovarian cancer and passed away at the age of 67. At that time my grandmother nor my family had ever heard of this disease before so we didn't see it coming. We didn't know what the signs and symptoms were. We didn't know what the signs and symptoms were. We didn't know that there were strategies that could have been done to specifically reduce the risk for developing this disease.
After the death of my grandmother I decided to learn as much as I could about ovarian cancer and how it develops. After finishing my undergraduate program in Biology at Voorhees College, I went on to do a cancer research fellowship at Georgetown University Lombardi Cancer Center in Washington, DC. During my research there I learned how breast and ovarian cancers are genetically linked. I later secured a position at The National Cancer Institute (NCI) where my focus was primarily on ovarian cancer research. After years of laboratory research, I wanted to provide a resource to the community that would be practical and straightforward. This is a resource that my grandmother needed to protect her ovarian health. I couldn't save my grandmother but my hope is to save someone else's grandmother, mother, daughter, or sister.
What is your expertise and why is it so important?
It is important for women to truly understand how to recognize changes that may indicate breast or ovarian cancers. It is imperative that women understand that the symptoms of breast cancer may come in a form other than a lump. A breast lump is often the first sign that women and also men notice that prompt a visit to their doctor. Other symptoms to take notice of are retraction, or inward turning of the nipple, dimpling of the breast surface, an "orange peel" texture to the skin, enlarged lymph nodes in the armpit, and visible veins on the breast.
Many women mistakenly believe that a pap test can detect ovarian cancer....it CAN NOT. A pap test is a method used for cervical cancer screening. There is currently no reliable screening test for ovarian cancer. It is important that every woman get familiar and watch out for the symptoms that are associated with this disease. Fatigue, upset stomach or heartburn, back pain, pain during sex, constipation, and menstrual changes are all potential symptoms of ovarian cancer. These symptoms are vague and often mistaken for gastrointestinal problems. If these symptoms persist for more than two weeks, you should consult your physician and to have ovarian cancer ruled out.
Family health history is an important factor affecting a woman's risk for developing breast and ovarian cancer. Everyone should be aware of these cancers in their family.
In general, the more close relatives who have had breast or ovarian cancer, and the earlier their ages of diagnosis, the greater a woman's risk.
Close relatives include parents, sisters, brothers, children, aunts, uncles, grandparents, nieces, nephews, and grandchildren. Family gatherings such as holidays, birthday celebrations, and family reunions are great opportunities to learn more about your family medical history. This information can help your physician determine if you are at high risk for developing these diseases.
What are some specific action steps that you want our readers to take today based on your book?
The most important step is knowing your family medical history. Commit to healthy habits such as limiting your fat intake, maintain a healthy body weight, make exercise a daily part of your life. For breast and ovarian cancer survivors always attend all follow-up appointments. Being in cancer remission for an extended period of time (10, 15, or 20 years) does not mean that the cancer will NEVER return. Make your health a priority.
How do you set goals and stay productive?
Stay productive: There's virtually no way to stay productive without implementing an effective time management strategy. I am assertive about eliminating distractions. I pick three times during the day when I check and respond to email. I found that checking my email constantly throughout the day creates a ton of noise and causes my productivity to hit a brick wall. I set attainable goals and deadlines for myself. I am big on pre-planning because it gives me the ability to see what's ahead. At the end of the day I use about 10 minutes to do a daily wrap-up so that I can monitor and update my weekly goals.
Whats next for you?

Planning a breast and ovarian cancer wellness conference and national book tour. I encourage all readers to bookmark and follow the updates on my website at http://www.CollettaOrr.com
What's your personal mantra?

Work and live to serve others and leave the world a little better than I found it.
Calling all HuffPost superfans!
Sign up for membership to become a founding member and help shape HuffPost's next chapter