Netflix's "She's Gotta Have It" wastes no time tackling the issue of street harassment — and the streaming service is furthering the series' message with a social media campaign.
In the first episode of the new series, directed by Spike Lee and based on his 1986 film of the same name, Nola Darling (DeWanda Wise) is walking home from a friend's home late at night when a man calls out to her, "Sexy! Sexy! What's your name girl?" Nola rejects his advances and he attempts again, with, "Ayo, ma!"
After she rejects him for a second time, he grabs her by the wrists and calls her a bitch. Nola fights him off and is able to escape, but the incident causes her to suffer serious trauma, which follows her throughout the season. She channels her hurt into an street art campaign to raise awareness about the harassment women in her neighborhood and beyond faced on a regular basis. 
Nola plasters posters around Brooklyn that read "My Name Isn't Baby Gurl," "My Name Isn't Honey," "My Name Isn't Psst" and other messages reclaiming agency over women's safety in public spaces. Based on Tatyana Fazlalizadeh's 2012 "Stop Telling Women To Smile" project that continues to make a mark on cities around the world, Nola's "My Name Isn't" campaign is a reminder of the traumatizing experience women face in the real world each day.
Netflix is pushing Nola's message further with its social media campaign "#MyNameIsnt," which gives women a space to share their experiences with catcalling. The streaming service kicked off the conversation in a video with Wise, writer and activist Michaela Angela Davis and other women of color sharing their stories.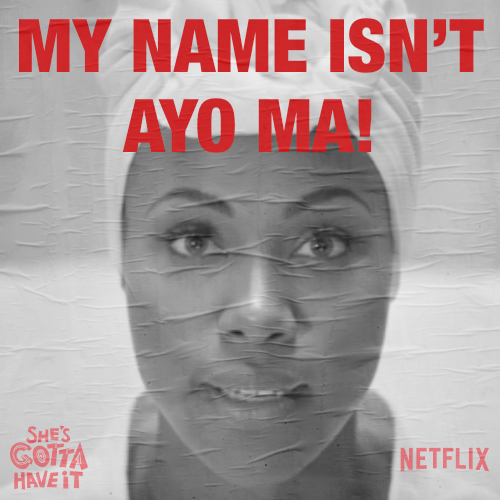 "My name is DeWanda," Wise declares in the video. "My name isn't 'Ay, can I talk to you for a second.'"
The women give similar accounts of being in uncomfortable situations with men they didn't know in public.
The streaming platform is encouraging others to use the hashtag on social media or use their meme generator to take a stand against catcalling with their own image. 
Watch Netflix's video above.
BEFORE YOU GO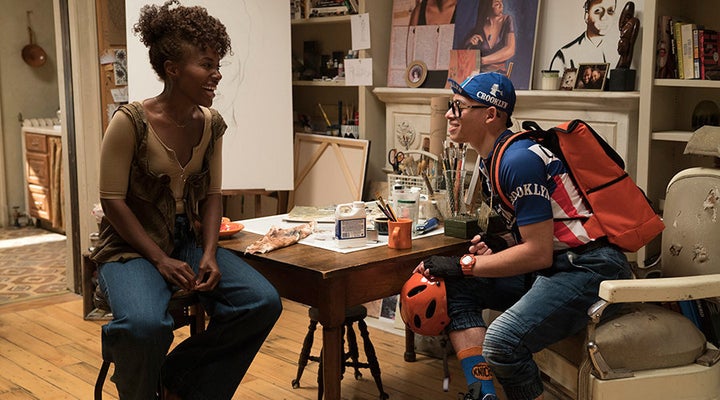 David Lee/Netflix
Season 1 Release: Nov. 23, 2017

Plot: Artist balances having three lovers.

Pro: Spike Lee is revisiting his 1986 debut film for contemporary times, and he directed each episode of this update.

Con: It's perhaps too many episodes.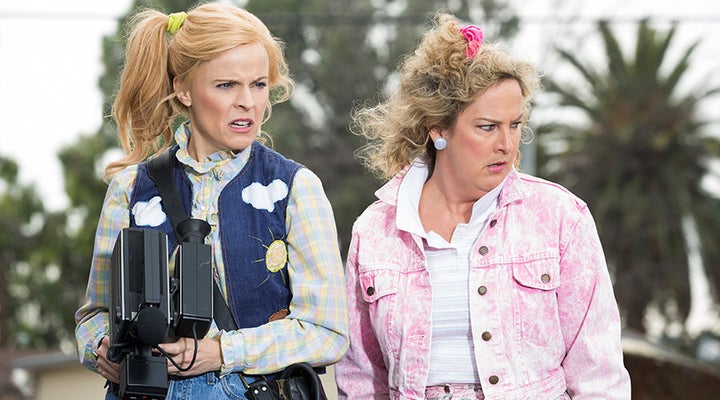 Beth Dubber/Netflix
Season 2 Release: Nov. 10, 2017

Plot: Life through a bipolar lens.

Pro: Maria Bamford is so good. The writing is inventive. It's a worthy successor to Mitch Hurwitz's other show, "Arrested Development."

Con: Following the narrative can be tricky at times.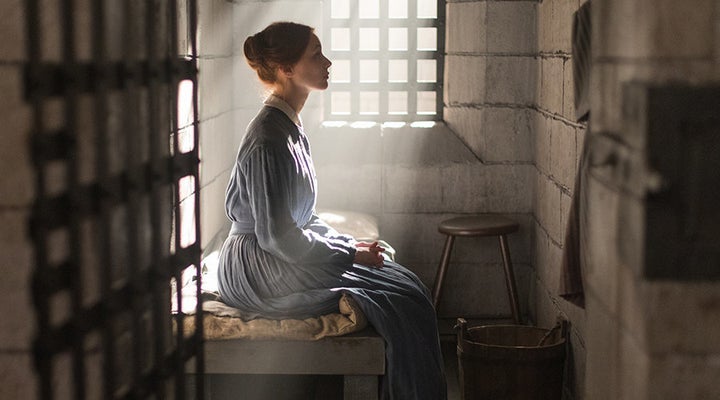 Netflix/Sabrina Lantos
Season 1 Release: Nov. 3, 2017

Plot: Questionable murder conviction of immigrant.

Pro: Good news for "Handmaid's Tale" fans: Based on a Margaret Atwood novel, this is a well-done story that showcases resilience in the face of oppression.

Con: The pace is a bit slow.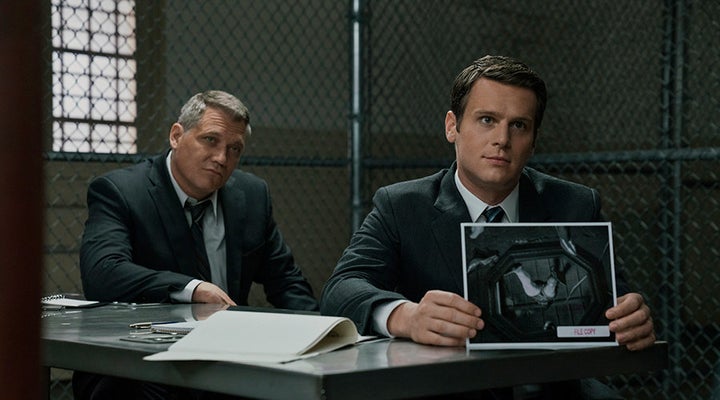 Patrick Harbron/Netflix
Season 1 Release: Oct. 13, 2017

Plot: The FBI interviews serial killers.

Pro: David Fincher directs a few of the episodes and the lead, Jonathan Groff, is great.

Con: There's a lot of content about grisly murders these days.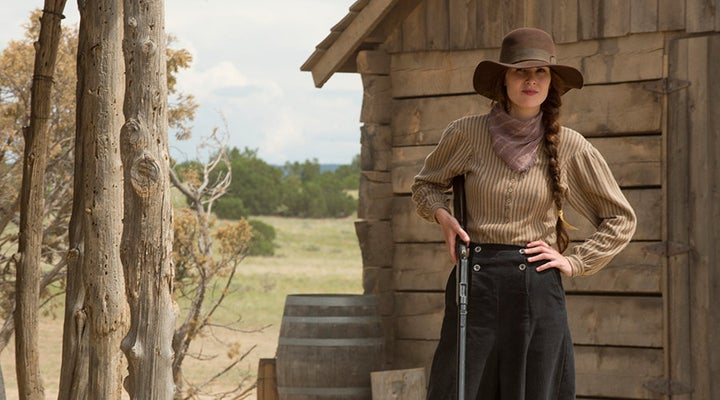 Ursula Coyote/Netflix
Season 1 Release: Nov. 22, 2017

Plot: Outlaws war in the west.

Pro: Both the character writing and the action sequences are great, which is rare. A western with ideas about gender and race feels contemporary.

Con: The long, cinematic shots of the genre can be trying.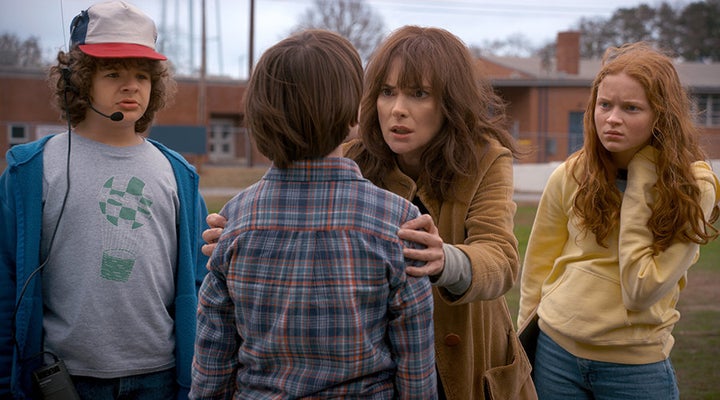 Netflix
Season 2 Release: Oct. 27, 2017

Plot: Good kids fight paranormal evils.

Pro: This is one of the last few shows that is both extremely popular and critically acclaimed.

Con: The second season isn't quite as fun to watch as the first. Living up to its name, it is "stranger," though.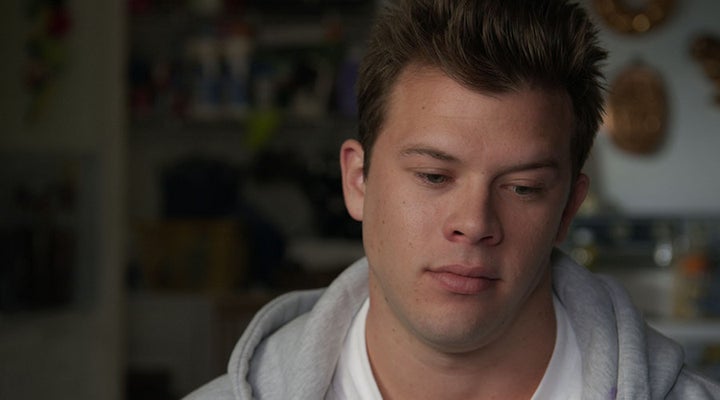 Netflix
Season 1 Release: Sept. 15, 2017

Plot: Mock investigation into juvenile culprit.

Pro: Critics seem to agree this show is very, very funny and a good parody of the true crime genre.

Con: It centers around one big dick joke, which is a bit one-note.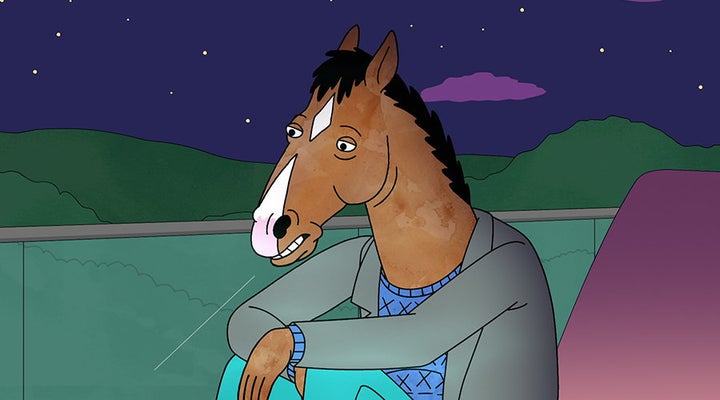 Netflix
Season 4 Release: Sept. 8, 2017

Plot: Former sitcom actor seeks happiness.

Pro: Both the jokes and story rise to the medium of animation, creating a story much more rich than most live-action shows.

Con: Season 4 isn't quite as good as the previous two seasons.