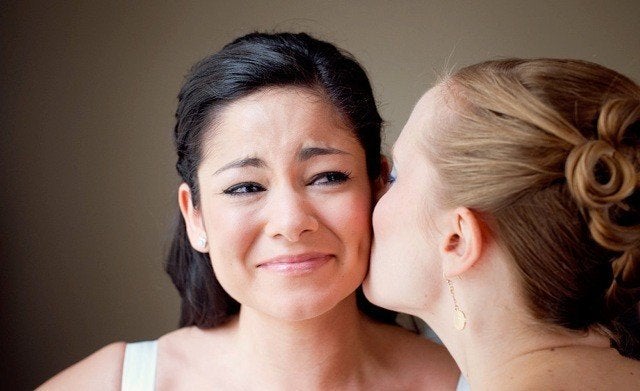 It may be going back a little too far in time, but the old guy under the black cloth is long gone. Women are the new power players in the wedding photography industry, with their numbers growing daily. When I first became a photographer 20 years ago, my colleagues were predominantly men, but as the years have gone by I've noticed a shift. I attend many networking events for wedding photographers and I can't help but notice that I am surrounded by enterprising women. Are men staying home, do they avoid these events or is there something more to it?
I decided to consult with some real people who make a living selling the equipment to see who's buying. EP Levine has been around since the 1950s in Waltham, Mass. when nary a female wedding photographer could be found. I asked owner Jay Callum what he has noticed in recent years. "There's definitely been a demographic shift. The crowds used to be older and a lot more men -- you now see more, if not the majority, of the new people coming into the business are women."
Scroll down for photos by talented female wedding photographers

Women photographers are leading the way with gorgeous blogs, styled shoots and Pinterest boards. Wedding album manufacturers and gallery wrap houses court them. The wedding blogs have become the dominant force with brides-to-be: women are becoming "knotties" -- as devotees to The Knot are sometimes called -- as they prepare for their big days. One of those blogs is The Wedding Yentas; I asked Alison Friedman, owner and editor, what she thought contributed to the new trend: "Female photographers are connecting quickly with today's bride. Today's bride wants to make quick decisions and wants to feel like she's part of a network of wedding vendors who understand her and her vision, hence the vendor-client turned girlfriends phenomenon. This makes sense because a wedding photographer spends all day and evening with the couple, and that special female friendship grows out of working together on the bride's happiest day."
But don't be fooled! It's not all about girl talk, these women know how to run a business, they know the secret: it's to treat your brides like you'd want to be treated and let word of mouth begin. WPPI, Wedding and Portrait Photographers International, is one of the largest professional wedding photo groups with an annual conference and trade show in Las Vegas that boasts 16,000 attendees. Even they have taken notice with classes like The "She" marketing Phenomenon.

And I say it's all good! After all I'm a female wedding photographer and longtime ardent feminist. Why shouldn't women be thriving in a business which is usually paid for by women?

I spoke to Boston-based Lisa Rigby, a rising star, about what it means to her to be a female wedding photographer. Here's what she had to say:
I never considered being a woman any kind of obstacle to wedding photography. I know that modern grooms are more interested and involved with weddings than in the past, but so much of wedding biz is still about relating to women. I usually ask couples I meet with if there's a "decision maker" about the photography, and in boy-girl couples about seven times out of 10 they'll say it's the woman. I do feel that I'm sensitive -- especially with portraits -- to the things that women will pick up on about themselves. Women are generally more visually scrutinized than men, although that's changing somewhat. I have a lot of first-hand experience with how women judge their own appearances, and I also know what it's like to feel that judgment coming from others. So when I'm photographing, I'm really aware of the things that this woman might pick up on or scrutinize when she sees these photos of herself later. I know that this woman wants to be beautiful -- and she is beautiful and it's just a matter of me picking up on her beauty and trying to focus on that with the photos. If you can help a woman see her own beauty, that is just worth so much.
Women photographers are hard to replace because women know what women want. We want beautiful pictures that capture real-life feelings and emotions. We want someone to come to our wedding who will respect our feelings and wishes. We want someone who understands us. Whether we are behind the camera or in front of it -- we want the very best!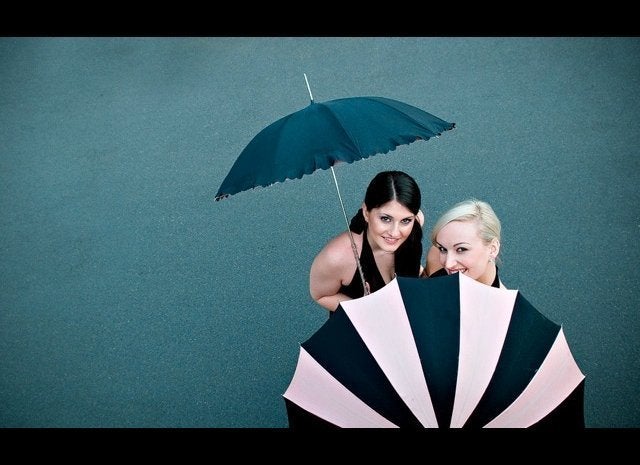 Female Wedding Photographers