"He didn't come, so I just got on the train with the pony," she told Berlin's B.Z. newspaper, according to The Local. "Everyone was taking photos or stroking Seppi. Because it was so funny I just kept traveling."
While some have speculated the pony belongs to a circus, the ownership of the miniature horse and how it came to be on the train in the first place is still a mystery.
S-Bahn spokesman Burkhard Ahlert was less than thrilled when he heard of the incident.
"One may smile but according to our transport regulations, this is clearly not allowed,' he said, according to Metro U.K. "A horse can be dangerous. What if it escapes? The S-Bahn is no place for such animals."
Ahlert also added that the police have been informed.
Before You Go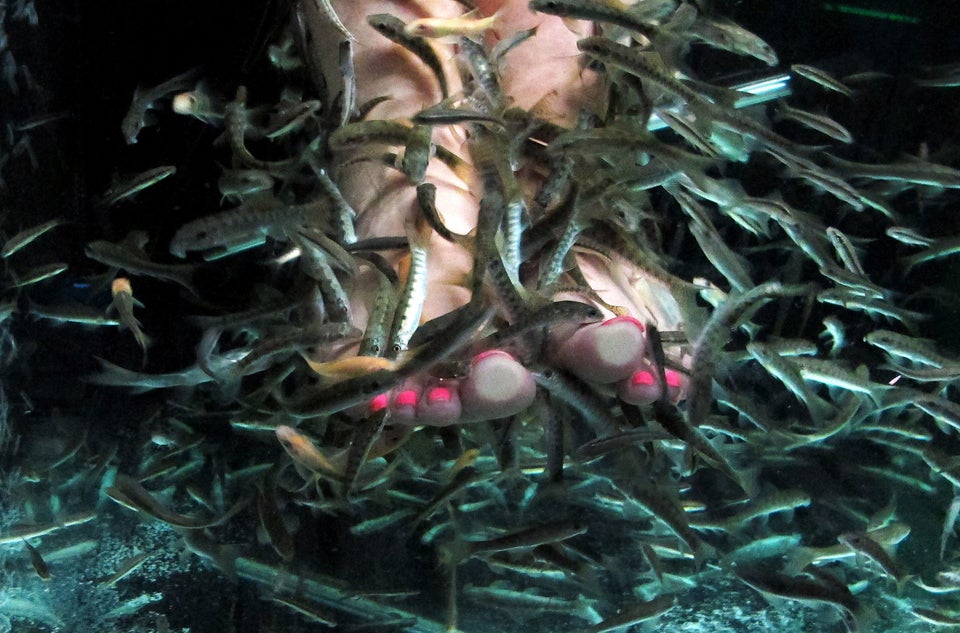 Week In Photos
Popular in the Community