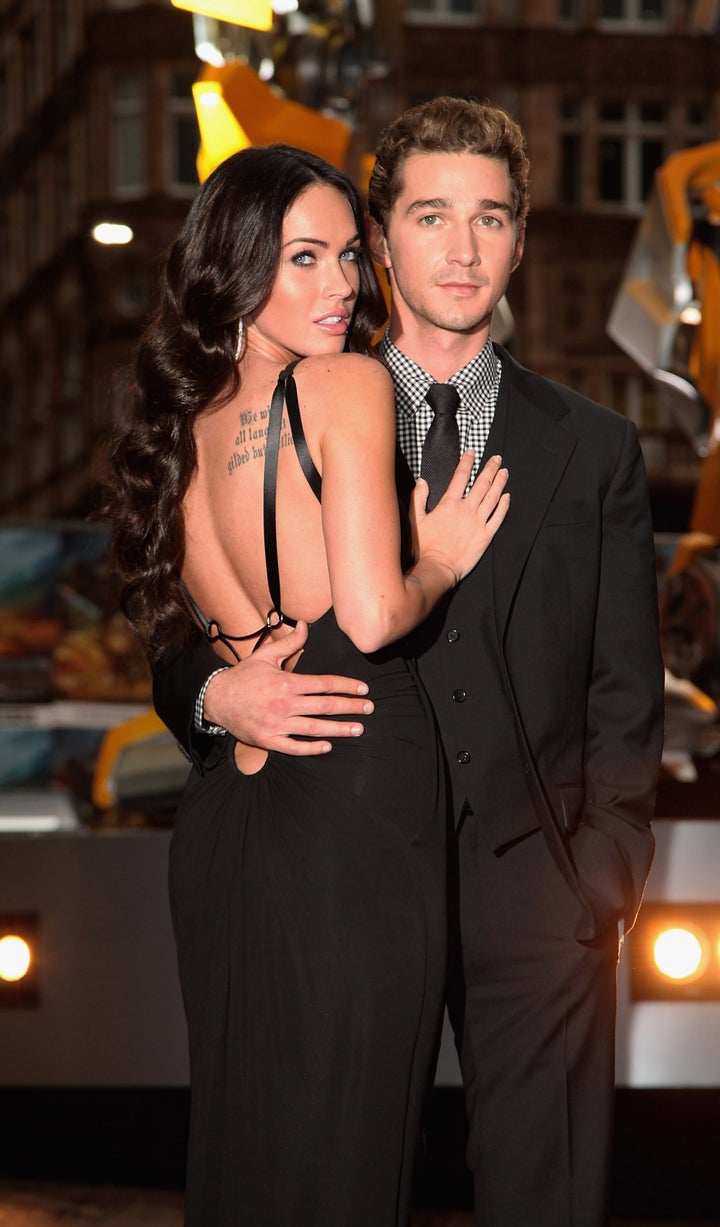 Shia LaBeouf has seen things, and he's not afraid to talk about them. Sometimes, the truth hurts like a fight on moonshine or three flip car accident, but that doesn't worry the young "Transformers" star. He's been through a lot worse than a few Hollywood rivalries.
Featured on the cover of the new issue of Details magazine, LaBeouf opens up about many things, including his rough childhood, which involved living in a poor neighborhood with an ice shavings-selling clown mom and heroin-addicted dad who accosted executives on the set of his Disney Channel breakout show, "Even Stevens."
It wasn't the typical crazy Hollywood parent relationship, though; LaBeouf went out of his way to make his own breaks, hitting open mics from an early age and calling agents and casting directors in hopes of breaking out of his troubled home. He immediately stuck out at his audition for his Disney Channel show; LaBeouf performed an old Lenny Bruce comedy monologue.
Finding his way from child star to number one choice for major franchise films, old and new, LaBeouf admits that he bristles at fame -- and also enjoys its benefits. On the set of "Transformers," he reveals in the interview, he had a fling with his now former co-star Megan Fox.
"Look, you're on the set for six months, with someone who's rooting to be attracted to you, and you're rooting to be attracted to them," he tells the magazine. "I never understood the separation of work and life in that situation. But the time I spent with Megan was our own thing, and I think you can see the chemistry onscreen."
But what of her marriage to Brian Austin Green?
"I don't know, man. I don't know. I don't know. I don't know..." he repeats, "It was what it was."
LaBeouf details the bar fights and car crashes that have marked a sometimes troubled personal life, but he's also made waves when it comes to his own rough assessment of his films.
Beyond insulting his second "Transformers" effort, LaBeouf dissed the fourth Indiana Jones movie, for which he was specially recruited by Steven Spielberg (also the producer of the "Transformers" films). Shia bristles at the criticism he got for telling the truth.
He also rips on another long-gestating sequel in which he starred, Oliver Stone's "Wall Street: Money Never Sleeps."
"He's trying to play nice. But for a movie like Wall Street that had so much bite the first time around to come out without fangs and preach a message of hope wasn't what people were looking for," LaBeouf said, while praising (curiously) the storyline and performances.
Though jarring to read, his film criticism is nothing new, and adds up to a bit of a career shift he has planned, away from all the big budget films in which he's starred for Spielberg.
"That's a gift and a curse," LaBeouf told the Los Angeles Times recently. "Steven introduced me to the world in a way. The man has been incredible to me. But the work that I've done with him, the character variation is not heavy. It's sort of all in the same vein. ... I've gotta anchor these movies that are in these outrageous worlds, and I have to be as tangible as possible. ... I have no problem with that, but I don't want to be there forever."
That leads to his role in the moon shine drama "The Wettest County In The World," an indie film that caused great commotion upon its distribution rights coming up for sale.
"When you're a racehorse and you've got 20 trainers, all the trainers want the racehorse to run a certain way," he told the LA Times of the difference between his major films and "Wettest," which co-stars Gary Oldman, Tom Hardy, Jessica Chastain and Mia Wasikowska.
"What does the racehorse want to do? 'Wettest' is the first time they've ever asked the racehorse. I've been running for a team of people for a long time and I don't take any of it back. I've learned a great deal about a certain type of filmmaking. But I have ambitions toward another type of filmmaking that I haven't been allowed to engage in yet."
After a childhood and adolescence caged in by troubled parents and the anger buried deep inside, LaBeouf, it seems, is finally ready to go in his own direction. And if he hits a few bumps on the track? He knows how to handle a little rockiness.
Popular in the Community