Perhaps inevitably, the stream attracted a disruptor, who can be seen in a clip posted to the project's Twitter account Sunday.
LaBeouf quickly intervened without breaking the chant.
The disruptor, an apparent racist who appears to be wearing a gray hat of the style worn by some German forces in WWII, appears near the beginning of the video to shout "14" into the camera. That number holds significance for white supremacists.
While his other words are largely unintelligible, LaBeouf was not pleased with any of them, aggressively shouting the man down until he flees the scene.
Watch the whole thing above.
Before You Go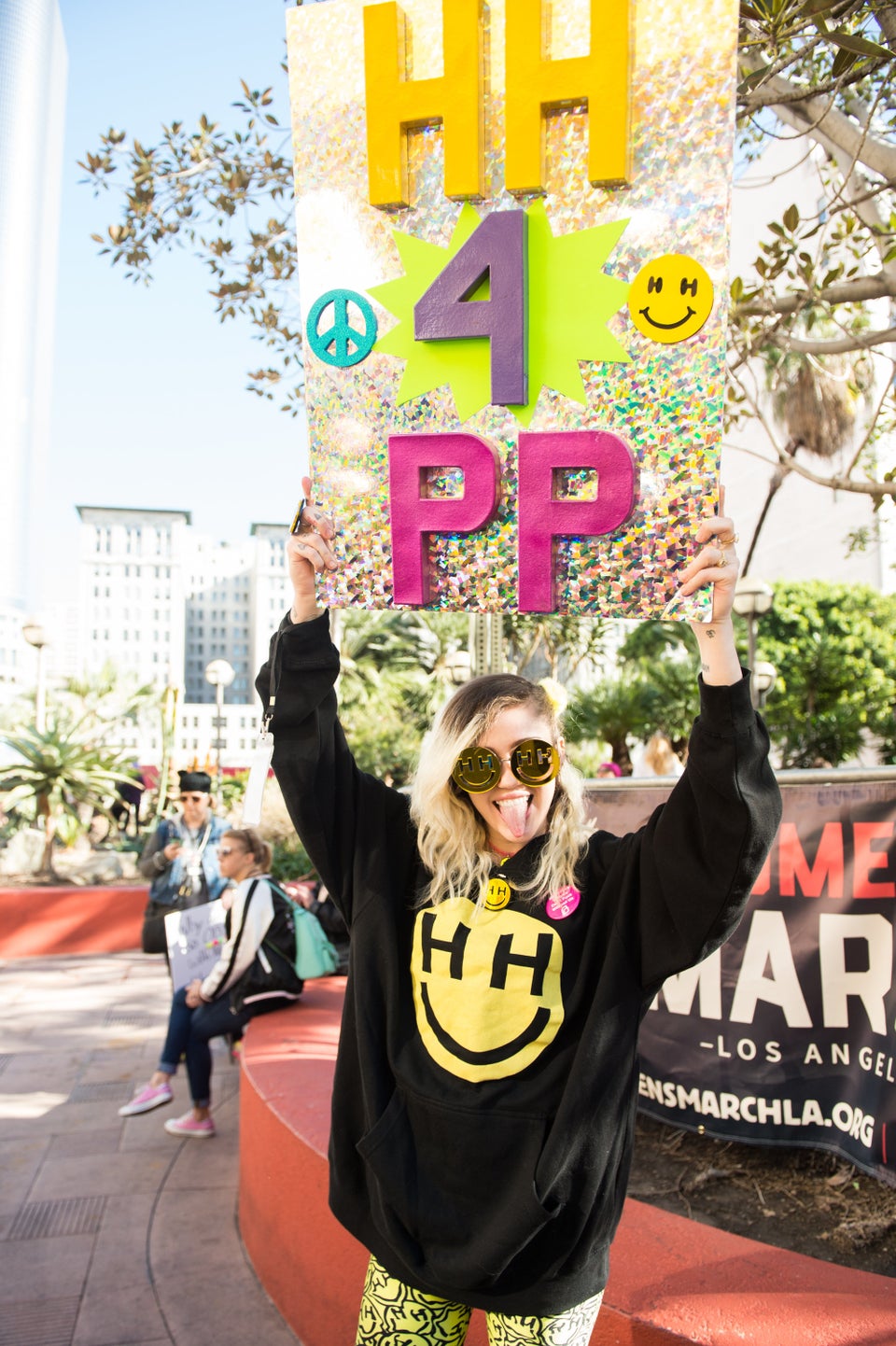 Celebrities Walking For The Women's March
Popular in the Community