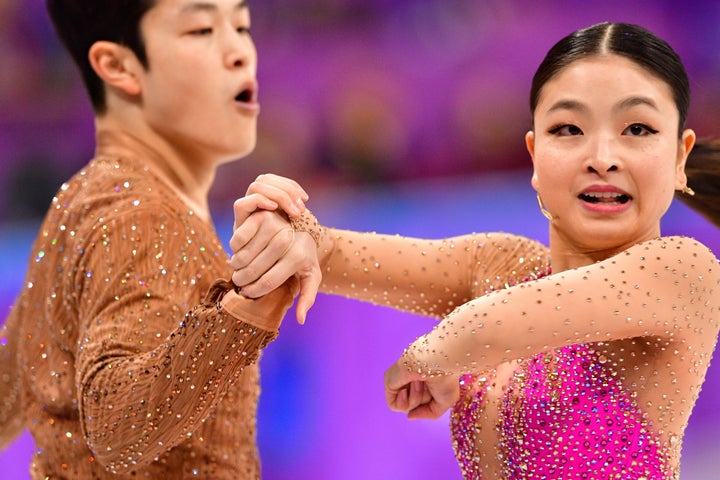 American siblings Maia and Alex Shibutani finished an impressive second in the short dance of the figure skating team competition Sunday at the Winter Olympics ― leaving many amazed at how a brother and sister could apparently get along so well on the ice.
But get along they did. In their first competitive appearance at Pyeongchang, South Korea, the "Shib Sibs" helped Team USA to the bronze medal position in the team event behind Russia and the leader, Canada.
Given their performance Sunday (Pyeongchang local time) in the team event, the Shibutanis looked primed to improve on their ninth-place ice-dance finish at the 2014 Sochi Winter Olympics.
"We felt that the skate was actually really good," Maia Shibutani said of their routine Sunday, according to U.S. Figure Skating. "We've been training so hard, and to be out on Olympic ice for the first time, we are really happy with it."
Alex and Maia, 26 and 23 respectively, have been an ice pair since 2004. Maybe their time has come.
Even a certain talk show host declared his allegiance to the Shib Sibs.
Alex Shibutani appreciated all the response.
Popular in the Community