I'm not the world's biggest vodka fan -- give me a good whiskey any day -- but who's not a fan of good marketing gimmicks? So when Absolut and RÖKK Vodka wanted to show me how they're hawking their wares this holiday season, I figured, what the hell, a couple of nights of vodka-quaffing won't kill me.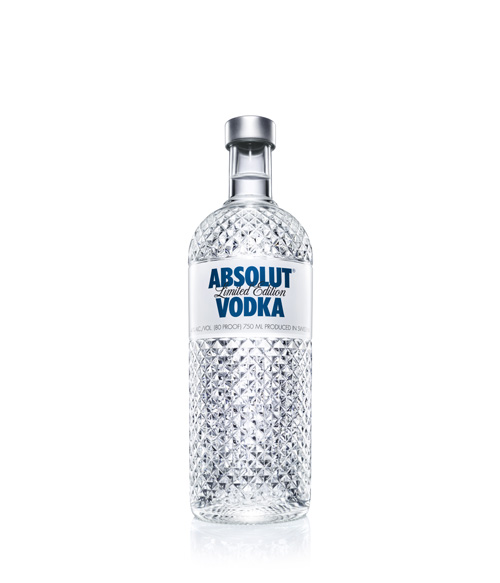 What to do when you want to goose holiday sales but don't have a new product to offer? If you're Absolut, you put the same old vodka in a spiffy new bottle, call it a limited edition, and throw a lavish sit-down dinner for 100 or so media folk and their guests. The intimate evening (based on the scale of previous events, that is) took place at The Glasshouses at the Chelsea Arts Tower in downtown Manhattan. The guest of honor was Absolut Glimmer, as the new design is known. You couldn't turn your head without getting an eyeful of the beveled, faux-crystal bottle, which actually is quite attractive, especially when lit from underneath. Three Absolut cocktails were served, the most noteworthy of which, the Fire and Ice, was a pretty cool spin on a Bloody Mary, using tomato water instead of tomato juice for a much lighter but no less tasty cocktail.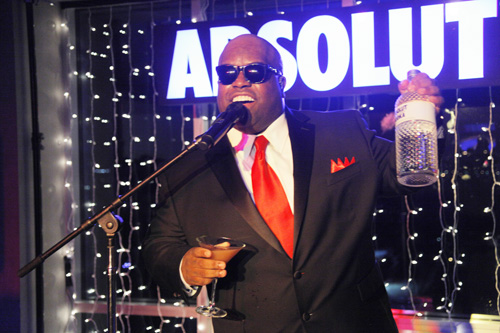 After the three-course meal (during which we were served wine and champagne instead of Absolut -- very classy), we were herded downstairs for a special musical performance by a "Grammy-winning artist." I was personally hoping for the Starland Vocal Band, whose 1976 classic "Afternoon Delight" nabbed them the Best New Artist award that year. But I definitely wasn't disappointed when it turned out to be Cee Lo Green, of Gnarls Barkley and more recently "F*** You" fame. 20 minutes and six killer songs (sung impeccably to pre-recorded backings) later, we were being ushered into the freight elevator, laden down with bottles of Absolut Glimmer and little boxes of chocolate truffles. A spectacular evening, and while I don't appreciate vodka any more than I did before, it really is a damn nice bottle. Collectors take note -- it's only available through the holidays!
When you're not Absolut, blowing your marketing loot on dinners for 100 may not be part of the plan. So RÖKK Vodka, a new brand out of Sweden (Absolut, if you didn't know, is also Swedish), decided to take its case to the people in a more direct way -- namely, via YouTube. A couple of weeks ago, RÖKK made a splash by announcing that they'd signed on legendary comedy troupe and viral video veterans The Lonely Island to be the brand's "creative directors." The first fruits of their collaboration are now available for your viewing pleasure here. Is it as awesome as "I'm On A Boat" or "Lazy Sunday"? I'll let you be the judge. What I want to know is, will there be an Entourage/Avion tequila-style tie-in where we suddenly start seeing SNL sketches about RÖKK?
Oh, and if you're wondering how RÖKK tastes... it's pretty good. Very piney, evergreen-y nose, very smooth neat or on the rocks, a little too sweet for my tastes when consumed chilled without ice. But hey, at only $12.99 for a bottle of the stuff, it's priced to move, even if it's not as pretty looking as Absolut Glimmer.