 Adventure will meet luxury at the Shimao Wonderland Intercontinental, a five-star hotel currently being built into the side of an abandoned quarry in the Songjiang District of Shanghai.
The hotel, designed by the British firm Atkins, is set to have 19 stories and 380 rooms. Its facade will line one portion of a 100-meter-deep cave-like quarry at the base of the Tianmenshan Mountain.
The quarry that will soon house the Shimao is partly flooded, meaning the lowest levels are set to be submerged under water, a rising trend in futuristic hotel design. The two underwater levels will feature an aquarium, an underwater restaurant and guest rooms.
Adrenaline junkies will be in close proximity to activities such as rock climbing, bungee jumping and watersports, while those looking for a more relaxing retreat can admire eco-friendly roof gardens, a swimming pool, a sports center and unparalleled scenery -- including a waterfall.
Check out the slideshow below for more pictures of the Shimao Wonderland Intercontinental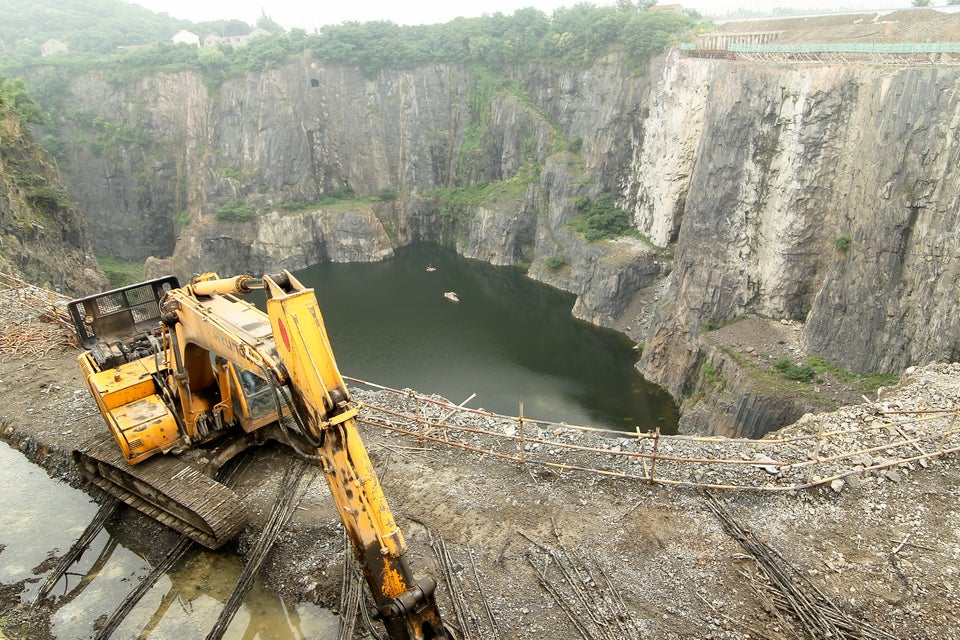 Shimao Cave Hotel Photos
Related