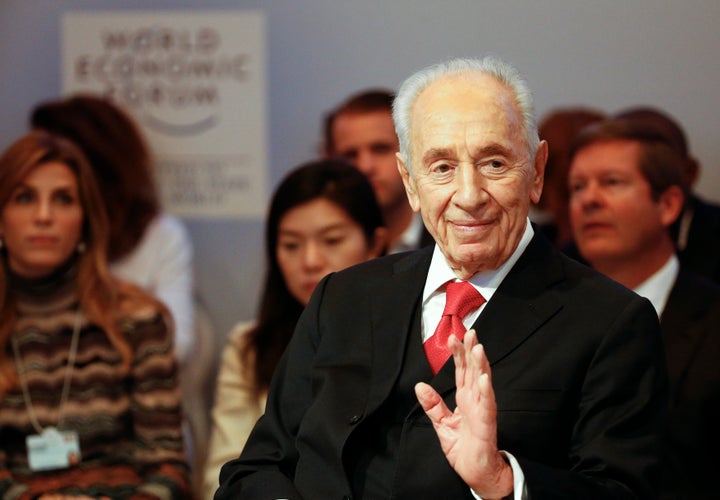 Former Israeli President Shimon Peres, a force in the nation's politics for decades and a Nobel Peace Prize recipient, has died at 93, two weeks after suffering a stroke, according to The Jerusalem Post.
Peres had been hospitalized since the stroke on Sept. 13 and doctors had put him in an induced coma. The stroke caused heavy bleeding in Peres' brain, hospital director Dr. Itzik Kreiss told The Associated Press. Doctors told Haaretz on Tuesday that the former leader's condition was irreversible. He died surrounded by family at Tel Hashomer Hospital in Israel.
Peres was one of Israel's longest-serving political figures. He was first elected to the Knesset, Israel's parliament, in 1959 and held a number of top posts and cabinet positions over the next five decades. He briefly served as prime minister on three occasions, and spent his final seven years in politics as president during Benjamin Netanyahu's tenure as prime minister.
Like many members of Israel's founding political generation, he played a prominent role in the nation's defense establishment. As the director general of the Defense Ministry, a position he took at age 29, he played a key role in Israel's nuclear weapons program. He also served twice as minister of defense.
Over his political career, Peres shifted his central focus from security to the Israeli-Palestinian peace process. Peres took on a chief role in the Oslo peace accords in 1993, under which the Palestine Liberation Organization, which represented Palestinians at the time, recognized Israel's right to exist in exchange for Israel's withdrawal from areas of the West Bank and Gaza.
In 1994, Peres was a joint recipient of the Nobel Peace Prize, along with then-Israeli Prime Minister Yitzhak Rabin and Palestinian leader Yasser Arafat. The next year, Jewish extremist Yigal Amir assassinated Rabin, and Peres became interim prime minister.
Peres' short administration following Rabin's death was filled with violence, including a surge in Hamas militant suicide bombings. Netanyahu's Likud party defeated Peres' Labour party in Israel's next election, in 1996.
The Knesset elected Peres to the presidency in 2007, and during his tenure he continued to engage in peace negotiations with the Palestinian Authority and its president, Mahmoud Abbas. Unlike in Oslo, these talks would not result in any significant breakthroughs.
Peres dealt with numerous health problems in the past year. In January, he had a heart attack, and was hospitalized a second time during his recovery. He had a pacemaker implanted in September after being diagnosed with an abnormal heart rhythm.
Before You Go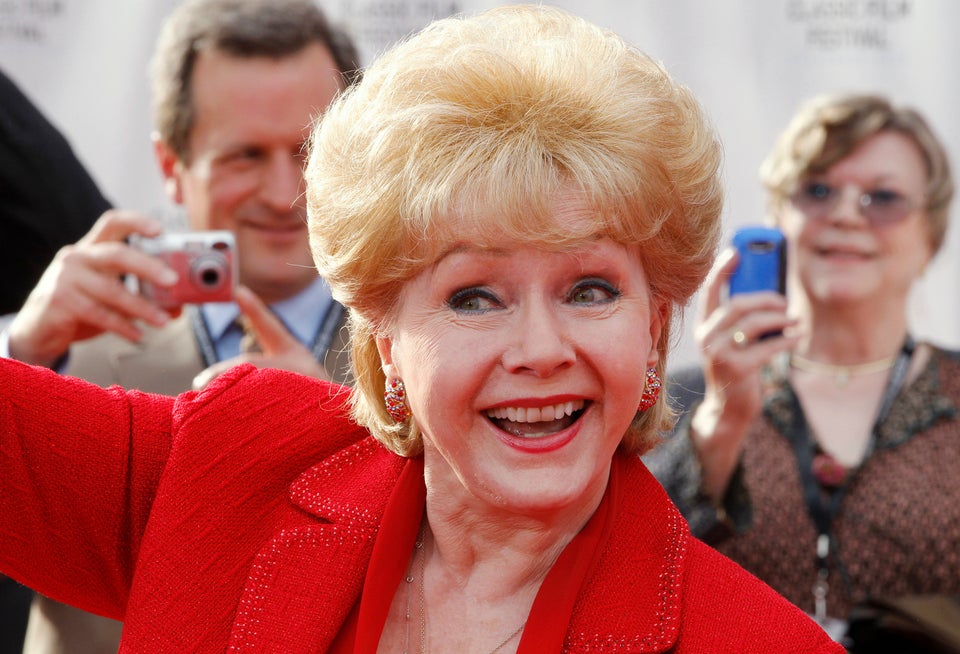 Notable People We've Lost In 2016
Popular in the Community