 Sometimes even Olympians can't catch a break.
South Korea's Shin A-Lam and Germany's Britta Heidemann faced off on Monday in the woman's epee (fencing) to determine who would advance to the gold medal match. Near the end of the duel, it was still unclear who would walk away with Olympic glory, as the two faced off in a sudden-death elimination stand after the regulation match ended in a draw.
Heidemann and Shin had faced off three times in order to determine a winner, each time with one second on the clock. In the third round, it seemed Heidemann scored a final touch that put her ahead.
It was during the third "second" that Heidemann scored the winning point. The South Korean coach started an appeal process that lasted an hour, apparently arguing that the win was scored out of time. All the while, Shin refused to leave the piste as by doing so she would accept defeat.
According to the Guardian, the stand lasted 75 minutes, an hour of which was occupied by the appeal process, while Shin was required to stay on the floor. Eventually, the technical director sided with the German fencer and the ruling was confirmed again the following day.
Shin was eventually escorted from the floor by security after the appeal was denied, only to return minutes later and lose in the bronze medal match.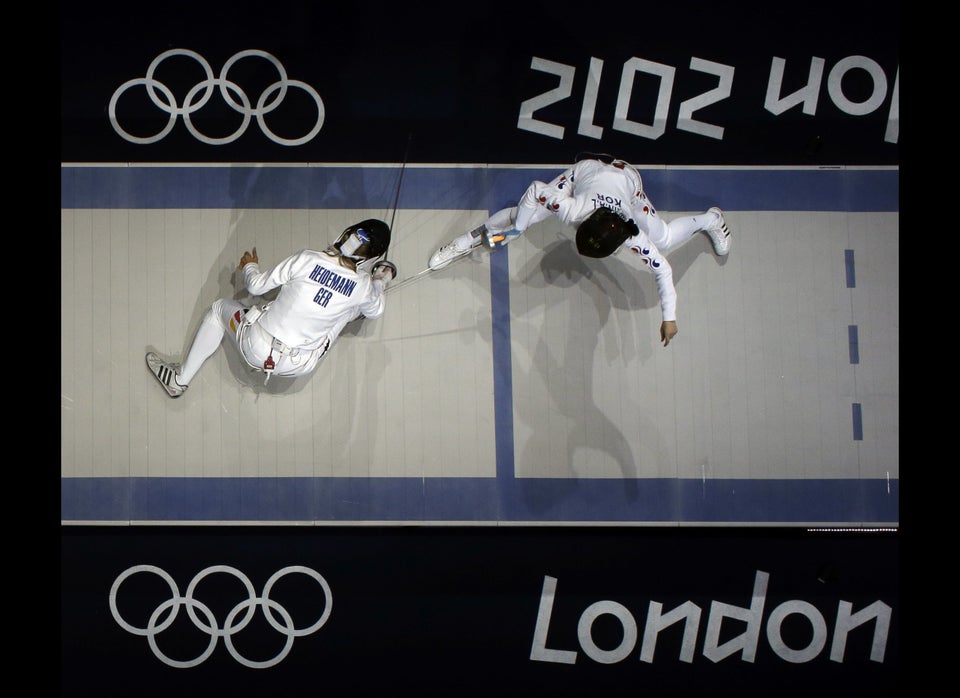 Fencer Refuses To Leave The Floor
Popular in the Community