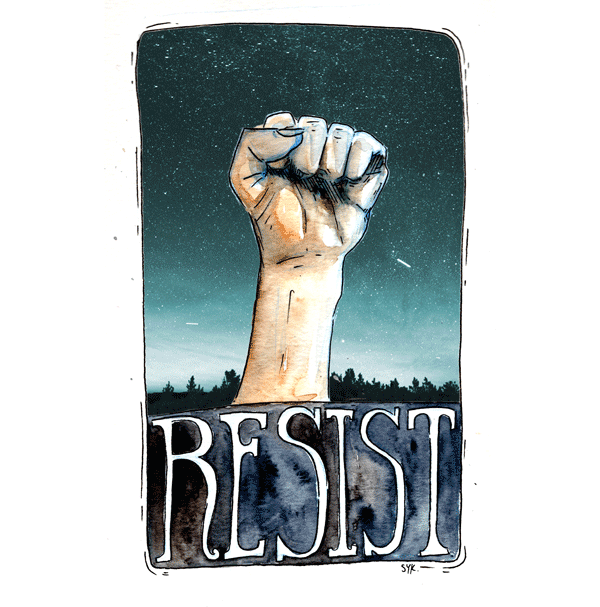 For HuffPost's #LoveTakesAction series, we're telling stories of how people are standing up to hate and supporting those most threatened. What will you stand up for? Tell us with #LoveTakesAction.
What constitutes political artwork? Well, it depends.
For the majority of Americans ― namely those who aren't straight, able-bodied, cis-gendered, white men ― simply depicting the banal realities of daily life has long been a political gesture. As Los Angeles–based artist Shing Yin Khor told The Huffington Post: "I do believe that the personal is political, and have always felt that writing about myself ― as a brown, immigrant woman ― is by default a political gesture because our voices are incredibly underrepresented in all creative fields."
Shing predominately works in sculpture and installation art, but a few years ago, she began publicly sharing her autobiographical comics. Her cartoons tackled subjects like heartbreak, masturbation, adventure travels and greatest fears ― many topics that aren't often explored from the perspective of a woman of color.
"Even if I am just making work about my time spent in national parks," Shing said, "I am pointing out that brown women also hike in national parks, which is a particular narrative that is usually centered on the experiences of white people."
However, since President Donald Trump took office, Shing, who is also bisexual, noticed her work changing tenor. "I can't stop my work from arcing in a political direction," she said, "when my actual identity as a human being is something the Trump administration wants to unconstitutionally deny basic rights to."
For many Americans, life under Trump has not been business as usual. An executive order against people of one religion along with the dread of other restrictive orders that may come have led some people to question their daily habits and responsibilities, reevaluating whether their life choices are still valid, effective, enough. Shing, too, contemplated giving up her practice to go to train as an abortion provider or civil rights lawyer ― something that could have a more direct social impact.
On the day of Trump's inauguration, Shing planned to spend the day in bed. While scrolling through social media on her phone, she landed on a photo of a woman who became one of the day's most celebrated heroes: an older Asian-American woman in a purple parka, her two middle fingers raised toward the heavens like a boss.
"It was an impulse," Shing said of the decision to paint the woman she affectionately dubbed #ResistanceAuntie. "The painting took 10 minutes, I quickly posted it on my social feeds, and ... It just kind of spread."
Shing's painting quickly went viral, receiving over 2,000 likes on Twitter. She soon posted a link to a high-resolution image of the artwork, available for use under a free culture license. This too, was a protest in itself.
"I am a strong proponent of Creative Commons licensing and release as much of my art as I can for free under a license that allows for non-commercial derivative works," Shing said, adding, "I will continue to do whatever little I can to change the way that people interact with art [...] and invite everyone to adapt my art as they see fit."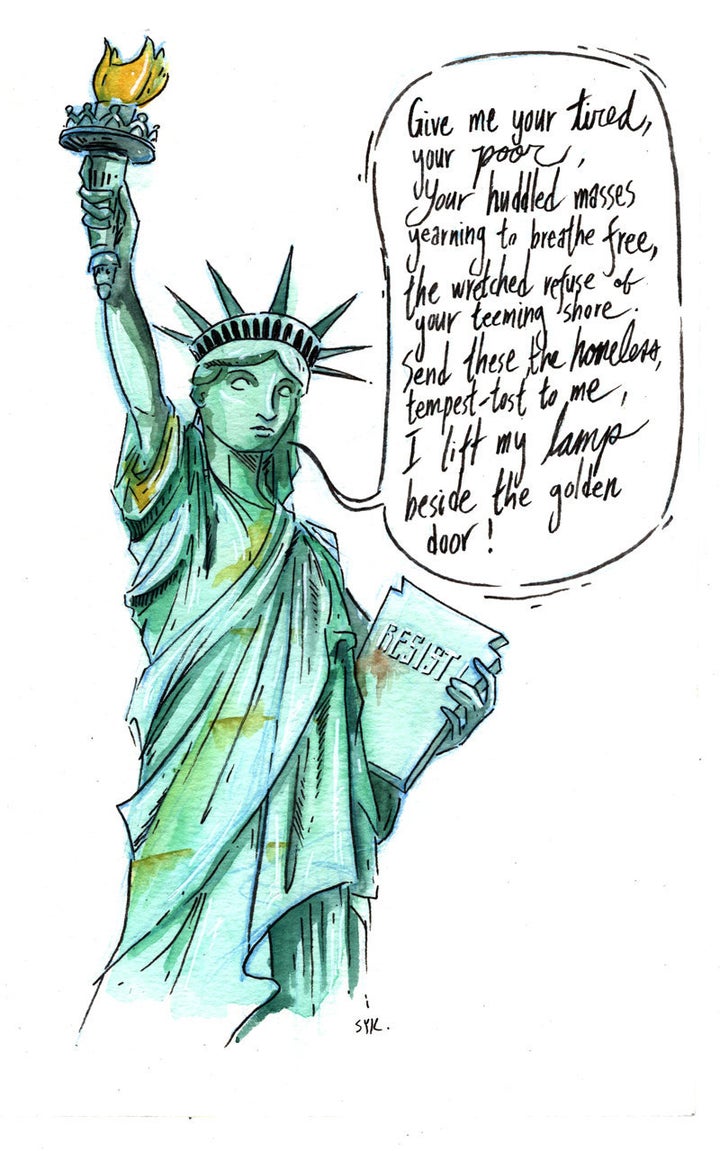 That was Day One of Trump's presidency, and Shing has far from slowed down. Following the president's executive order banning refugees from Syria and temporarily blocking travelers from seven Muslim-majority countries from entering the United States, the artist felt obligated ― like many around the country ― to take action.
Except, as a working artist, she had limited funds to donate to organizations advocating for immigrants and refugees. Also, as Shing put it, "I am kind of an anxious and introverted potato and even thinking about going to the protests made me feel terribly anxious."
Nonetheless, she wanted to contribute in an impactful way. On Saturday evening, when many protestors swarmed airports around the country to protest Trump's ban, Shing decided to set up a live-stream on her computer so others could watch her paint the Statue of Liberty, the symbol of promise and freedom that greeted countless immigrants as they approached American soil.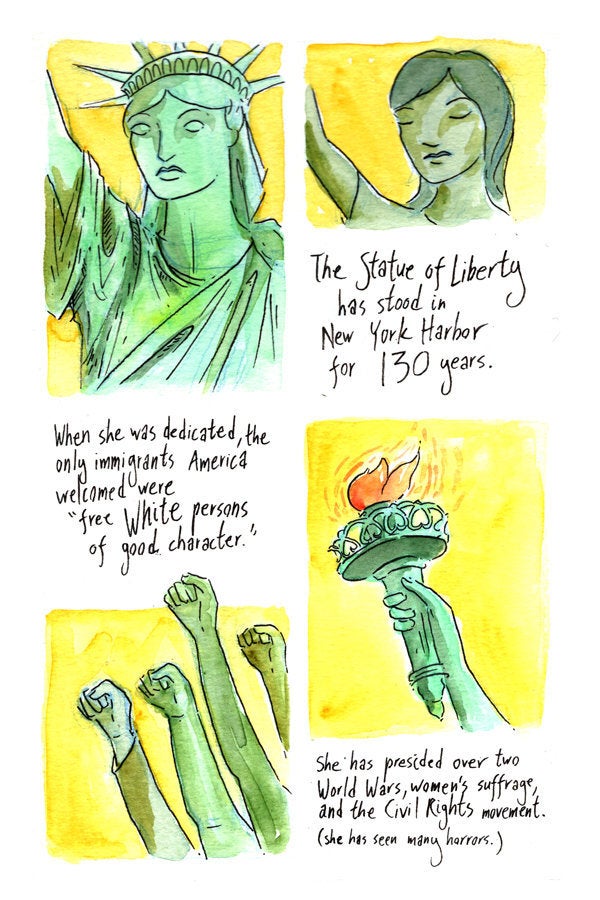 Shing planned to sell the resulting paintings for $50 each and donate all proceeds to the ACLU. She estimated she'd make about 10 over the course of five hours. The people, however, wanted more, and Shing pulled an all-nighter to deliver. She ended up painting 40 pictures of Lady Liberty over the course of 13 hours, raising $2,000 for the ACLU.
"The whole art marathon was an impulse I thought about on the way home and launched just an hour later," Shing tweeted the following morning. "But it works, so let's do it more." Another tweet thanked her many supporters: "You've given me faith that making art instead of being at a protest is NOT useless civic action."
In the future, Shing hopes to participate in similarly challenging feats of endurance art, with proceeds benefitting those put at risk by Trump's administration.
On Tuesday, she tweeted a drawing of Nora al-Awlaki, the 8-year-old American girl killed in a U.S. military raid conducted Sunday in southern Yemen, noting that she had resolved to wake up each morning and paint a child killed by Trump's administration. "I hope I will not be doing this every morning," she clarified in a later tweet. "I usually meditate, but it's not quite working lately, so I might as well just stay angry."
The world prays that Shing will not have to start each morning with a portrait like Nora's. Nonetheless, the artist is determined to push onward with her activist art practice. And she's not alone.
"I am very much inspired by artist friends of mine who are continuing to do both their work and advocacy at the same time," Shing said. She mentioned Mari Naomi, who maintains the Cartoonists of Color Database, who recently edited and curated a comic series called State of Emergency, featuring cartoonists' responses to the Trump administration.
"My friend Steenz coordinated a zine series with many other artists called Take Comfort, Take Care, and hands them out at protests. My friend Shivana made this great image about starting activism, that is, bringing activism work to light in a very approachable and simple way. My friend Autumn will be teaching a zine workshop at her mosque in Canada," she said. "There is so much good work happening every single day."
Still, Shing occasionally struggles with how best to participate in the effort to resist Trump's policies. In times of uncertainty and anxiety, she often turns to an essay Toni Morrison wrote in 2004 following the re-election of former President George W. Bush, when the iconic author was overwhelmed by feelings of powerlessness and despair. A world without art, Morrison reminds her readers, and herself, is a world without imagination, empathy, critical thinking and dreams rooted in truth.
As Shing put it: "We need artists. We will always need artists. In trying to prevent our worlds from imploding, we can't forget to also continue make progress towards the world that we want to live in. For me, that is a universe full of equality and justice, but also beautiful art and good stories that explain the diverse and exciting human narratives that we all embody."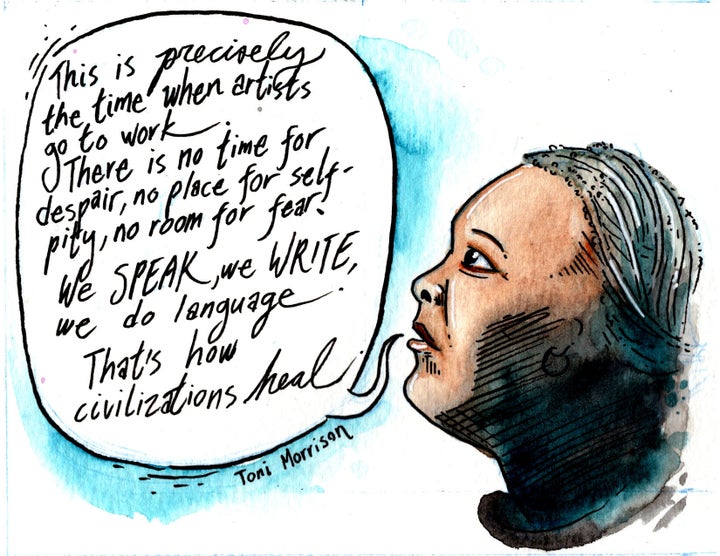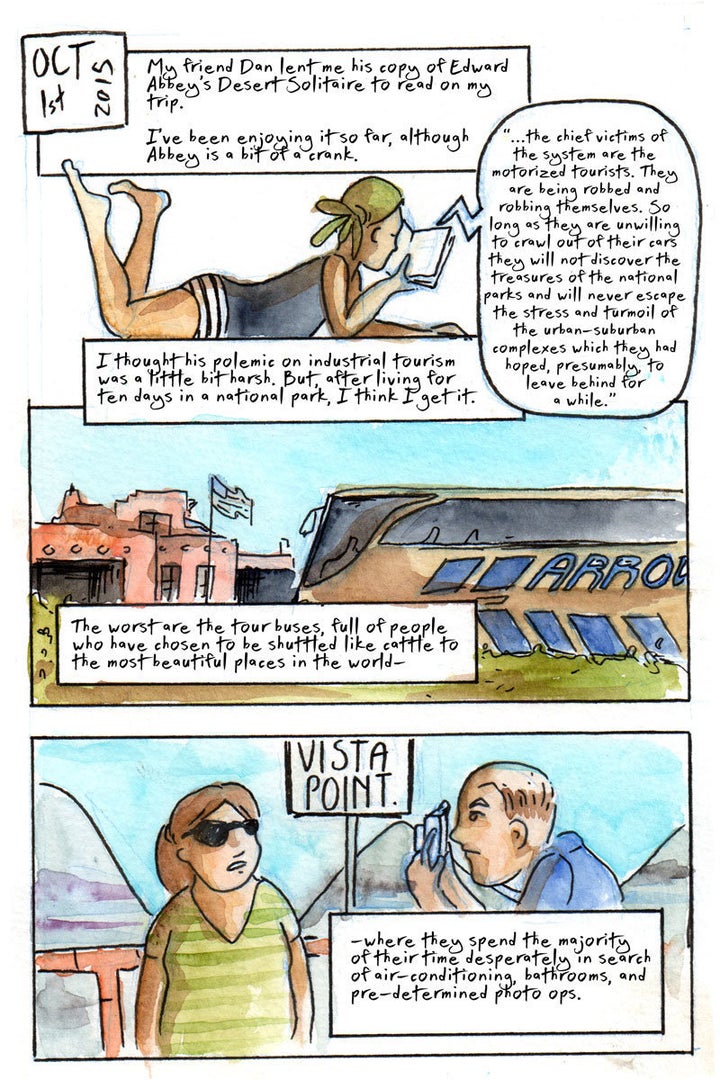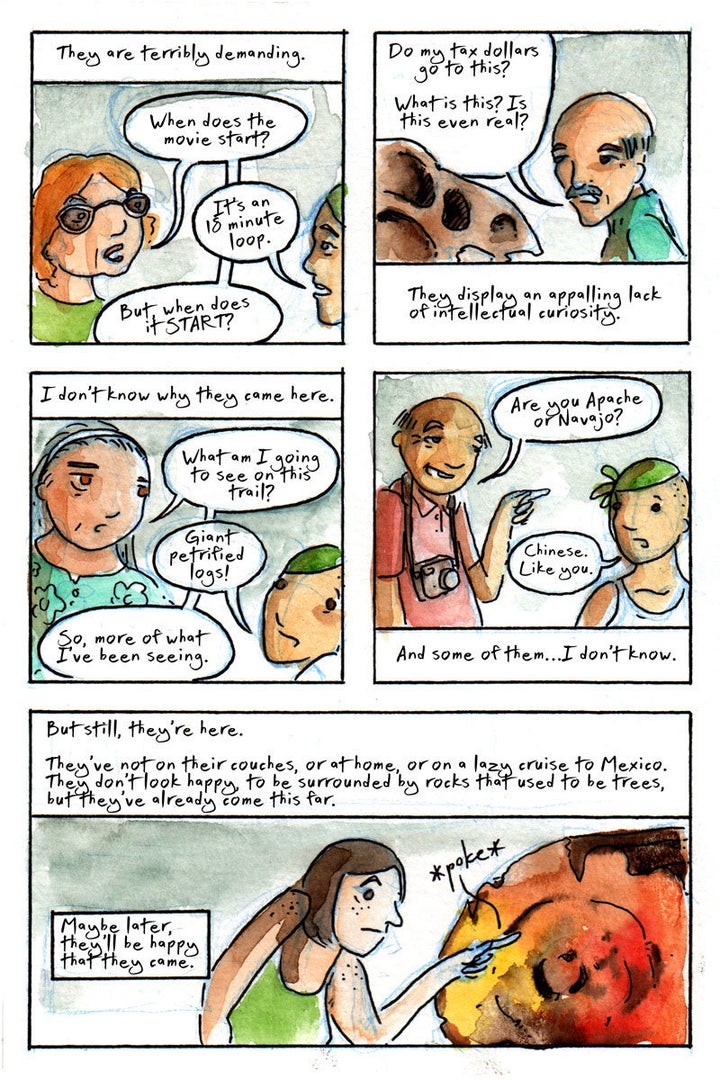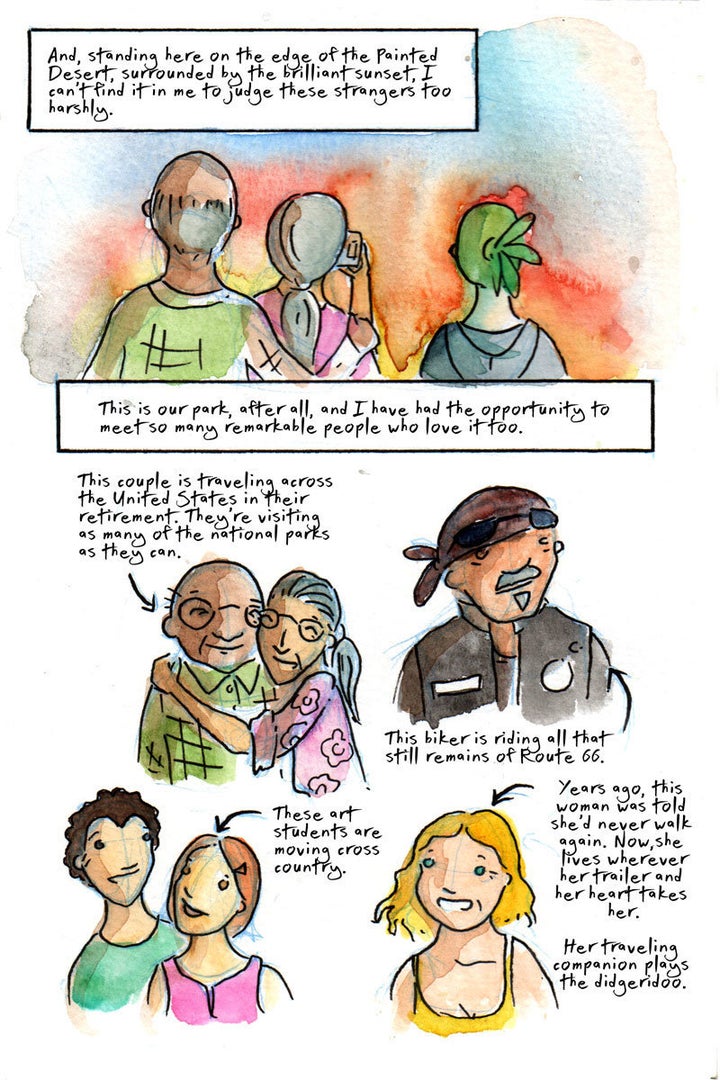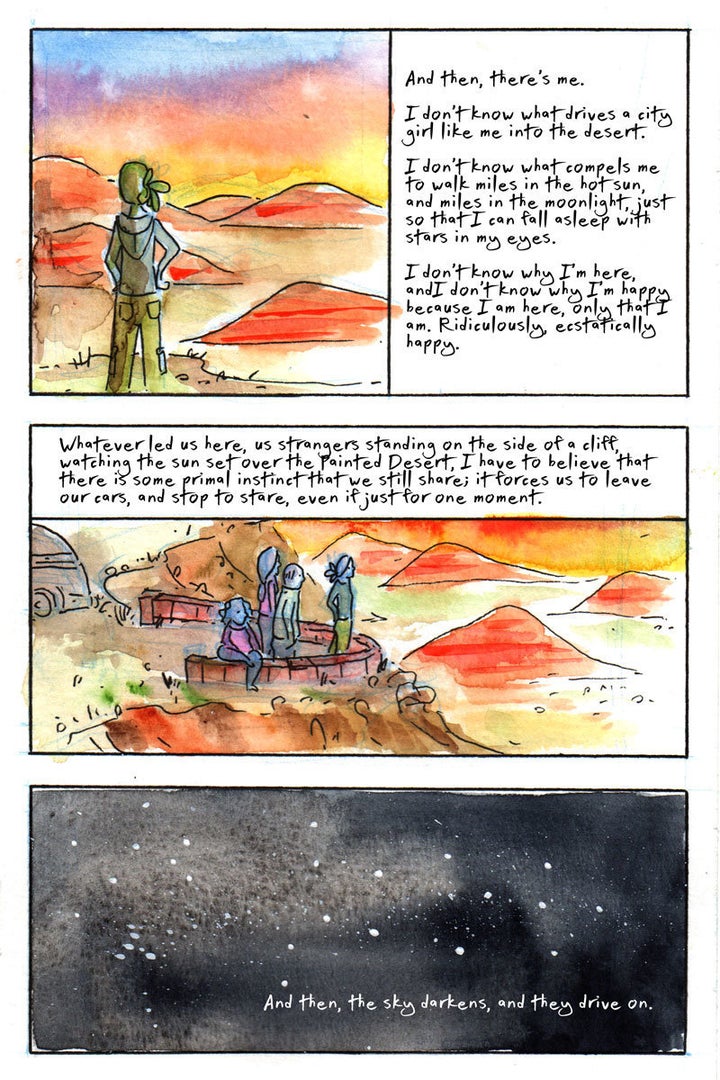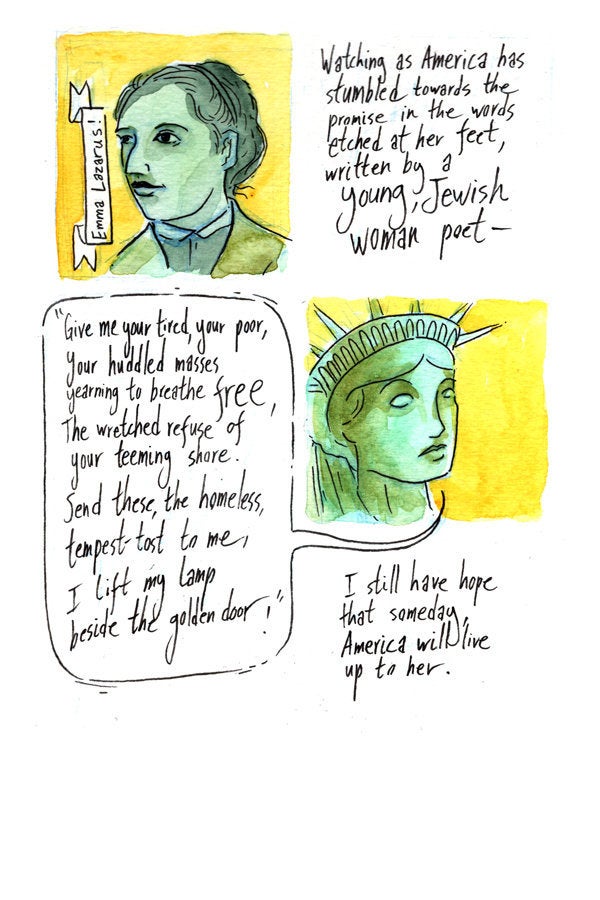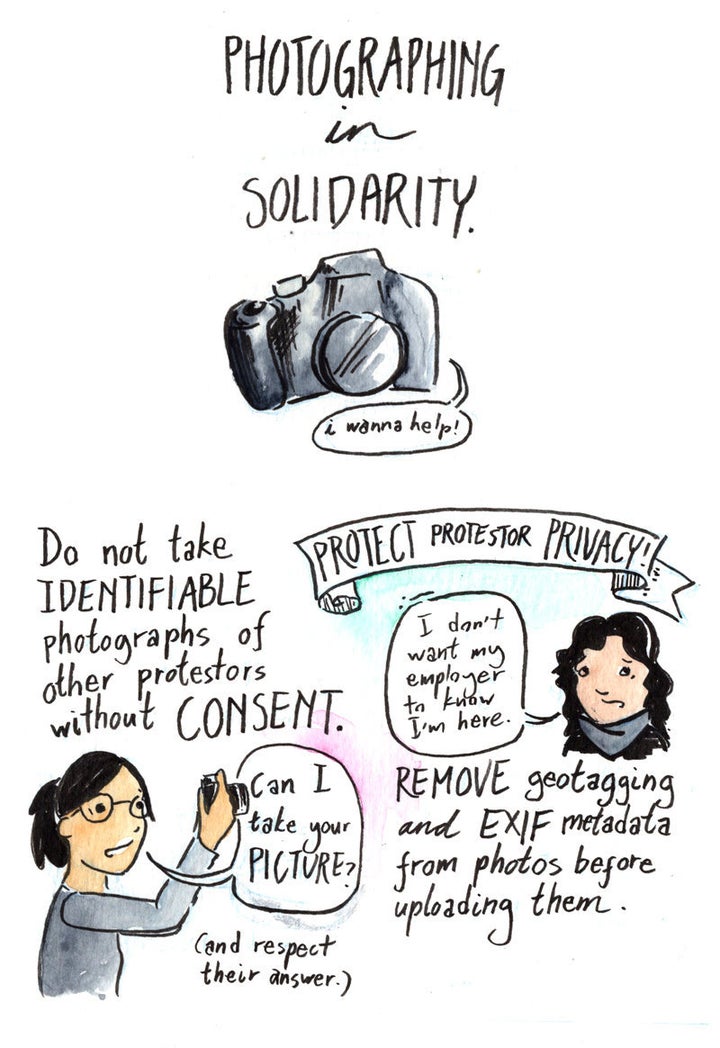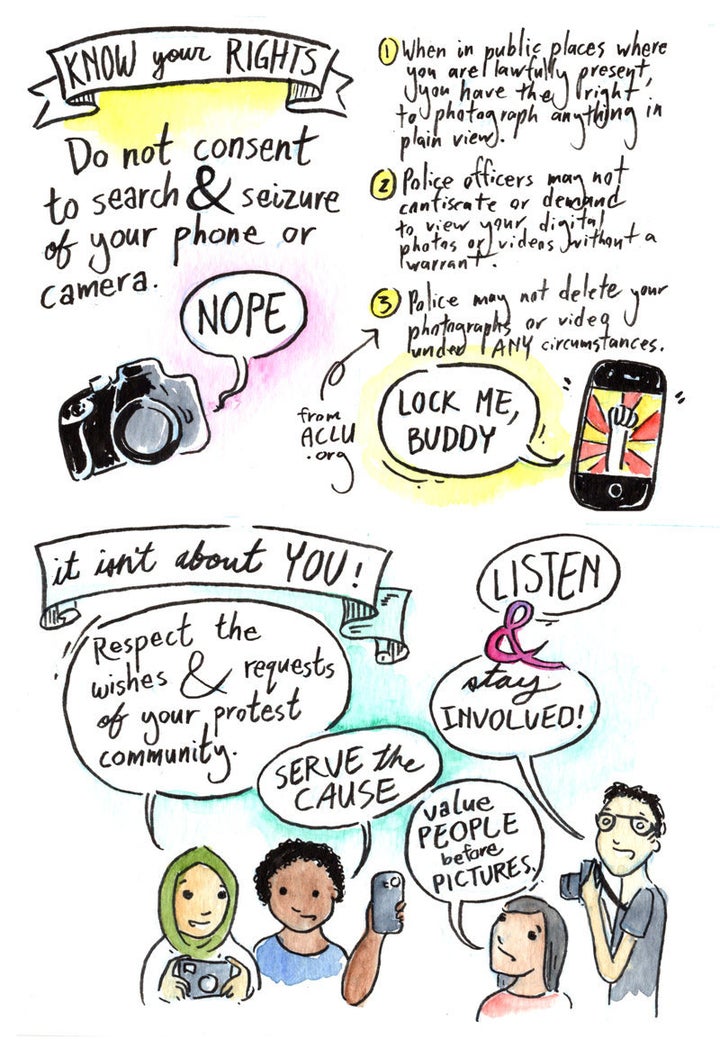 Know a story from your community of people fighting hate and supporting groups who need it? Send news tips to lovetips@huffingtonpost.com.
Support HuffPost
The Stakes Have Never Been Higher
Related
Popular in the Community