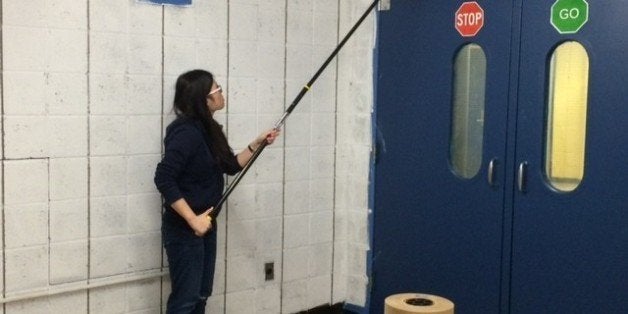 Whether it's mentoring young students to keep them on a path to success, helping families find permanent housing, or protecting our environment for future generations, our service-year members in New York City play a critical role in helping to address some of our city's greatest challenges.
Today being the Mayor and County Recognition Day for National Service, I want to take a moment to thank the more than 9,000 AmeriCorps and Senior Corps members who have served across the five boroughs over the last 12 months to build stronger, more inclusive communities. Furthermore, since 1994, more than 42,000 New Yorkers have served more than 66 million hours of service, and we also recognize them today for helping mold our city into a safer, cleaner, equitable and more inclusive place.
That being said, service-year programs are critical to our City for more than one reason. They help address our city's critical needs, but they also develop our city's workforce and build civic leaders.
Take for example Nicole Harrison, who joined the NYC Civic Corps serving at City Harvest. Having just recently graduated college, she dedicated 10 months to the Volunteer Services Department at City Harvest, a food organization that will collect 55 million pounds of excess food and deliver it to 500 community-food programs across the city this year alone.
Nicole dedicated her time to service because she is not only passionate about helping others, but because she also has long-term change in mind, and building the connection between those serving and those being served helps her understand what must be done to create a larger impact.
Mariama Konteh is another service-year member who has dedicated her time to others. Mariama serves at an organization called Junior Achievement of New York, which specializes in educating students from Kindergarten to 12th grade on financial literacy, workforce readiness, and entrepreneurship. Mariama is gaining real-world experience working with children, while also giving a whole new generation the tools needed to navigate essential responsibilities in life.
Sean Di Luccio is serving at Gowanus Canal Conservancy, cleaning the waterway and encouraging other community members from the surrounding neighborhood to volunteer with their organization. For Sean, a year of service is a chance to connect with his community and create a better quality of life for all New Yorkers.
These are the actions that foster civic engagement. As Mayor of this great city, I am proud to honor people like Nicole, Mariama, Sean and all service-year members who continue to shape this city into a more vibrant space.
Recognizing the impact of service-year programs, NYC Service and United Way of NYC launched the first ever NYC Service Year Leadership Council this past February. It was launched with the intention of growing the size and impact of service-year programs in New York City, getting more New Yorkers to Leap into Service.
I applaud this effort and urge more New Yorkers to consider a year of national service, so that together, we can continue to develop our great city.
This post is part of a series produced by The Huffington Post and NYC Service, the latter of which is a division of the Office of the Mayor of New York City, Bill de Blasio. NYC Service promotes volunteerism, engages New Yorkers in service, and mobilizes the power of volunteers and service-year members to impact New York City's greatest needs. To learn more about NYC Service, visit here.
Calling all HuffPost superfans!
Sign up for membership to become a founding member and help shape HuffPost's next chapter