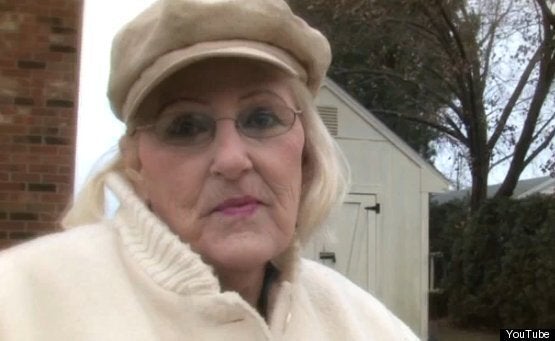 Throughout November, public television's "In The Life" program shows the incredible challenges faced when a person who transitioned to live in the opposite gender, and who lost the support of family in the process, is confronted with a terminal illness.
The November program presents excerpts from the new documentary, "Gen Silent." "Gen Silent" sheds light on a serious issue facing many LGBT (lesbian, gay, bisexual and transgender) seniors: homophobia, transphobia and insensitivity in the health care system. Of the four stories told in the documentary, I think that of KrysAnne Hembrough, a transgender woman, is the most profound, and is the one "In the Life" chose to feature.
A key issue for all seniors is living alone. That's true for 50 percent of LGBT elders versus 33 percent of the general population, according to Dr. Judy Bradford of The Fenway Institute, a Boston-based researcher of LGBT health issues. One of the reasons for this, Bradford notes, is that LGBT seniors are more likely to be estranged from their families.
While it is true that some gay and lesbian seniors will have a spouse or life partner who can try to fill the void, a transgender senior is less likely to have a significant other. Some are truly alone, as was the case for KrysAnne.
Transgender seniors face additional challenges. It is quite likely that a transgender woman will still have the anatomical features of a male, as was true for KrysAnne. Transgender men may still have certain anatomical features of a female. The health care system is generally unprepared to deal with these realities.
Why so low? A major factor is that Medicare, Medicaid, VA and private health insurance generally do not cover transgender health, and especially not surgery. Rather surprising, when you consider that a surgery candidate must generally endure a rigorous pre-qualification process, set by health professionals, to ensure that the candidate does not undertake surgery for non-medical reasons.
Without insurance coverage, the out-of-pocket cost of transgender surgery is prohibitive for many. Others do not have surgery because of opposition by family members, fear of surgery, other health complications or belief that surgery is just not necessary to live life in the proper gender.
Transgender seniors may also have long-untreated health conditions. According to the same survey, 19 percent of the respondents of all ages were refused care because of their transgender or gender non-conforming status, 28 percent were subject to harassment in medical settings, and 2 percent were victims of violence in doctor's offices. A full 50 percent of the sample reported that their providers lacked the knowledge to treat them.
It's no wonder KrysAnne dreaded being in the health care system.
A transgender senior is also more likely to be without stable housing, the direct result of having been underemployed or unemployed. While age discrimination is against the law nationally, the country still lacks protection from being fired for being transgender.
So while we anxiously await those resources, watch this month's "In the Life" to learn more about the issues, and to hear up-and-coming director Stu Maddux's insights from working with KrysAnne. If you can't wait until the program shows on your local station, you can watch it now on the "In The Life" website. The filmmaking in the "Gen Silent" excerpts is personal, KrysAnne's story is heart breaking, and the issues are real. Have Kleenex handy.

Related
Popular in the Community