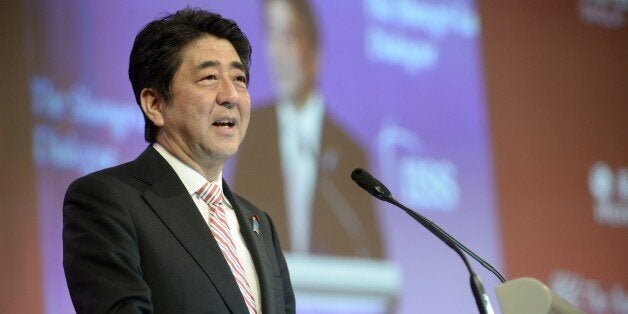 By Masayuki Kitano and Raju Gopalakrishnan
SINGAPORE, May 30 (Reuters) - Prime Minister Shinzo Abe, pushing for a greater role for Japan in regional security, said on Friday that Tokyo would offer its "utmost support" to Southeast Asian countries, several of which are locked in maritime disputes with its arch-rival China.
China claims almost the entire South China Sea, rejecting rival claims to parts of it from Vietnam, the Philippines, Taiwan, Malaysia and Brunei in one of Asia's most intractable disputes and a possible flashpoint.
Beijing also has a separate maritime dispute with Japan over islands in the East China Sea.
Abe, in his keynote address on Friday at the Shangri-La Dialog for security officials and experts from the Asia-Pacific, also stressed the need for countries to respect international law - often code for criticizing China's assertive military stance.
"Japan will offer its utmost support for the efforts of the countries of ASEAN (Association of Southeast Asian Nations) as they work to ensure the security of the seas and the skies, and thoroughly maintain freedom of navigation and freedom of overflight," Abe told the forum.
Abe's address, the first to the forum by a Japanese leader, coincides with his controversial push to ease restrictions of the post-war, pacifist constitution that have kept its military from fighting overseas since World War Two.
"Japan intends to play an even greater and more proactive role than it has until now in making peace in Asia and the world something more certain," said Abe, 59, who took office in 2012 for a rare second term.
Despite memories of Japan's harsh wartime occupation of much of Southeast Asia, several countries in the region may view the message favorably because of China's increasing assertiveness.
The United States is also backing its stance. U.S. Secretary of Defense Chuck Hagel and General Martin Dempsey, chairman of the U.S. Joint Chiefs of Staff, held a short meeting with Abe ahead of the Japanese prime minister's speech.
Hagel said he brought best wishes from President Barack Obama and added: "We strongly support what you are doing with your initiatives."
Sino-Japanese ties, however, have been chilled by the row over the East China Sea isles and the legacy of Japan's wartime aggression. Chinese delegates to the forum argued that Japan is posing a greater risk to regional security by overplaying the threat posed by their maritime disputes with China.
"He has made it into a bigger issue - that is, China as a country is posing a threat to Japan as a country," said Fu Ying, chairwoman of the Chinese parliament's foreign affairs committee in a debate before Abe's speech.
"And then with that as an excuse, trying to amend the security policy of Japan, that is what is worrying for the region and for China," she said.
Earlier this month, China parked a huge oil rig in waters that are also claimed by Vietnam, and scores of ships from the two countries have been squaring off in its vicinity.
On Tuesday, a Vietnamese fishing boat sank, prompting Hanoi and Beijing to trade barbs over who was to blame.
China has also angered the Philippines with reclamation work on a disputed island and by building what appears to be an airstrip.

While the Philippines and Hanoi have strongly criticized Beijing, other countries such as Malaysia remain wary of angering China because of deep economic ties.
"My government strongly supports the efforts by the Philippines calling for a resolution to the dispute in the South China Sea," Abe said. "We likewise support Vietnam in its efforts to resolve issues through dialog."
Abe also called for the early creation of a maritime code of conduct between ASEAN and China as well as the implementation of a 2007 agreement to set up a Sino-Japanese mechanism to avoid unintended clashes between ships and planes.
Japanese and Chinese vessels and aircraft have been playing cat-and-mouse near the disputed isles in the East China Sea, raising fears of an accident that could spark a military clash.
Just this month, Beijing and Tokyo accused each other's air forces of risky behavior, with Japan saying Chinese aircraft had come within a few dozen meters of its military planes.
Abe stressed that Japan's alliance with close security ally the United States was the cornerstone of stability in the region, but also said Tokyo sought closer partnerships with Asian countries including Australia, India and ASEAN.
Abe, who has made no secret of his desire to loosen the limits of Japan's pacifist constitution on the military, also promoted his plan to reinterpret the charter's pacifist Article 9 to enable Japan to exercise its right of collective self-defense, or militarily aiding a friendly country under attack.
"We are in an era in which it is no longer possible for any one nation to secure its own peace only by itself," he said.
"It is precisely because Japan is a country that depends a great deal on the peace and stability of the international community that Japan wishes to work even more proactively for world peace." (Writing by Linda Sieg and Rachel Armstrong; Editing by Nick Macfie and Mike Collett-White)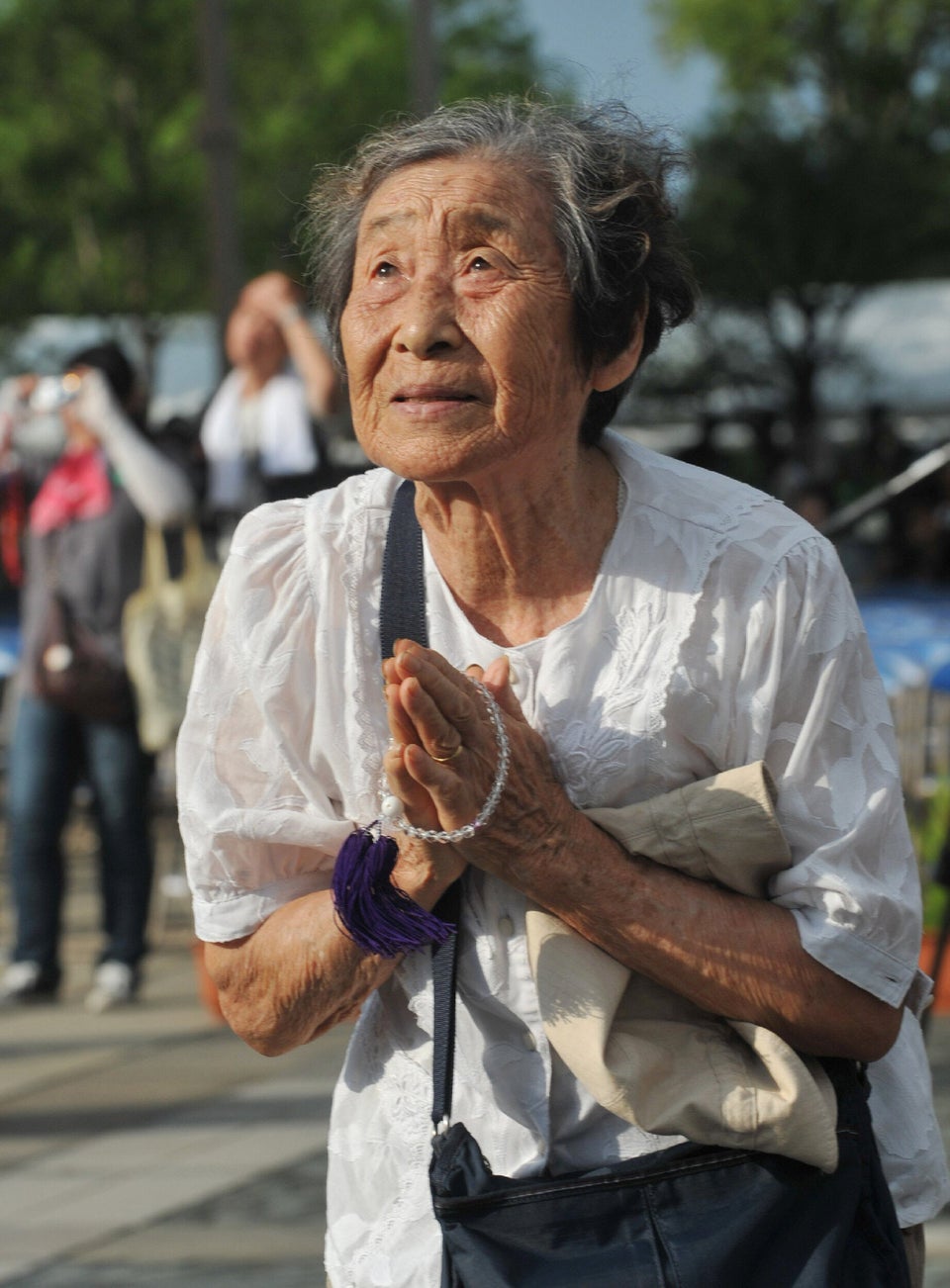 Nagasaki Bombing: 68th Anniversary
Popular in the Community