Would you live in a shipping container? No? Well, what if it looked like this?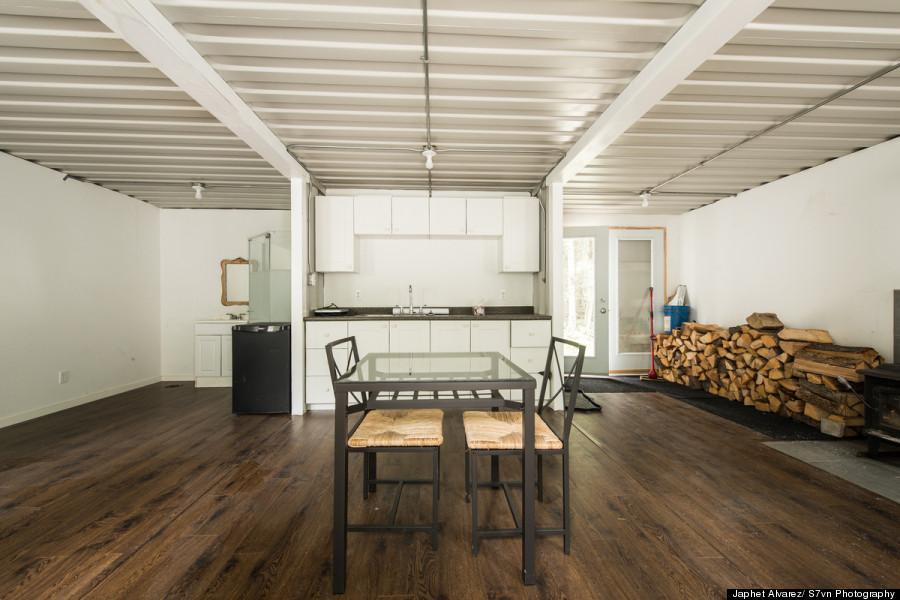 Dupuis says that he built the tiny cabin from three 20-foot shipping containers. At 355 square feet, it comes insulated with heat -- necessary for those Canadian winters -- and a cooling system. The shipping container home is also outfitted with solar panels, a wood stove, full kitchen, and shower, with room for a "future" toilet (right now, the cabin only has an outhouse).
For critics that complain about the cabin's lack of a toilet, Dupuis says it's due to a legal issue. "If you dig for septic, the home becomes a dwelling," he told The Huffington Post. "I wanted the whole point of the cabin to be that you can break it down and move it whenever you need to."
Dupuis said he started designing the house in 2010, and worked on his plans for about an hour each day for three years. He constructed the home on his family's farm, building 95 percent of the cabin himself and leaving the rest to electricians and other subcontractors. He bought each container for $3,400 CAD and worked 12-13 hour days for three months to complete it. The hard work and planning paid off, as his cabin -- and its low costs -- are truly impressive. When he lived in the cabin himself, Dupuis' winter heating bill was only $35, and the most expensive bill he paid belonged to his phone.

Dupuis wants to turn the unexpected media attention into a business.
"I want to help as many people as I can get out of the pocket of big banks and make people more self-sufficient," he told HuffPost. "I see my friends buying $400,000 houses and they're in debt for the next 35 years. It's pretty backwards -- we don't need these expensive homes and all this stuff we have in our lives."
Scroll through photos of the shipping container home below: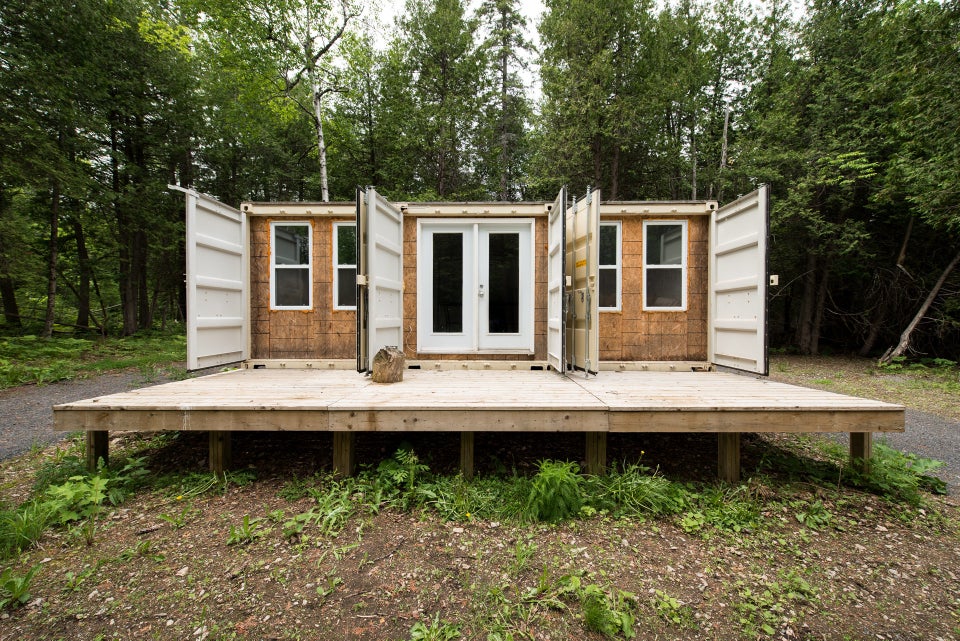 Japhet Alvarez/ S7vn Photography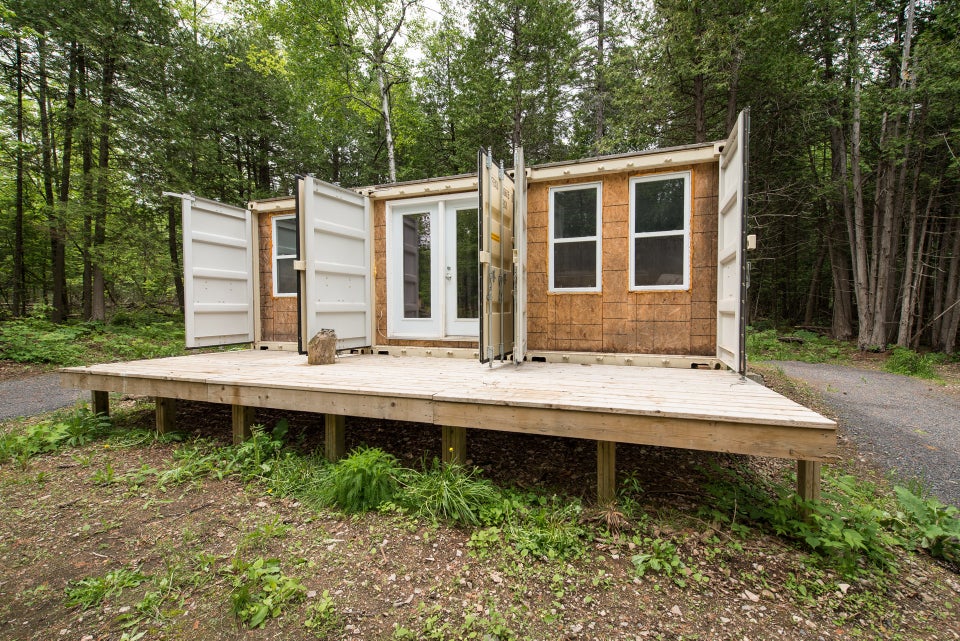 Japhet Alvarez/ S7vn Photography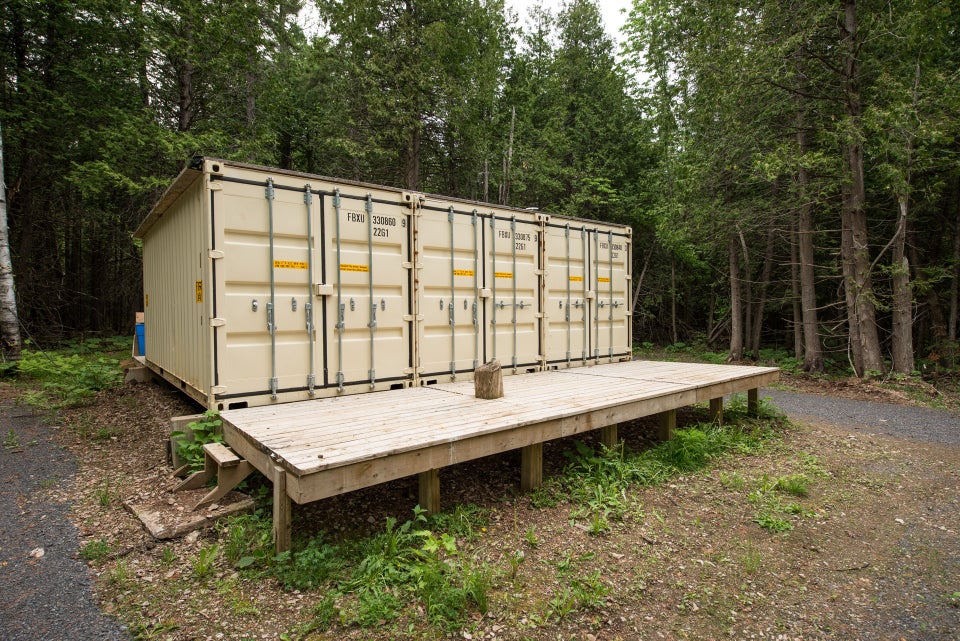 Japhet Alvarez/ S7vn Photography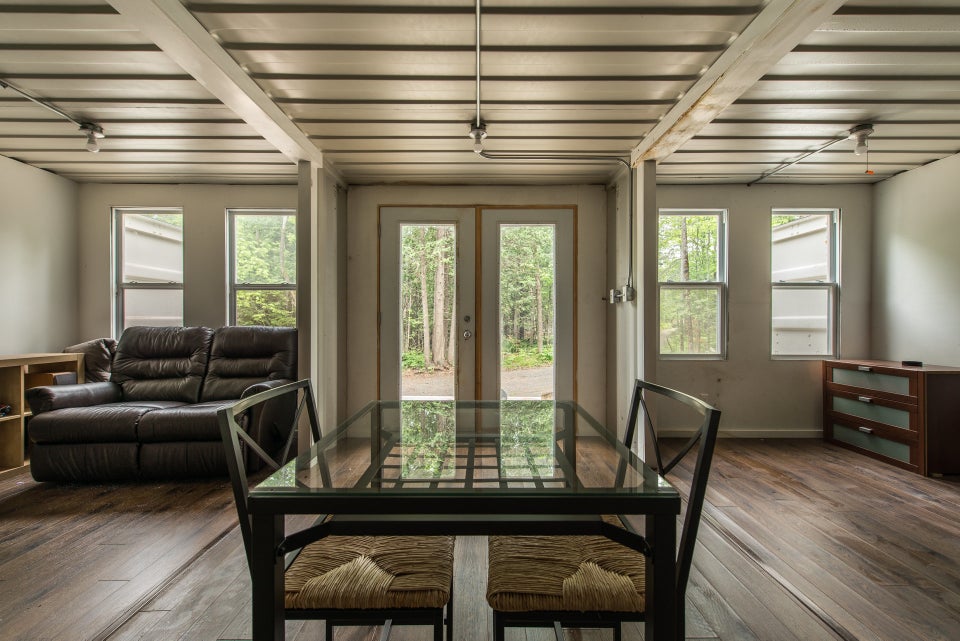 Japhet Alvarez/ S7vn Photography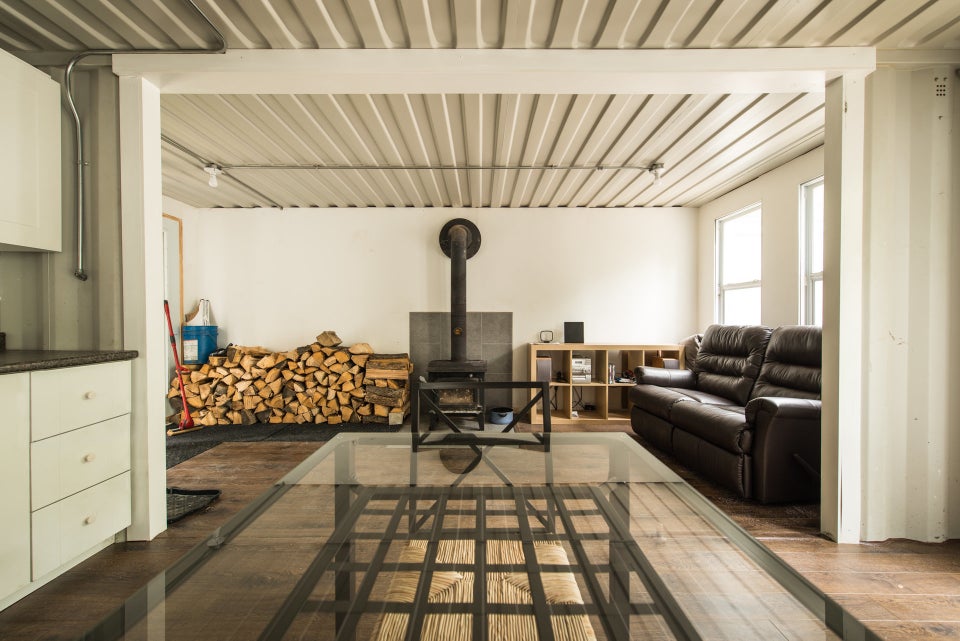 Japhet Alvarez/ S7vn Photography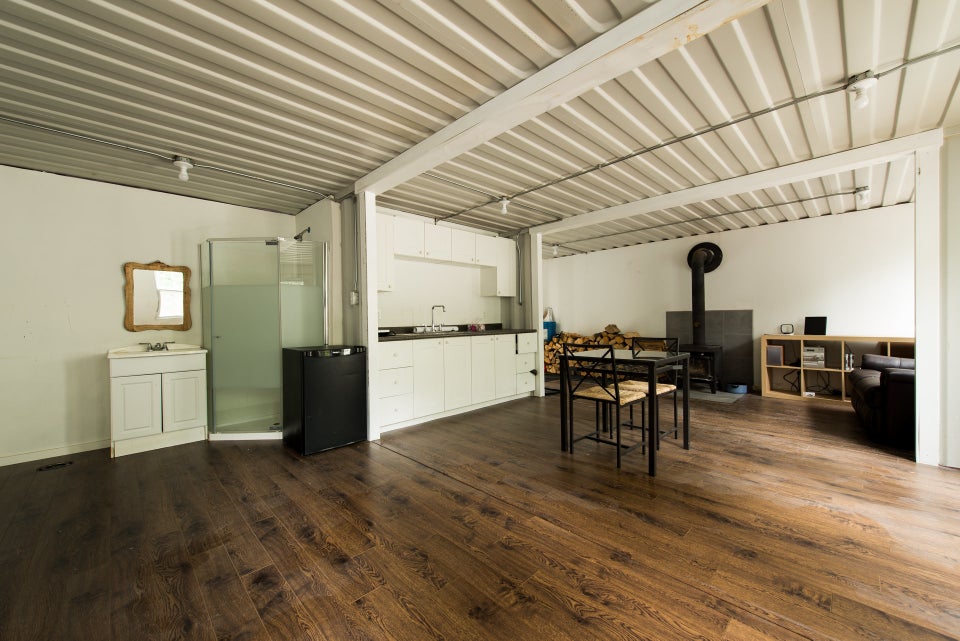 Japhet Alvarez/ S7vn Photography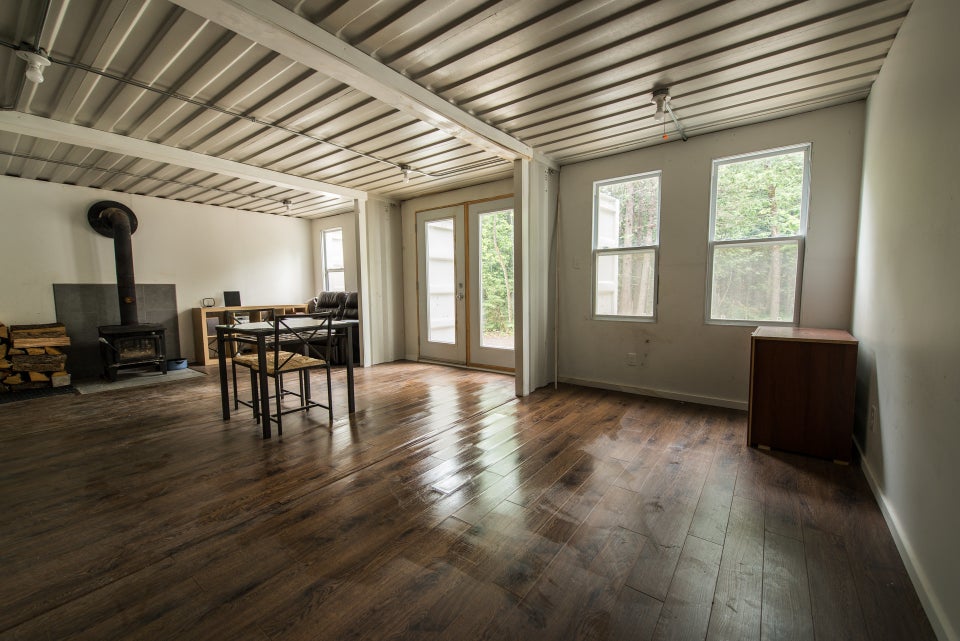 Japhet Alvarez/ S7vn Photography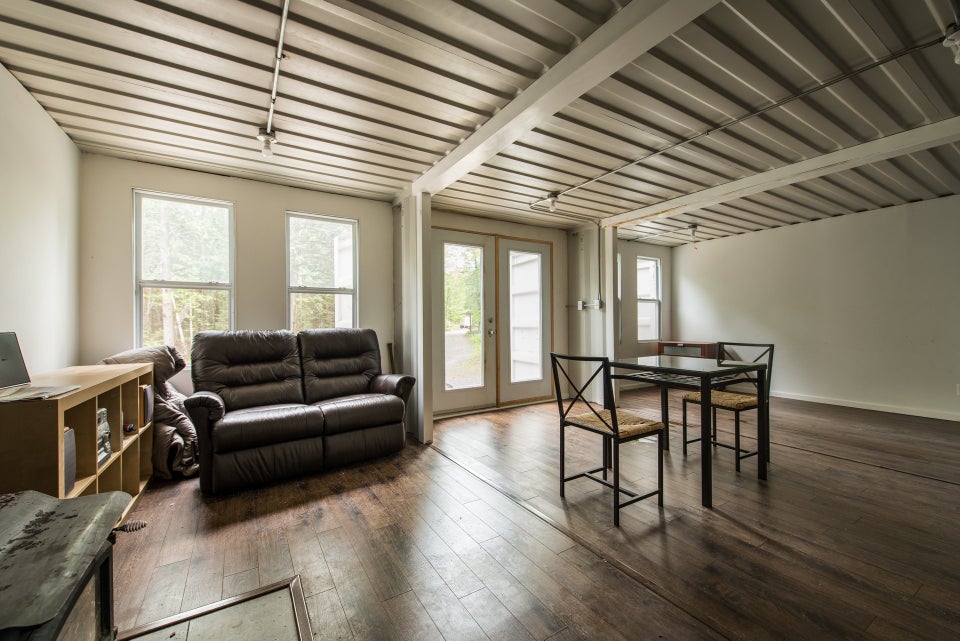 Japhet Alvarez/ S7vn Photography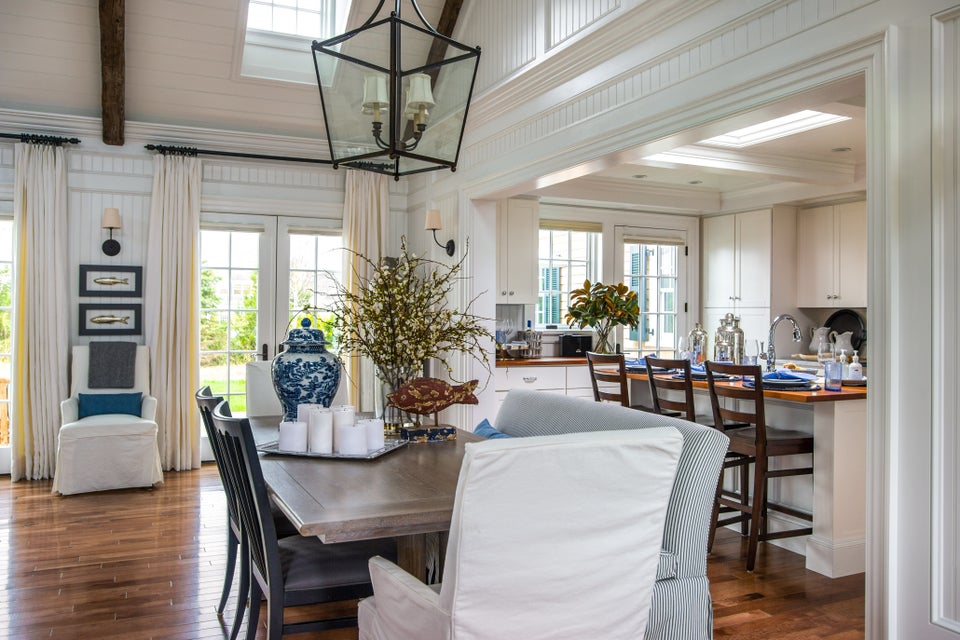 HGTV Dream Home 2015