If you've ever wished pasta weren't packed with carbohydrates, you're not alone. Too bad there's no such thing as no-carb pasta. Oh wait, there is.
The Japanase have a noodle by the name of shirataki that's made from a type of yam that's packed with dietary fiber but has no carbohydrates (some shirataki noodles are made out of tofu, which have a small amount of carbs). Shirataki are typically sold in wet form -- the noodles are bagged in liquid. Not only are they carb-free, but they're also cook-free -- all you do is rinse and drain them before adding them to a recipe. You can easily find shirataki noodles at Asian grocers or online.
We've rounded up some great recipes from around the web using shirataki noodles, including noodle salads, soups, stir-frys, curries and even a spaghetti-style recipe. See them in the slideshow below.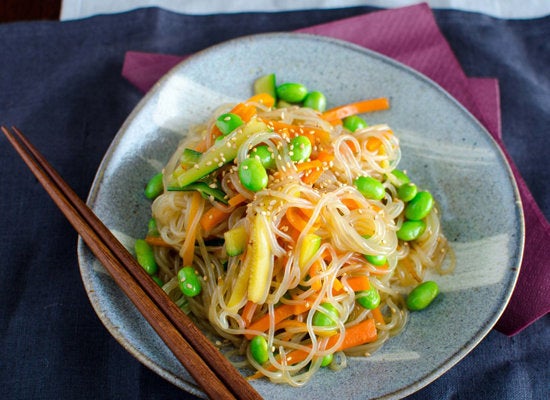 Shirataki Noodle Recipes