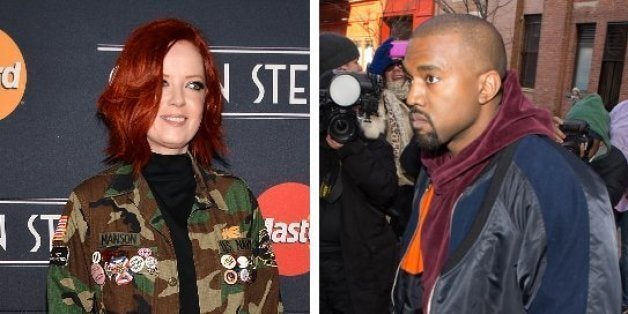 PREVIOUSLY: Shirley Manson and Kanye West are not on good terms.
"What alarms me more than anything about your nasty little barbs is that you are in the business of representing artists interests and yet you are clearly unaware that not all musicians are obsessed with the charts or being famous," she wrote, adding, "That some of us just enjoy making music and having a long lifespan of a career without having to dance as fast as we can, or be the loudest clown in town or be having to hitch ourselves to the latest, greatest, freshest sound in order to remain 'on top.'"
Later in the lengthy letter, the singer wrote:
"Clearly you are unable to wrap your head around the idea that some musicians actually prefer NOT having to perform on Children's TV shows. Who do NOT want to be gossiped about in the popularity contest columns. Who most definitively do NOT want to be chased by paparazzi and who do NOT want to put their family name to some shitty, poorly made product in order to build a "brand" and who most definitely do NOT want to go out every night, dressed up to the nines to the opening of an envelope."
Manson wrapped up her blistering remarks in a way that only further drove home the point that there doesn't seem to be any hope for a reconciliation between the two in the future. "So now then sir, that all said, Go F#CK yourself," she wrote.
Popular in the Community