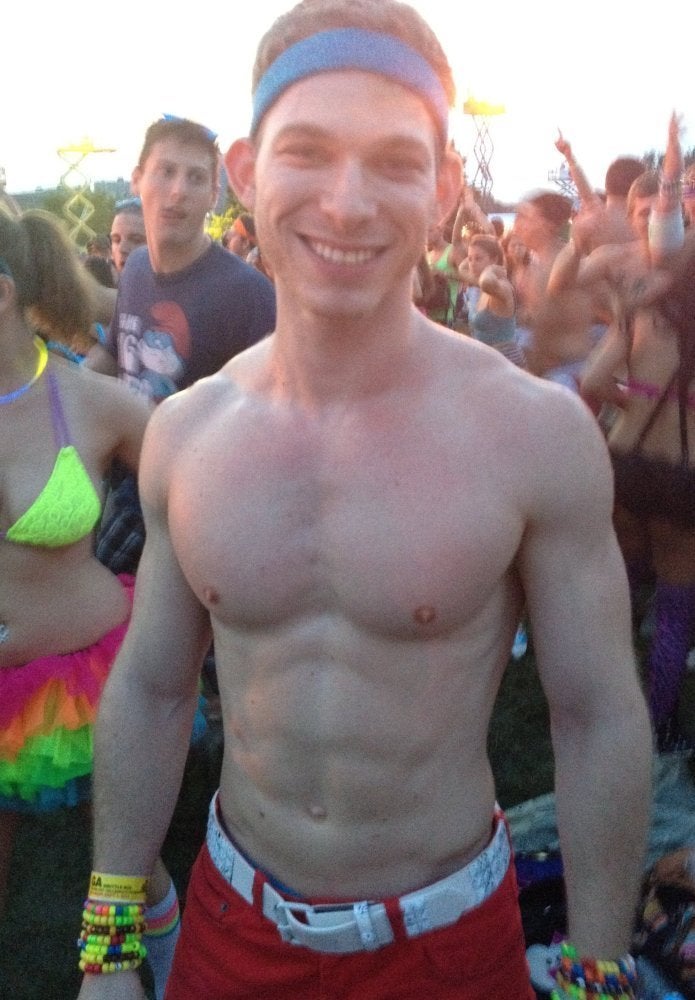 Call me a gotcha journalist, but I thought it might be interesting to ask ravers who they were planning on voting for in November's election. It all went down at Electric Zoo, the DJ-packed, three-day festival that occupied Randall's Island over Labor Day weekend 2012.
My subjects varied from a 21-year-old Dominican lady from the Bronx, who said, "I'm too drunk!" (at her request, her picture has not been included -- see how nice I am?) to the certified hottie below, who's actually not a hippy-dippy, bleeding-heart-liberal pansy but a young friend of Mitt Romney. In addition to grabbing as much of their name as they were comfortable giving, I asked their age, place of residence, and their "robotic spirit animal" -- that is my confusing way of asking partygoers to make their favorite animal a robot, all in the spirit of the "Electric Zoo" name.
Oh, and yeah, as the headline notes, I was only in the market to interview shirtless guys and pretty girls. Can you blame me?
Let's get this political rave party started with the physically talented, shirtless dude mentioned above, who goes by the name of Daniel Nudelman.
PHOTO GALLERY
Shirtless Boys And Pretty Girls Get Political: Are Electric Zoo Ravers Voting For Obama Or Romney?
REAL LIFE. REAL NEWS. REAL VOICES.
Help us tell more of the stories that matter from voices that too often remain unheard.