He's bringing sexy back, but he's not getting anywhere near the baby back ribs again.
The shirtless man, who calls himself Justin J Speekz online, labeled the photos "Sexy Cooks Of Chili's" and even tagged his employer in the post. Two of the photos, taken at a Chili's location in Valrico, show him lying on a table where food is prepared.
Concerned customers quickly discovered the bizarre post. The Department of Business and Professional Regulation, which oversees restaurant operations in Florida, reported that there were no official violations in the photos because no food was being prepared at the time. But a Chili's Bar and Grill spokesperson told ABC Action News that "Speekz" was spoken to:
"Chili's clearly does not encourage this type of behavior in our restaurants. We maintain very high standards of food quality, safety and cleanliness and took immediate steps to ensure the restaurant continues to follow these requirements. Additionally, we ended this team member's employment after learning of his conduct."
Before You Go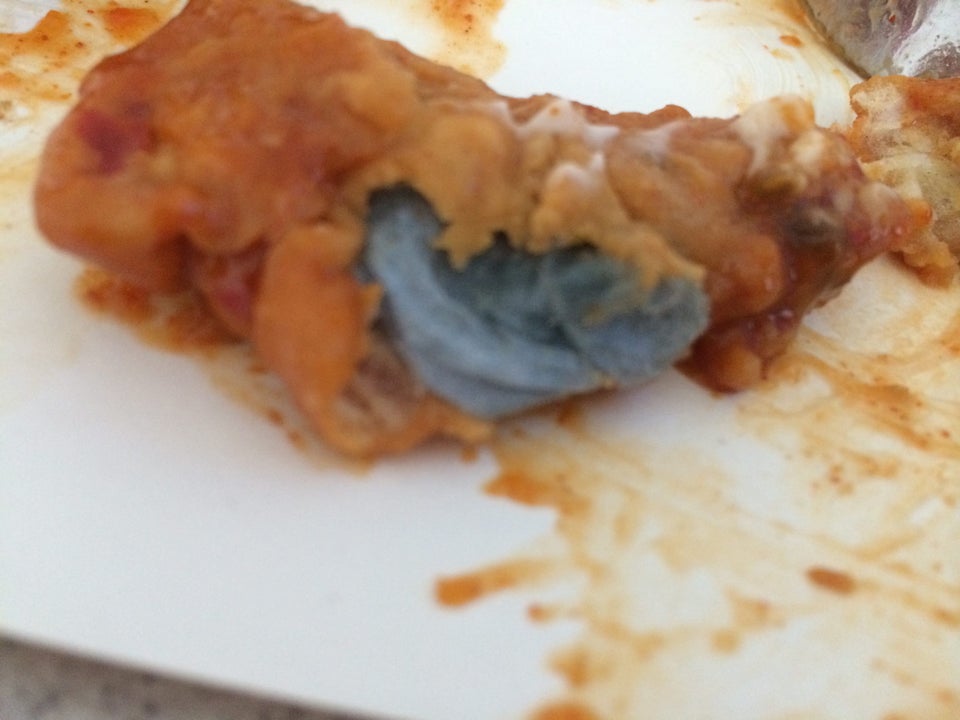 Mealbreakers
Popular in the Community