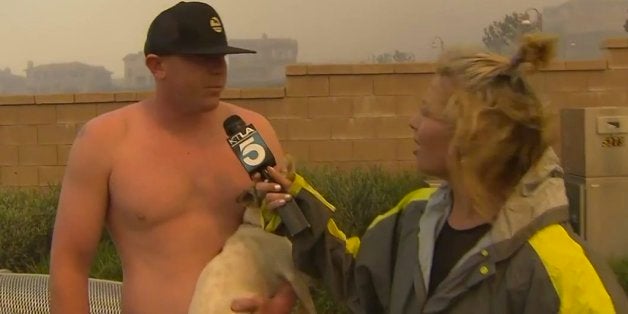 During a live KTLA report on the blazing wildfire in Southern California Wednesday, one interviewee took the opportunity to take care of business.
"Wow, you're super pretty. Wanna go on a date sometime?" he asked the woman interviewing him.
Also, he was not wearing a shirt.
Clearly, the dude could not care less about the wildfire happening right in his neighborhood.
"What do you think of [the fire]," the reporter asked.
"It's pretty cool," Shirtless Guy responded.
Related
Popular in the Community