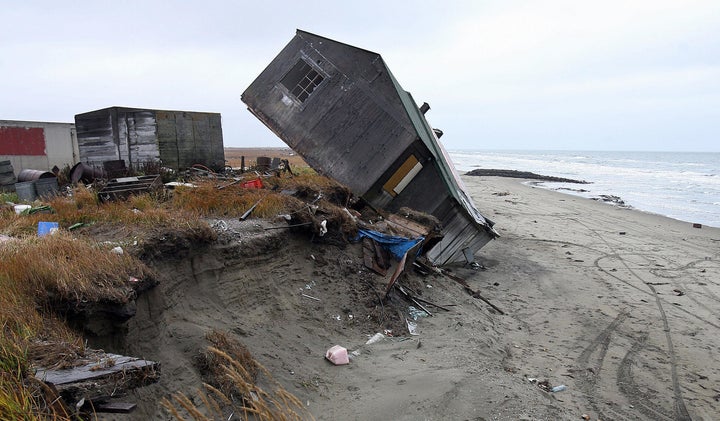 The residents of Shishmaref, an island village of around 560 people in Alaska's Chukchi Sea, have voted to relocate in the face of rising seas brought on by global climate change, according to reports.
An unofficial ballot count Wednesday showed the vote was 89-79 in favor of leaving, the Associated Press and Grist report. A city clerk told AP the count does not include absentee or special needs ballots.
Village officials did not immediately respond to The Huffington Post's request for comment Wednesday.
This isn't the first time the village has tried to pack up and go. In July 2002, confronted with melting permafrost and other climatic changes that have imperiled the island's future, residents decided moving was the only way to keep their community intact. But they faced logistical hurdles, as The Huffington Post documented in a 2014 feature, such as finding a new location and securing funding.
Grist reports that 25-year-old village resident Tiffany Magby was among those who voted to stay. "I waited until the last hour to vote," she told the publication. "I have a 3-year-old son, and am worried about what it means for his upbringing."
The village sits on a narrow strip of beach 3 miles long and a quarter-mile wide, with the Chukchi Sea to the north and an inlet to the south. Most of Shishmaref's residents are Alaska Native Inupiaq people who still hunt, fish and gather on the land and water surrounding the village.
Erosion driven by melting permafrost, rising seas and unpredictable storms has been eating away at the island in recent years.
"In the past 15 years, we had to move 13 houses ― including my dear grandma Edna's house ― from one end of the island to the other because of this loss of land," Shishmaref native Esau Sinnok wrote in an essay for the U.S. Department of the Interior in 2015, as reported Tuesday by The Guardian. "Within the next two decades, the whole island will erode away completely."
An Army Corps of Engineers study pegged the cost of relocating Shishmaref to the Alaska mainland at $179 million. Last year, the Department of the Interior set aside $8 million to helping Native American communities address the effects of climate change.
At least a dozen Alaskan villages have voted to relocate. The Government Accountability Office has found that most of the 200 Alaska Native villages are dealing with flooding, erosion and other problems related to climate change.
Before You Go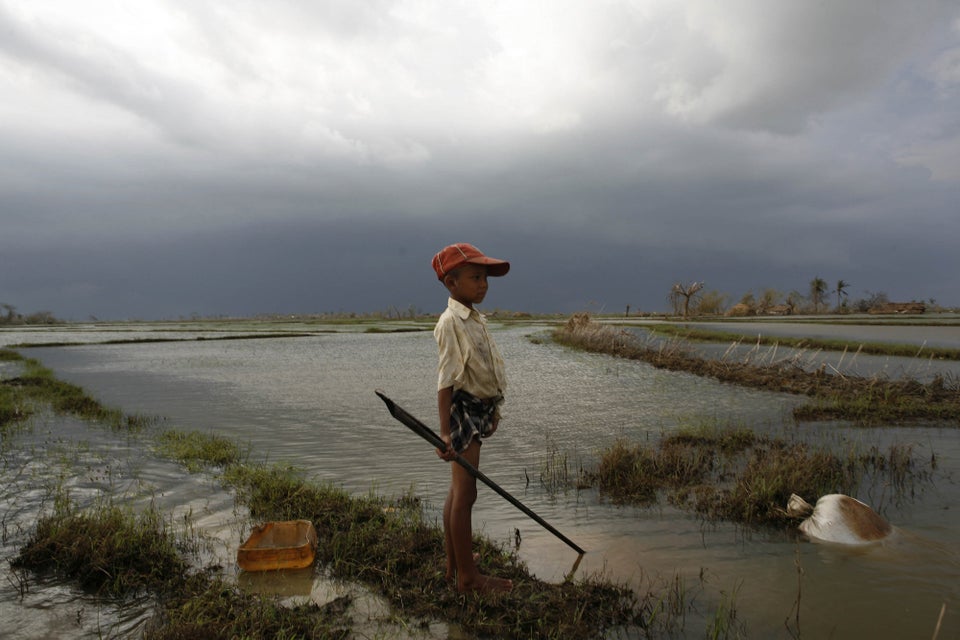 Climate change seen from around the world
Popular in the Community