 What that semi-Teutonic headline describes, in essence, is that the German language lexicon, Duden -- roughly the equivalent of the Oxford English Dictionary for the German language -- has welcomed the Anglicism "shitstorm" into its pages, a little over a year after a group of German language experts declared the term to be "the top English contribution to the German language" of 2011:
The "Anglicism of the Year" jury defined Shitstorm as a public outcry, primarily on the internet, in which arguments mix with threats and insults to reach a critical mass, forcing a reaction.

"This new kind of protest is clearly different in kind and degree from what could be expected in the past in response to a statement or action," said jury member Michael Mann, who runs a language website called Lexikographieblog.

The jury said in a statement ... "Shitstorm fills a gap in the German vocabulary that has become apparent through changes in the culture of public debate."
As the British tabloid Metro reports this week, the Germans have, very poetically, opted to restrict the definition of shitstorm to something modern and metaphorical: "In German [shitstorm] has a slightly different meaning and has come to define a controversy on the internet rather than the general calamity it is in English." When referring to the "general calamity" that is a literal storm of actual shit, Germans will probably just continue to use "Ein buchstäblicher Scheißesturm."
At any rate, I hope the German people come to enjoy this word as much as the rest of us.
With thanks to Huffington Post Senior Social Media Editor Kerstin Shamberg for various German translations.
Before You Go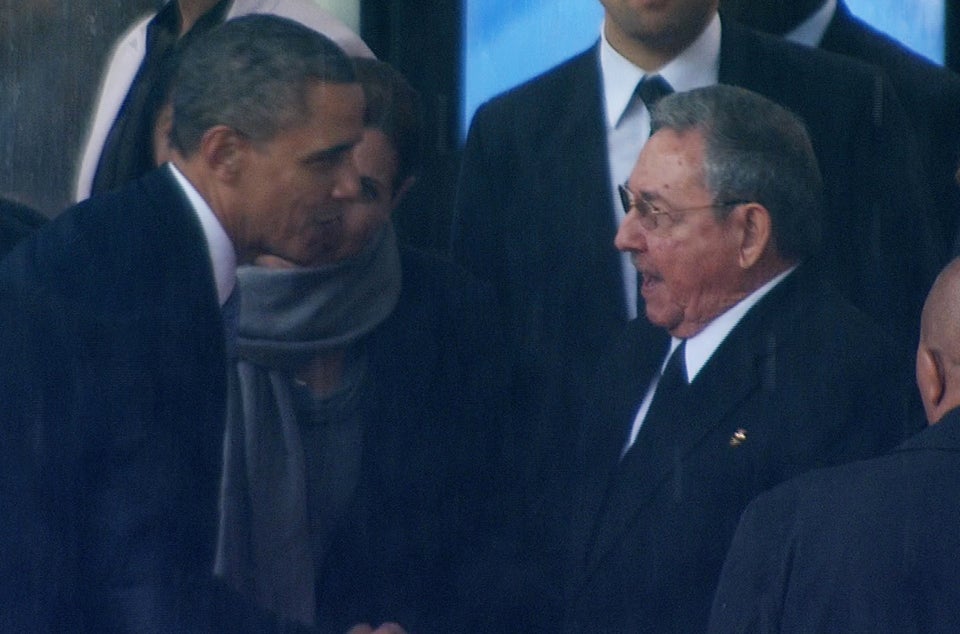 Obama's Handshakes Around The World
Popular in the Community