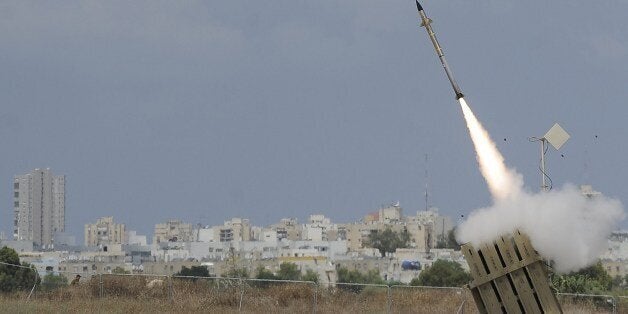 TEL AVIV -- Israel's "Operation Protective Edge" against Hamas in Gaza is the kind of asymmetrical warfare that has characterized nearly all Middle East conflicts in recent years. Victories in such wars are always elusive.
Whatever the achievements of Israel's superior army and its anti-missile systems, and however appalling the devastation of Gaza, Hamas will survive, if only because Israel wants it to. The alternative -- jihadist anarchy that would turn Gaza into a Palestinian Somalia -- is simply too unbearable to contemplate.
Hamas leader Khaled Meshal's boastful rhetoric cannot hide the fact that Hamas' military power has been dealt a devastating blow. But, unless Israel is ready to pay an exceptionally high price in terms of its international standing by occupying Gaza and destroying its entire military hierarchy and arsenal, Hamas can still claim victory, having survived yet another onslaught by Israel's colossal military machine.
The superior power in an asymmetrical conflict always has a problem defining its objectives. In this case, Israel aspires to achieve "quiet" with few enough Palestinian civilian casualties to minimize international criticism. But the failure to achieve this goal is precisely where the superior power is defeated in asymmetrical conflicts. Moreover, "quiet" is not a strategic goal; nor is Israel's way of pursuing it -- a war every two or three years -- particularly convincing.
The real question is this: Assuming that Israel gets the quiet that it wants, what does it intend to do with Gaza in the future? And what does it intend to do with the Palestinian problem of which Gaza is an integral part?
The question of Palestine is at the root of the asymmetrical wars that Israel has been facing in recent years, not only against Hamas, Qatar's Palestinian client, but also against Hezbollah, Iran's proxy in the region. These wars are creating a new kind of threat to Israel, for they add to the conflicts' strictly military dimension the domains of diplomacy, regional politics, legitimacy, and international law, in which Israel does not have the upper hand.
As a result, in asymmetrical conflicts, Israel finds its military superiority vitiated. These are political battles that cannot be won by military means. The asymmetry between the nature of the threats and Israel's response ends up putting the superior military power in a position of strategic inferiority. The spread of violence to the West Bank -- and Palestinian President Mahmoud Abbas's support of Hamas' objectives -- means that Israel cannot avoid the conflict's political consequences. Hamas, a neglected opponent of Abbas's diplomatic strategy, is gradually becoming the avant-garde of Palestine's struggle for liberation.
Contrary to what Prime Minister Binyamin Netanyahu believes, the main existential threat facing the country is not a nuclear-armed Iran. The real peril is to be found at home: the corrosive effect of the Palestinian problem on Israel's international standing. The devastation caused by Israel's periodic asymmetrical confrontations, combined with the continuing occupation of Palestinian lands and the ever-growing expansion of settlements, has fueled a growing campaign to undermine Israel's legitimacy.
Related
Before You Go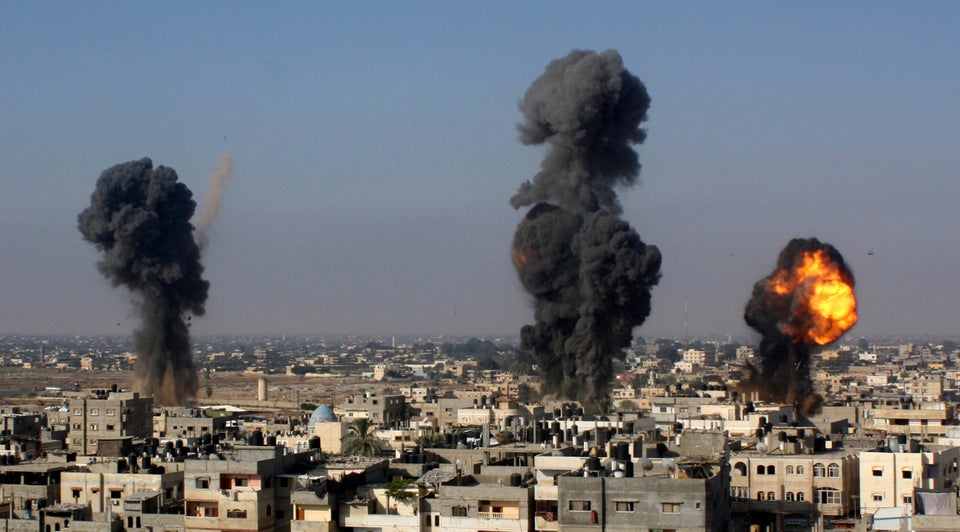 Gaza Offensive 2014
Popular in the Community