 Nigel Savage is a bit of an Amazon junkie. Proof lies in the books overflowing the shelves of his Manhattan apartment. Recently, he took a bunch he hasn't yet read and carefully wrapped each in newspaper, setting them aside in a tall stack. Right before Rosh Hashana, which begins Wednesday night, Savage plans to cancel the one-click ordering feature, remove his credit card information and delete the Amazon app from his cellphone. Savage, who is founder of the Jewish environmental group Hazon, is adopting this contemporary form of capitalist self-control as a modern observance of shmita, the Jewish sabbatical year. Rather than buy a new book each time the urge strikes, he will instead take one from the pile to unwrap and enjoy this year in a personal way to step back from consumerism and connect to shmita.
The Biblically-mandated shmita, which is Hebrew for "release," occurs every seventh year and requires that Jewish-owned food-producing land be allowed to lie fallow, as a Sabbath for the earth. The poor are permitted to help themselves to fruit that falls from trees and personal debts are forgiven. Technically the laws of shmita apply only to the Land of Israel, where today agricultural producers utilize a rabbinic loophole and sell their farmland to non-Jews, which allows many observant Jews to consume the produce.
This year, for what appears to be the first time, Jews in the U.S. are taking shmita seriously, reinterpreting its laws and values in modern ways. Cultural conditions are ripe for connection to shmita, which relates to food, economic justice and personal, as well as environmental, restoration, say some involved. "It's a triple whammy - Jews in the Diaspora are reconnecting to farming as Jews, there is a focus on wealth disparity, and everyone is feeling like they're overworked and over stimulated," says Rabbi Ethan Tucker, co-founder of Mechon Hadar, a modern yeshiva on Manhattan's Upper West Side, who has taught the topic.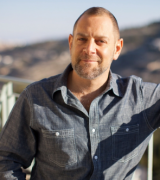 Amichai Lau-Lavie, a rabbinical student at the Jewish Theological Seminary and creator of a NYC congregation called Lab/Shul, is tying the topic to digital dependence. Through a project dubbed FallowLab, he is convening a series of conversations throughout the year in an effort to get people to reflect on the impact of technology on relationships and to encourage face-to-face contact. He is also applying it to his personal life. "I've already removed all the digitalia, like my iPhone, from my bedroom," he said this week. He has deleted the apps that weren't making him happier, he said, and is thinking that he may take a break from Facebook.
Lau-Lavie is also putting into place a new policy for Lab/Shul staff and volunteers: No more business-related emails at night and on Sunday, as well as on Shabbat. "We should not work 24/7," he said. "But it's not an easy cultural change because we're so used to thinking and sending emails" at all hours.
At Jewish-run farms around the country (there are only a few, but still more than some might think) shmita has obvious practical implications, and has become an educational focus.
Pushing the Envelope Farm is a 14-acre site in Geneva, Ill., on land owned by a family whose company makes envelopes. Religious Christians, as well as Jews, have studied shmita at the farm, said Trisha Shendelman Margulies, one of its owners. It had been a conventional soybean and corn farm until seven years ago, when she learned about shmita at a Hazon conference and decided to let the property lie fallow to recover. Now the farm provides land to organic growers and community gardens, and does a great deal of educational programming, including on shmita. "We talk about conservation and caring. We'll have a clothing swap, do-it-yourself programs," she said. "We'll talk about being content to look at what you have and finding a way to share things, to recycle and reuse."
At West Philadelphia's Jewish Farm School, executive director Nati Passow has been running DIY workshops called "21st Century Shtetl Skills," many of which are connected to shmita.
In one, participants studied Jewish texts about removing fences around agricultural land so that all people and animals have access to perennial produce in a shmita year. A vacant lot lay between Passow's home, which is the Jewish Farm School's base, and that of a neighbor. With the neighbor's cooperation, workshop participants took down the fences between the houses and, in the empty lot between them, planted a plum tree along with complementary plants around it like lemon balm, whose blossoms attract pollinating insects. Next month it will run an urban foraging walk about edibles that grow wild, even in a city park. That connects to the shmita concept of consuming only produce that can be gleaned, rather than actively harvested.
Hazon, which was founded by Savage and is the largest American Jewish group focused on environmental and sustainability issues, has produced a sourcebook with a wealth of information about the origins and practices of shmita, along with new ways of thinking about them.
At the six acre farm connected to its Isabella Freedman Jewish Retreat Center, in Falls River, Conn., this year workers will reduce the intensity of their farming and let some of the fields rest. The main focus, said Savage, will be repairing damaged mini-ecosystems, like removing invasive species and working on irrigation. It is, Savage said, "ecological restoration as a way to honor the shmita year."
Popular in the Community