With the recent announcement from Exodus International that it is closing its doors, and with its leaders offering apologies for their actions, the LGBT community is now left wondering, "Can this really be the end of ex-gay reparative therapy? Is it really over?" While the dust settles on all of this, we have to remind ourselves that it wasn't too long ago that reparative therapies had less to do with praying the gay away and more to do with physically removing it.
Before the American Psychiatric Association (APA) declassified homosexuality as a mental disorder in 1973, aversion therapy was used routinely in hopes that it would prevent or eliminate homosexual behavior. Devices like the one below were used by therapists treating homosexual patients, and some of them were even available for use in the convenience of your own home.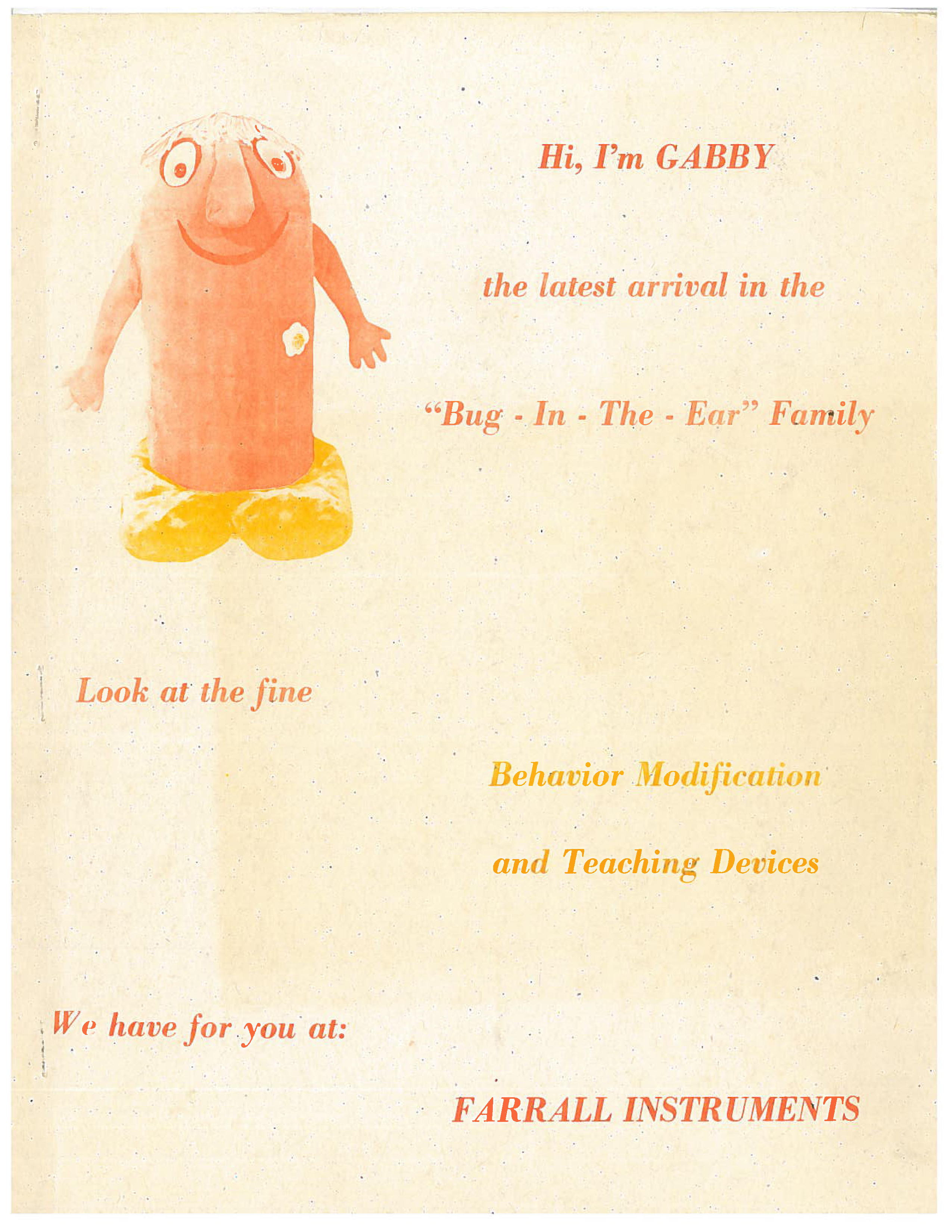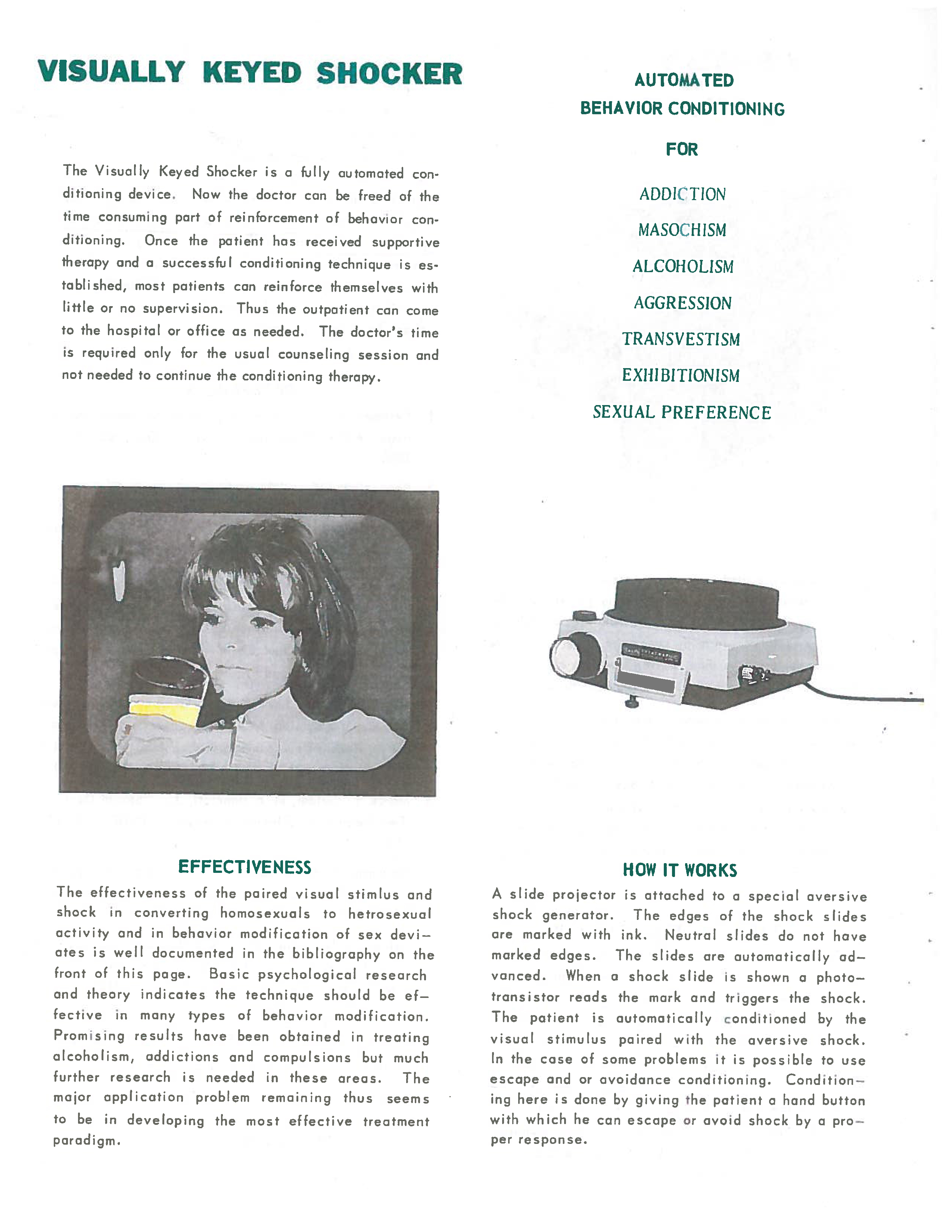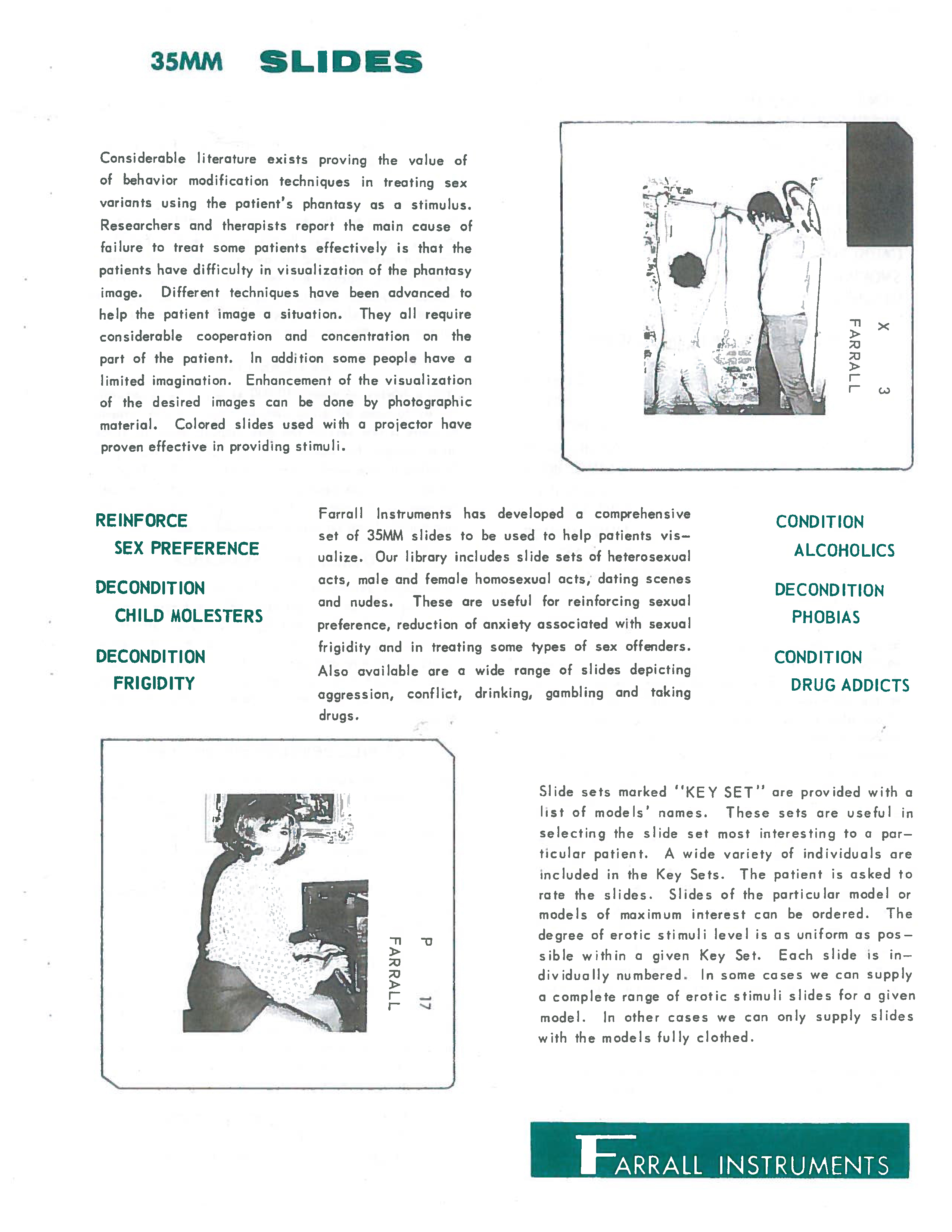 In the more brutal therapy sessions, the shock was delivered directly to the male patient's genitals every time the patient experienced any form of positive response to the slides being shown to him. The following excerpt from a Farrall Instrument catalogue advertising electroshock therapy products details how the therapies worked:
Aversive conditioning has proven an effective aid in the treatment of child molesters, transvestites, exhibitionists, alcoholics, shop lifters, and other people with similar problems. Stimulus slides are shown to the patient intermixed with neutral slides. Shock is delivered with stimulus scenes but not with neutral scenes. In reinforcing heterosexual preference in latent male homosexuals, male slides give a shock while the stimulus relief slides of females do not give shock. The patient is given a "slide change" hand button which enables him to escape or avoid a shock by rejecting a shock cue scene.
In the 1940s, homosexuals were also involuntarily committed to psychiatric facilities by their families, with the hospitals promising that the patient would eventually leave the facility cured of their "sexual illness." Not only were they not allowed to leave, but they were often subjected to cruel and inhumane treatments, including castrations, torture drugs, shock therapy, and lobotomies.
The surgeon most credited for the rise of lobotomies was Dr. Walter Freeman, who was best known for his transorbital lobotomy, or "ice pick lobotomy." In this procedure, the surgeon entered the prefrontal area through the patient's eye sockets, using an instrument that resembled a common household ice pick. Out of the thousands of lobotomies Freeman performed, up to 40 percent of them were on homosexuals.
In 1941, he performed a botched lobotomy on U.S. President John F. Kennedy's sister, Rosemary, to help calm her mood swings and occasional violent outbursts. The results were abysmal. She lived the rest of her life seriously disabled in a private psychiatric hospital, along with most of Freeman's homosexual patients, who were in perfect health before the surgery. By the end of the 1940s, lobotomies had won the acceptance of mainstream medicine and were being performed at Johns Hopkins, Mass General Hospital, the Mayo Clinic, and other top medical institutions.
Ultimately, the fate of the lobotomy would be decided by a pill. In 1954, a new drug called Thorazine began to make its way through state mental hospitals and was initially marketed as a chemical lobotomy. With a viable alternative now in hand that didn't require surgery, the medical community turned definitively against lobotomy.
The APA removed homosexuality from its official Diagnostic and Statistical Manual of Mental Disorders (DSM) in 1973. This decision occurred against the backdrop of great cultural shifts brought on by the civil rights movements of the 1950s to the 1970s, beginning with the African-American civil rights movement and then continuing on with the women's and gay rights movements.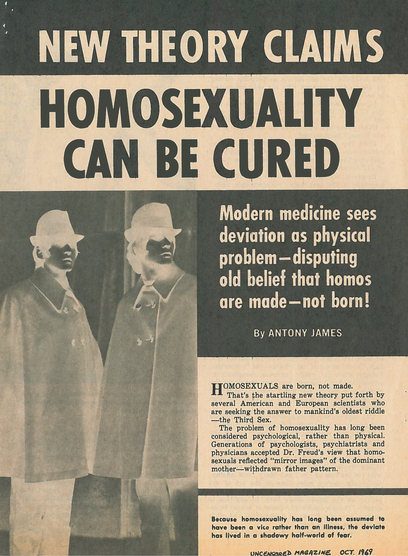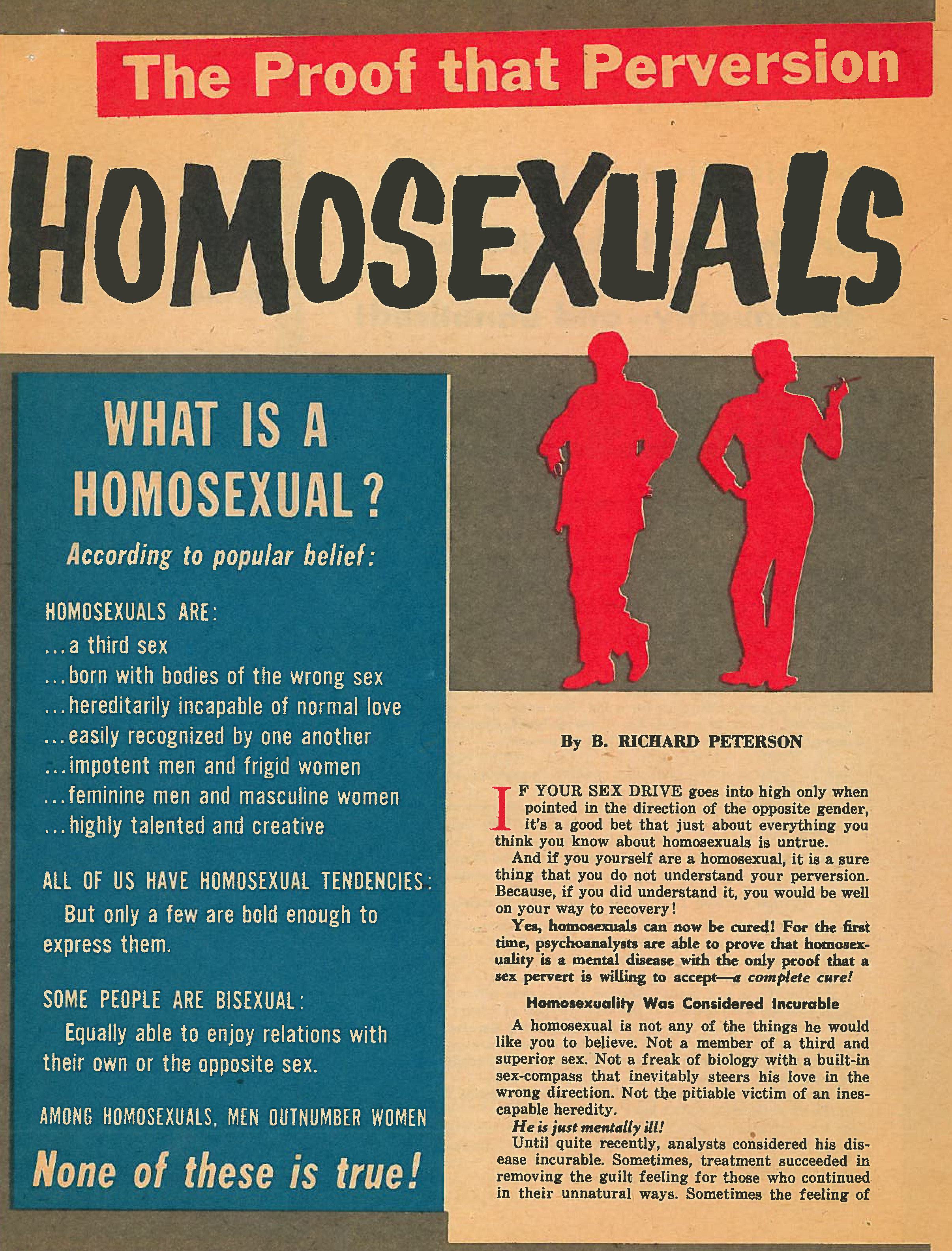 In the late 1960s, Christianity Today began printing articles and editorials concerned with the growing homosexual movement. In the early 1970s, ex-gay ministries began to emerge. In 1973, the first contemporary ex-gay ministry, Love in Action, was started in Northern California. In 1976, the first national conference of "ex-gay" ministries was held, resulting in the formation of Exodus International.
Now, 37 years and 260 ministries later, Exodus International is closing its doors. It remains to be seen whether this is truly the demise of the ex-gay movement. What we at ONE National Gay & Lesbian Archives do know for sure is that the LGBT community has persevered, regardless of what was hurled at us physically, psychologically, or spiritually, then and now. We have endured and withstood, and have the history to prove it.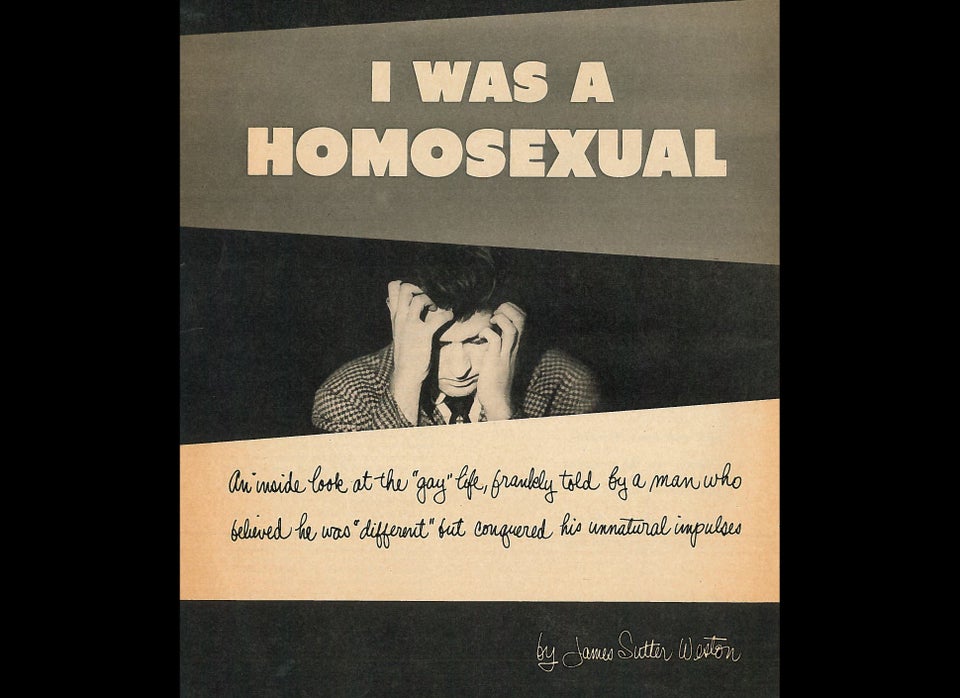 Shock The Gay Away: Secrets Of Early Gay Aversion Therapy
Support HuffPost
Every Voice Matters
Popular in the Community