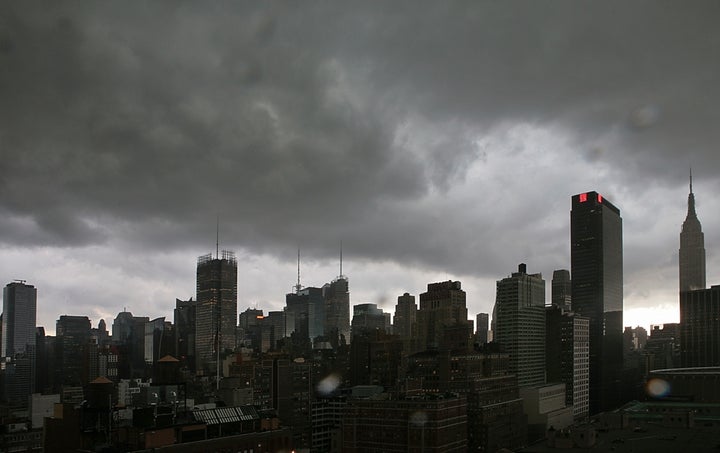 If you're sick, stay home. 
That's not just common sense, it's advice public health officials dealing
with Swine Flu and other infectious diseases give everyday. But for half the
people reading this column, staying home might not be an option.
A shocking
new report released last Thursday by the Community Service Society and A
Better Balance shows that nearly half of all working New Yorkers (as many as 1.85 million people) - have no paid
sick leave on the job.  At least 1.3
million New Yorkers have no paid vacation time either.
For them, every cold or flu means having to choose between
losing out on the paycheck they need to get by, or putting their health at risk
(not to mention the health of their co-workers).
What's worse, the numbers are trending in the wrong
direction.  According to the report, 69%
of "near-poor" workers – those earning just above the federal poverty line –
had paid sick days in 2004.  Today, just 33% of near-poor workers report being able
to take a paid day off work when they get sick.
Finding a job in this recession is tough enough.  Sick in
the City shows that finding one
that offers decent benefits is a lot harder.
What's life like without paid sick days?  Just ask Guillermo Barrero.  A father of two, Barrero was fired from his
job as a cook at a restaurant in Bushwick after feeling ill for days and telling
his boss he needed to go to the hospital. According to his account in the Daily
News, his boss told him:
"You don't care about your job - if you leave now,
don't come back," … Barrero left work and spent three days in the
hospital.
Guillermo's story might be especially bad, but ever since the
Working Families Party joined with a growing
coalition fighting
to make paid sick days a citywide
workplace standard, we've heard from hundreds of people who've been disciplined
or fired for getting sick, got behind on their bills after an illness, or agonized
over sending a sick child to school because they couldn't afford to stay home.
Sick
in the City also suggests that the lack of paid sick days may even
contribute to our broken healthcare system. 
Nearly a quarter of low-income workers who lack paid sick days reported going
to the emergency room because they couldn't afford to take time off for a
doctor's appointment—including those who had health insurance.
No one should have to worry that they cannot afford to get
sick. But the Sick in the City report
shows that in today's economy, life without paid sick days is an epidemic.
REAL LIFE. REAL NEWS. REAL VOICES.
Help us tell more of the stories that matter from voices that too often remain unheard.