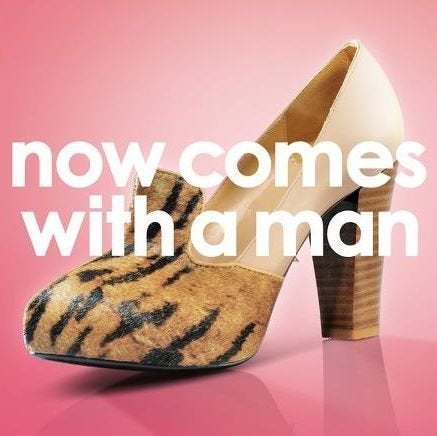 "Get a pair of shoes from Shoes Shoes Shoes and get a free man!"
No, we couldn't make this up -- this is the actual slogan of a new "Shoe Dating" marketing campaign from Shoes Shoes Shoes, a store in Kuala Lumpur, Malaysia. The store has teamed up with a dating website to pair shoe-obsessed women with men who will pay for for their purchases, in exchange for a date.
The men sign up on the dating site Lunch Actually and pick out 20 shoes that they would like to see a potential date wear. The guys then pledge to pay for anywhere from 10 to 100 percent of the cost of the shoe. (A good indicator of their desperation?) When a woman buys a pair of shoes at the Kuala Lumpur store, she can then go online and check out her potential shoe-gar daddies' profiles. After one date, a woman can be reimbursed by her match.
You might be wondering -- isn't this a form of shoe prostitution?
Shoes Shoes Shoes sees the system more like something that would happen on HBO's hit show "Sex and the City." As the store writes on its Facebook page:
Why sit and wait for Mr. Right to drop from the sky? Go do what you like most first - shop for shoes and live out your "Sex And The City" dreams (think Carrie!). and leave it to the professionals to find you your Mr. Big. with a possible discount of 100% to boot.
Most commenters on the store's Facebook page seem enamored with "Shoe Dating" -- and the shirtless male models Shoes Shoes Shoes has put in its store. Still, some have wondered if the idea is sexist.
Commenter Sheila Santharamohana asked:
Can you imagine if it was the other way round? When a man bought shoes, he'd get a woman for a date as well? We'd all be screaming blue murder at the sexism. Why do we countenance this unethical marketing gimmick? For shame.
Shoes Shoes Shoes responded:
Yes, Sheila. you're right. Women would and should be screaming murder if it was the other way round. That's why shoe dating isn't the other way round. :) Anyway, thanks for the feedback, peeps! A good weekend to all!
What do you think? Would you go on a date in exchange for a free pair of shoes?
Check out photos of the Shoes Shoes Shoes' male model-filled windows: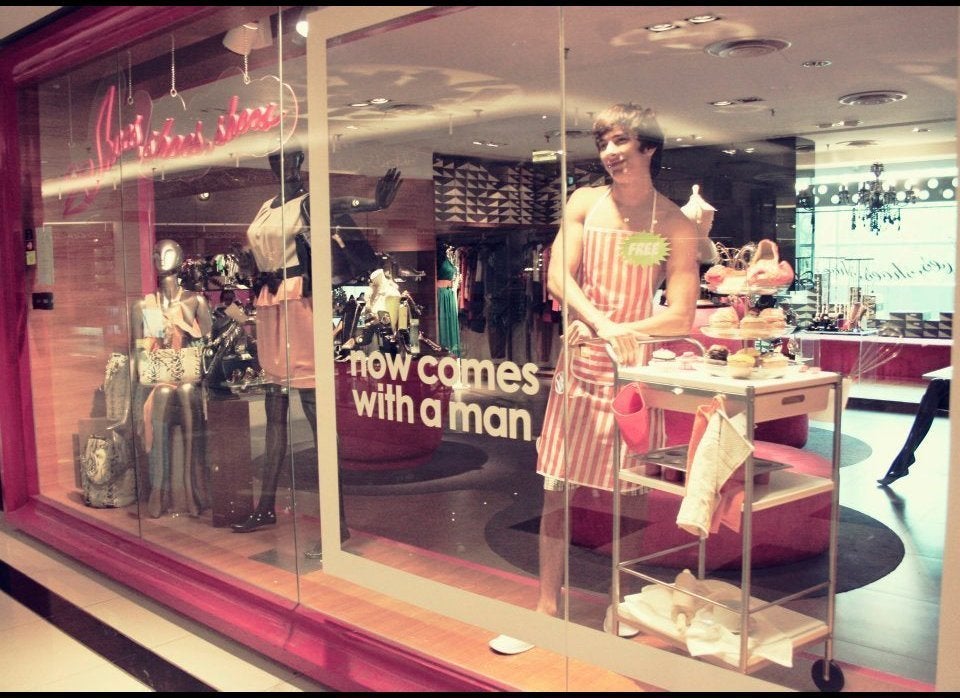 Popular in the Community