The famous designer got his start working for his dad (who was also in the shoe biz), but then started his own company and turned quite a profit selling comfortable, stylish shoes for women. Just this year Coach acquired Stuart Weitzman for approximately $530 million and next year, the Stuart Weitzman brand will celebrate its 30th anniversary, which is no small feat in an industry as competitive as fashion. The luxury footwear brand counts Beyoncé, Michelle Obama and Taylor Swift as fans and has inspired a legion of copy-cats.
Of course a man this successful has a wealth of knowledge about the fashion business, so we chatted with Weitzman to find out how going to Wharton business school helped him run his company, how the industry has changed over the years and the one pair of shoes every woman should own. Here's what we learned: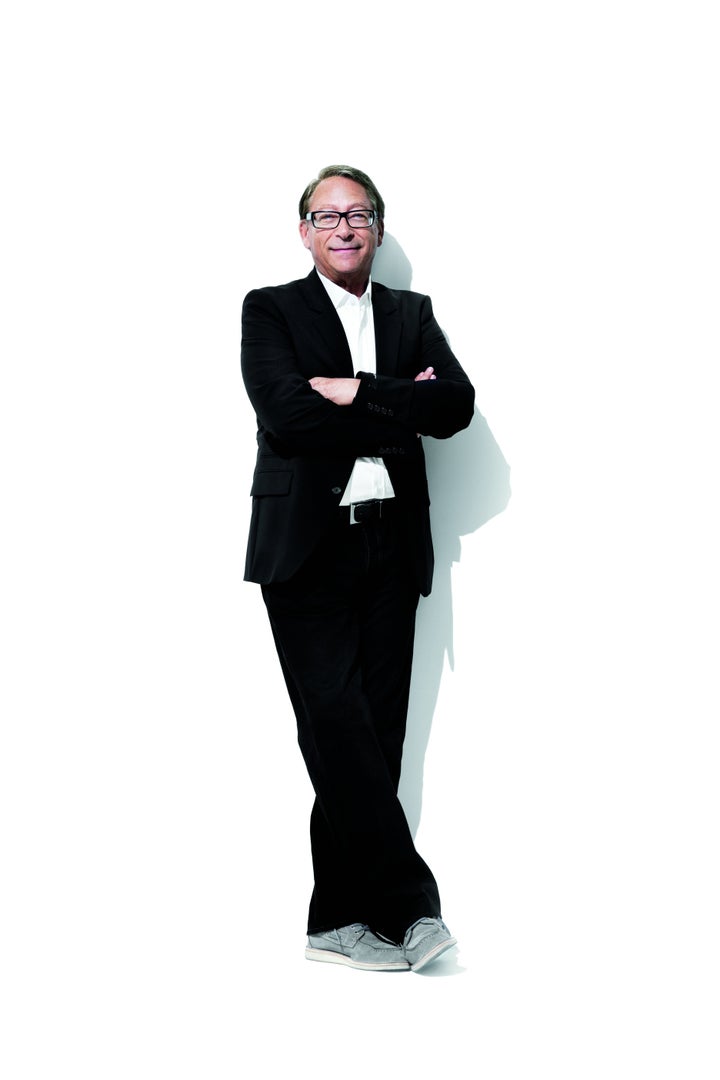 On how the industry has changed over the years:
Technology changed it. An example I like to give is the skinny, skinny stiletto heel. There was no material a few years ago that we could use to make a heel that thin without it snapping. And then guys like Frank Gehry started using titanium for their architecture and it found its way to other metallurgical uses and we figured out how to make heels out of it.
The biggest change to consumers has been the Internet, of course. No one would have dreamed that you could sell shoes over the web -- you have to fit [the shoe], right? You want to feel it, you want to touch it. It didn't matter, Zappos proved us all wrong.
It's not just technology and the digital world, it's also women. I know this sounds hard to believe, but women used to do whatever men told them to do when it came to fashion -- they really did. If you do your research on the best designers in the world, in the '20s and '30s and '40s and '50s and '60s, it was rare to find anyone [designing] other than Coco Chanel on the feminine side. Men would create these products and our sensitivity at the time was almost monopolistic because we didn't have the competition of women doing it and we told [women] what to wear and [women] wore it. [Now] we give [women] a choice, because [women] changed. Women became equal to men or better. [Women] tell us what they want.
On the logo he created for his brand:
When I think back 15 years, there was only one period when every fabric Gucci made was GG fabric and every bag Coach made was CC fabric, and we know [Louis Vuitton] always set that standard [with LV]. Others did it with plaids or a color or with a detail. Our logo is the way it feels, the interesting way it is on your foot, it's a surprise. I see so many bandaids on the back of heels and I think, what is she, crazy? Why does she put up with that? You can make very, very comfortable shoes all day long if you don't take chances.
On why designers should go to business school:
It's definitely an advantage. If you know the business side of your business, even though you're a designer, it's a great advantage. Now most people do very well by having a business partner -- if you think of all of them, from the Calvin Kleins, to Donna Karan and her husband ... most of the others, Valentino and Saint Laurent and Pierre Bergé, they all had their business partners. You can do it that way too, but I will tell you, the advantage that I feel I get when I'm making a shoe, I'm thinking about its commercialabilty as well. How I can shape it so I can save some leather? One tenth of a foot of leather can be one dollar. If I sell 100,000 of them, that's $100,000 dollars. [I think about] how we're going to produce it on a mass scale -- I don't think of that at first, but as I'm looking at the design, modifying it, refining it, I'll make [the shoe] three or four different ways and if the economical [option] looks as good as the free form one, then I'll use it -- but the design goes first.
I mean, there are some terrifically talented people out there who get into the shoe business in their 20s and early 30s, but they disappear. They end up maybe designing for others because their business can't survive. And that's a shame. Today you need a lot of money, knowledge, clout, connections -- you need a lot to make it all happen, but if you're also a businessman or a business woman, then you're ahead of the pack.
On the one factor that has most contributed to his success:
I'm doing something that, to me, has always been like a hobby. So you never get tired of it, you can't wait to do it again. There is no such thing as 9 to 5, it's whatever it is and I think growing up in this business, that has been the biggest asset I've had. There are a lot of talented people, a lot of great designers, a lot of good shoe makers and maybe they are doing it because they want to build a great house in the Hamptons or for ego. There are a lot of reasons to do it, all of which are valid because they drive you, but if you're also doing it because you just can't wait to start the next season or the next line and you don't count days ... I don't. I have to sometimes for tax purposes, and they don't believe when I write 344 days that I worked last year. They don't get it, and it's actually, I'm embarrassed. I can't say that I'm working on New Year's Day or on Yom Kippur, so I sometimes throw in holidays that I really didn't take. But I don't think of it that way -- when I think back on the whole year, I didn't feel like I worked every day -- who was working?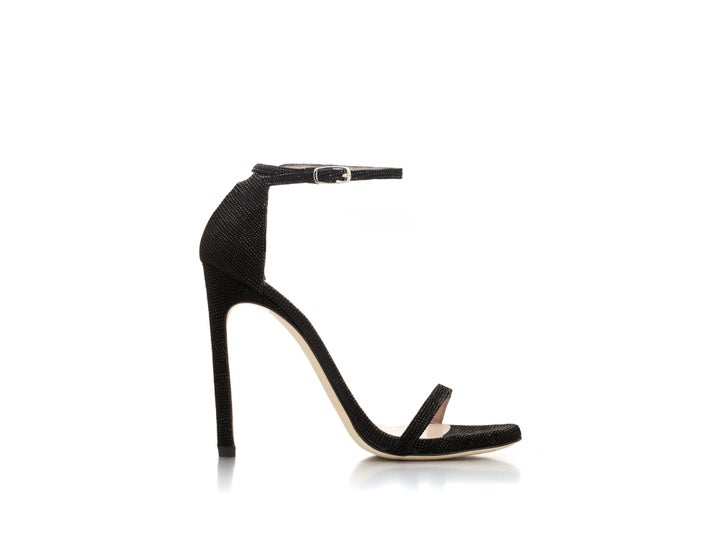 It wasn't the design, it was the engineering. I went through three different lasts. And I thought the first one was right, it was OK. The second one was better and the third one was perfect. I threw them all out until we got to the third one. And the actual number of trials to adopt the third group of lasts, was 19 trials of lasts. I have never had a last that went over 10, which is a lot.
On the one pair of shoes every woman should own:
That's so obvious. It's the shoe that drives you crazy -- you just see it and you have to have [it]. You know you will love that shoe and you can't wait until your girlfriend says, 'Wow, where did you get that shoe?' And it's never about a guy saying that he loves your shoes, because guys when they say that, they aren't thinking about your shoes. A girlfriend, she really means it. So I always say, if I can make shoes that your friends will say something to you about, that makes you know you did the right thing by buying that shoe.
This interview has been condensed and edited for clarity.
"Yes, You Can Make It In Fashion" is a HuffPost Style series that profiles men and women across every area of the fashion industry and explores how they rose to the top, how they thrive and practical advice for young people trying to break into their world.
Also on HuffPost: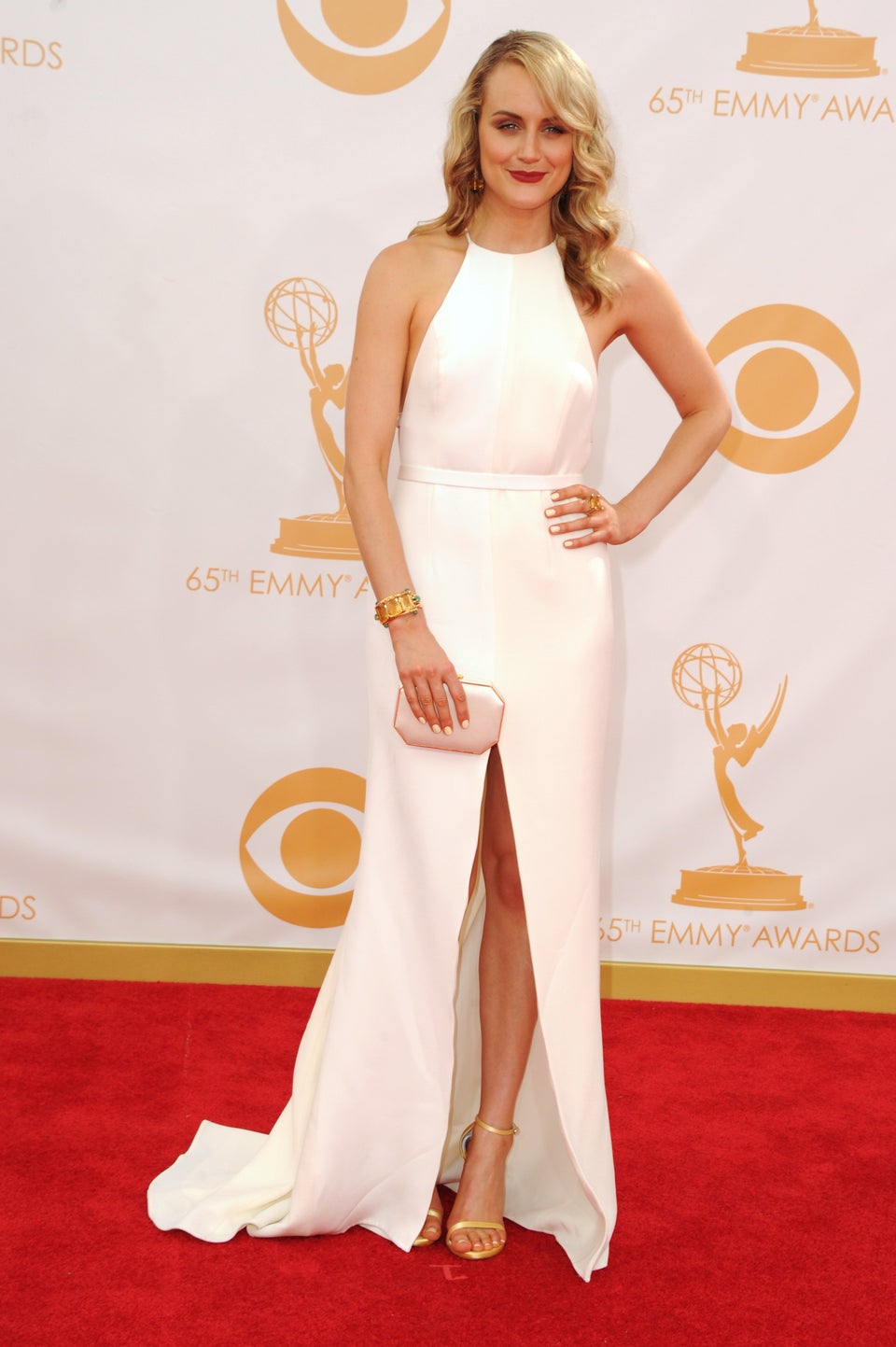 Celebs Love Their Stuart Weitzman "Nudist" Sandals