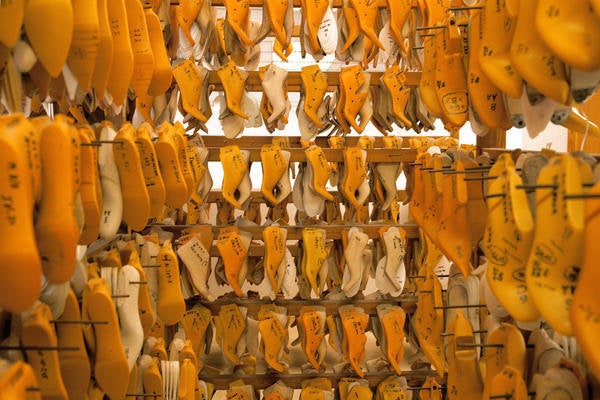 Shoe shopping is supposed to be fun. But for women who have feet that fall outside the spectrum of size 6 to 10 medium, finding shoes that fit can be a total nightmare.
Of course there are a few shoe companies that cater to women who wear extended sizes (read: smaller than a size 6, bigger than a size 10 or wider/narrower than a medium width), but those brands aren't always exactly the most stylish. Try finding a women's size 12 wide high heel that isn't matronly or orthopedic-looking -- it's nearly impossible.
But not since Stuart Weitzman came along -- or rather, the Stuart Weitzman trunk show.
The Stuart Weitzman brand has become the hallmark for extended sizes. It makes shoes ranging from a size 4 to a size 12 and in four different widths: super slim, narrow, medium and wide. Year-round, customers can buy these sizes in Stuart Weitzman retail stores or online, but twice a year the brand holds trunk shows across the country where women with difficult-to-find sizes can pre-order styles.
Their spring/summer trunk show happens in late fall every year (it's currently going on now) and their fall/winter trunk show happens in late spring. Women can schedule an appointment through the SW website, where they'll get a personal consultation with a sales associate at the nearest store. Not only will the sales associate measure your foot (like they did when you were a kid), but the associate will also act like a personal shopper, recommending things based on your style preferences and shoe size. With the trunk show, you won't have to spend hours tracking down a pair of size 4 super slim sandals come spring -- you can pre-order them and rest easy knowing you'll have shoes when the weather gets warmer.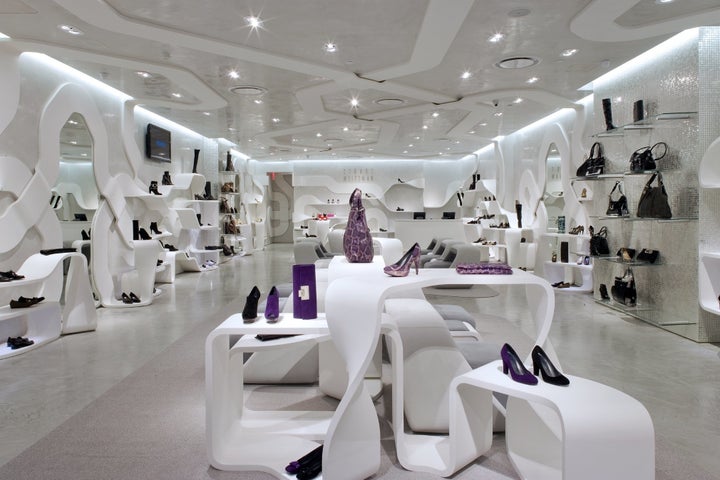 For those who aren't lucky enough to get to a Stuart Weitzman trunk show (and those of us who don't have the cash to shell out for designer shoes), we chatted with the designer to find out some tips and trick for women shopping with difficult-to-fit shoe sizes. Here's what we learned:
If you have narrow feet: "If you can't [buy narrow shoes], never fall for the trap of the sale associate who suggests buying it a half-size smaller to make up for the fact that you need a narrow width. What will happen in that case is you'll get the width to fit, because a half size smaller is pretty similar to the narrow width of the half size bigger, but you won't get the length and then your toes will be cramped and jammed. The best thing to do is to buy the medium width and [use your own] foam inner soles, which you can put inside the shoe to take up a little of the extra width that the medium has over the narrow. If you do it right, you might even have a more comfortable shoe because you have more padding. Try to always put that padding underneath the lining that your foot sits on."
If you have wide feet: "The natural width in Europe is wider than the natural width in America. If you have wider feet and you buy continental numbers, you will generally get closer to your width than if you buy American medium widths. That's the best thing to do if you're wide, either buy W in the American system or the continental numbers, which are naturally wider.
"[If you're stuck buying a medium width], a synthetic shoe won't give at all, nor will fabric shoes. Patent leather doesn't give very well. Suede and nappa do give and the pressure of a wider foot will cause the leather to give and adjust to the width of the foot more easily than the other materials I just described. Or buy a half size larger and maybe you'll need some foam padding."
If you have small feet: "If you happen to be traveling to Asia, you will find every shoe available in small sizes. You won't find it in Europe or Australia or that much in the USA, but you will find it in Asia and you will find it in the communities that cater to Asian markets. So Vancouver has a huge Chinese population -- every shoe we and anyone else sells in Vancouver comes in a size 3 1/2 or 4 because of the Asian clientele."
If you have big feet: "If the shoe is a little bit tight, of course you can stretch it. But to make a shoe longer or a width wider, you can't do it. I have seen it tried so many times and you know what happens? The leather bursts or cracks. [Another option is men's shoes] ... the proportions are the same."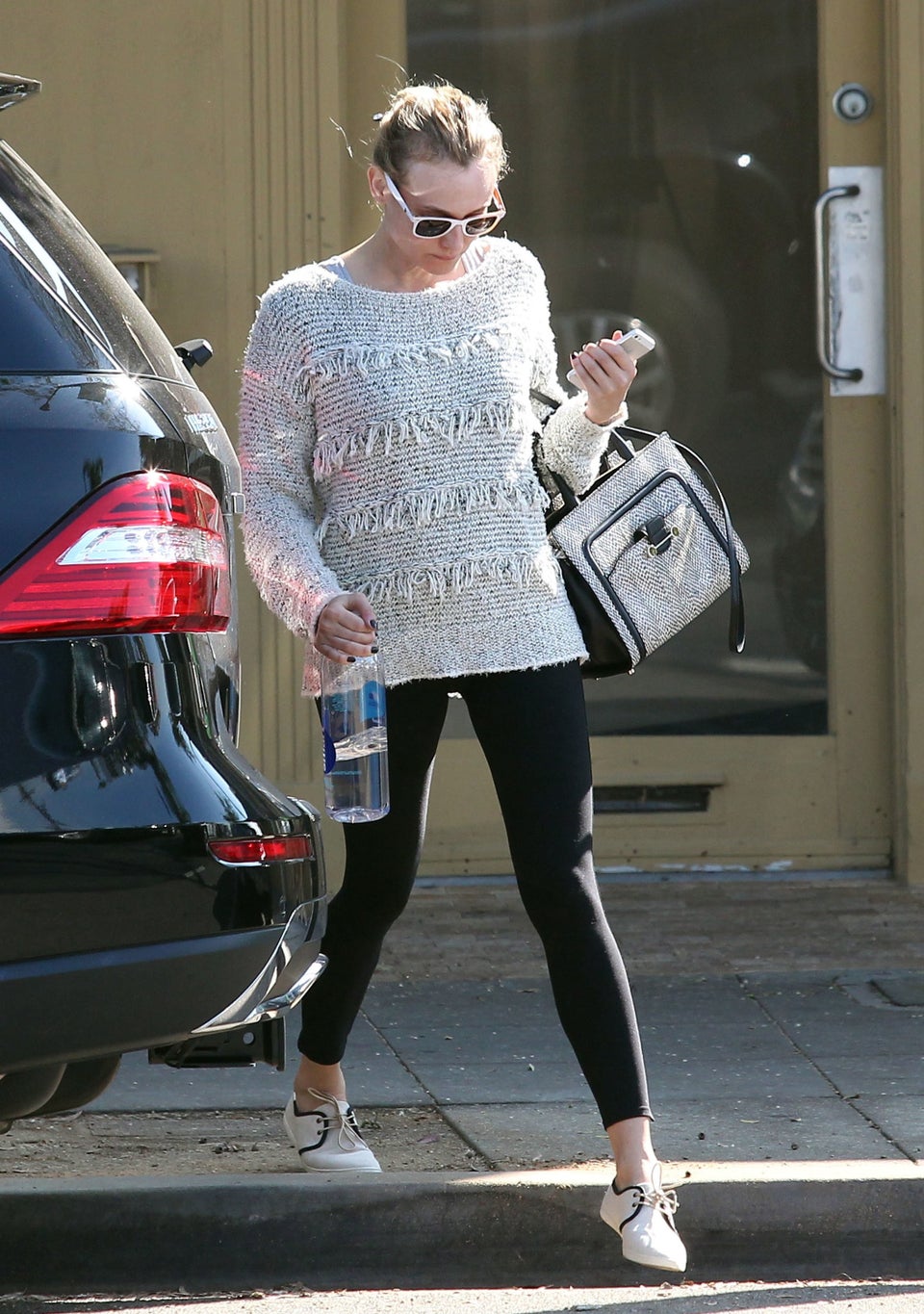 The Pair Of Shoes EVERY Celebrity Owns