Songwriters Hall Of Fame & PBS Interview Snippets...
Earlier this year, I was lucky enough to exchange a few words with many terrific songwriters and artists ranging from Billy Joel and Garth Brooks to Jimmy Jam and Jimmy Webb and even an exec or two as they that walked the red carpet at the Songwriters Hall Of Fame awards show held at the Marriott Marquis. Here are some of those minute conversations that mainly focus on advice for new artists, plus serving as "bonus tracks" are quick quotes from a few artists who appeared on PBS's My Music: Rock, Pop & Doo Wop, recorded at WNET's NYC headquarters. Also featured in this post is 2011's last Seven From StevieMix, another sampling of some of the finest dance tracks out there.
By the way, it genuinely was a blast presenting what I hope were interesting interviews for HuffPost readers throughout 2011, my hopefully getting better with each "conversation." Thank you HuffPost and everyone who read my blogs or who granted me interviews, you're the best. Go have the most awesome 2012 you can imagine, see you all in the New Year.
Songwriters Hall Of Fame Chairman, Jimmy Webb
Mike Ragogna: How does it feel to be making your debut as chairman of the Songwriters Hall Of Fame?
Jimmy Webb: It's great. I'm very honored.
MR: How long will your term as chairman last?
JW: It lasts as long as I last. (laughs) In the history of the Songwriters Hall Of Fame there have only been four chairmen--the first was Johnny Mercer, then Sammy Cahn, followed by Hal David, who has been doing it for 11 years now, and now he's handed over the job to me. In other circumstances, perhaps I would have thought twice about spending my golden years as the chairman in an organization, but this organization and Hal David are so important to me that after some soul searching, I realized that it was really something that was worth my time. The organization has an important mission, and it becomes more important every day, and that is the preservation of the American songbook and upholding the reputation and the honor that all of these men and women really deserve for this whole pastiche of American music which is truly a commodity. Our music has been adopted and imitated all over the world, but it's important for us to remember that this is ours and make that one of the things that we continually honor and remember.
MR: Are there songs in your body of work that still surprise you when you listen to them today?
JW: Well, some of them pop out to me in a very different way now. But there are certain songs that have stood by me really well...they've had a good shelf life. (laughs) Songs like "Wichita Lineman" are ones that I'm still very proud of today; "Didn't We" which was recorded by Frank Sinatra is another. In the whole catalog, there are a few things that I am still very, very proud of, and there are some that I think I could have worked on a little bit more.
MR: I have to say, "All I Know," is one of my favorite songs of yours.
JW: Well, that's a good one. I'm not knocking it. And that was a great album by Art Garfunkel.
MR: Angel Clare, yeah, which also had your song "Another Lullaby." And " The Moon's A Harsh Mistress," could be my favorite.
JW: That's also one of my favorites, particularly the one performed by Judy Collins. It doesn't get much better than that.
MR: Yeah, and Judy's version is my favorite recording of it as well. You have a new album out, right?
JW: Yeah. My most recent album is called Just Across The River, and it included songs with Billy Joel, Jackson Browne, and Linda Ronstadt, Michael McDonald, Glen Campbell, and some other really great artists. It's a very interesting album produced in Nashville. It even went about half way up the charts. The record company is now asking for Just Across The River Vol. 2 and so we're going in to start working on that. There's also the Cottonwood Farm album, which I did with my sons and my father sings "Red Sails In The Sunset," which is a very sentimental piece. Maybe it's a little too introverted for some people, but a lot of people love it. Then I went on the road for a while with my sons. They were my entire backing band and we went and played fifteen gigs in Europe a while back. We just did that as a family for the joy of communing together, and they're all very fine musicians. I'm very proud of them all, even though I think doing this is a very dicey career move on their part. (laughs)
MR: Well, do you have any advice for other artists starting out in this business?
JW: Go home! (laughs) Just kidding. You need to have a lot of material and you need to spread it around. You also need to make as many contacts as you can, because I would say 90% of my collaborations have come about through personal contacts and getting to know someone. And go easy in building those relationships. Don't push too hard. Take it slow and easy, build a friendship, a REAL friendship that proves you're reliable as a friend and slowly work your way into the community. And have the goods to back it up. (laughs) Have some really strong songs because when someone asks you to play one of your songs, that could be your moment.
Former Songwriters Hall Of Fame Chairman, Hal David
Mike Ragogna: How does it feel to be receiving your Visionary Leadership award tonight?
Hal David: It's exciting. It's the first award that I've gotten that has nothing to do with my writing. This one is for my leadership, and I'm very flattered.
MR: What advice do you have for new writers?
HD: Just keep writing. People will turn you down, but people turned me down years ago as well. Just keep working and, if you're good, something will happen along the way.
NARAS President, Neil Portnow
Mike Ragogna: So, what do you think of the event tonight?
Neil Portnow: It's really something. It all begins with a song. From the Grammy perspective and the recording academy, many of our members are songwriters. So, we realize that it's very important that songwriters get acknowledged. It's a very wonderful community. This is a very heartfelt night and there's just a wonderful respect for those that have come before and those that are coming up. It's particularly gratifying for us because we opened our Grammy Museum a few years ago, and we partnered with the Songwriters Hall Of Fame so there's a section in the museum for songwriters allowing us to pay homage properly to the songwriting community.
MR: Do you have any thoughts on indie music and its necessary DIY approaches to marketing?
NP: Well, the world has changed, not only in music, but in business as well. You have to educate yourself. It's not enough to be a really great artist, you also need to know how to market yourself and put yourself out there. However, I don't know if that's unique to today. In years past, you still had to have that vision and duality as a business person to have success.
MR: Do you see the Grammys taking a step towards recognizing that duality in artists?
NP: We acknowledge recordings, and any recording that has commercial distribution and isn't just a vanity project that you made out of the trunk of your car is eligible in our process and we welcome it. As a matter of fact, over 50% of our entries and winners are independent.
MR: What would be your advice for a new artist?
NP: Well, new artists have to be focused on honing the craft. But the most important thing to an artist is to have a vision and a sense of themselves--who you are, what you want to say, what your approach is to things. Those who really develop those things and have a strong sense of self are the ones that have long wonderful careers. We'd love to have as many great songwriters as are available because it's a wonderful business, and music is truly the universal language.
ASCAP President, Paul Williams
Mike Ragogna: How do you feel about the new crop of artists being represented here this evening?
Paul Wiliams: Oh, I think they're fantastic. Right now, I'm writing with a group called Daft Punk, so for me, at this age, to be up to my heart in music is great. The addendum to that, of course, is to be here representing 410,000 working songwriters and composers and working to make sure that they have a chance to make a viable living at this amazing craft. Technology has always outrun the law, and the law always adjusts, but at the same time, more music is being played now than ever before. The lovely thing is that we're seeing a change in the younger generations. They've begun to understand the ownership of the songs and that just because you buy a record doesn't mean that you own the music. One of the great joys of my job is to be able to go to Washington, and one of my favorite things that I've heard in the past couple of years was when Bill Withers was sitting across from a Congressman and said, " Congressman, you have to understand that at some point, we're going to be coming to you with a bill so that we can make sure that people can still make a living on writing songs. I mean, you don't want us getting normal jobs. You don't want Ozzy Osbourne as your plumber." (laughs)
MR: (laughs) Paul, your name came up recently in a conversation I had with Stan and Hunter Freberg.
PW: I have a great Stan Freberg story. He was leaving an ad agency on a Friday afternoon, and he walked down to the elevator to find a guy that looked like he was about to be executed. The guy looked extremely sad and worried. Stan asked him what the hell was wrong with him and the guy said, "I just got an account and I don't know what the hell to do with it. It's called 'Smuckers' and I just have no idea what to do with it." And Stan turned to the guy and said, "With a name like Smucker's, it has to be good," and stepped off the elevator. (laughs)
MR: (laughs) That's great. What advice do you have for new artists?
PW: Be authentic. Don't try to be like anyone else. I tried to be like David Bowie and nothing was happening for me. I wrote a very sentimental song called, "We've Only Just Begun," that was so far from what the music industry was doing, but it came from the center of my heart and it was a huge, huge thing. So, be true to yourself.
Mike Ragogna: It's nice to acknowledge new and fresh songwriting talent, huh.
Allan Toussaint: It's so easy in this industry to live your whole life and never be noticed.
MR: What's it like when you hear your songs being performed today?
AT: Well, when I hear my songs performed on TV or anywhere, it's a joy. It's like seeing your children doing well. It's wonderful.
MR: What do you think about the state of New Orleans music today? Is it coming back greater than ever?
AT: Oh, yes indeed. New Orleans is doing great because Katrina wasn't a drowning, it was a baptismal. Believe me, New Orleans is moving along at a very good pace. We've always been a little slow, but we're strong.
MR: What advice do you have for new artists?
AT: If you love what you do, do it every day. And learn that there's no such thing as defeat. Any report you get, whether favorable or unfavorable, is a part of this process. Just stick with it and it will work. Your day will come.
Barry Mann & Cynthia Weil
Mike Ragogna: I would love to know how your partnership here has lasted so very long.
Cynthia Weil: Because I'm an amazing person. (laughs) And I have an enormous tolerance for misbehaving.
Barry Mann: She isn't kidding. (laughs)
MR: That's great. How does it feel to have received the prestigious Johnny Mercer Award?
BM: Well, Johnny Mercer was one of the really great songwriters to have ever lived, so it's an extreme honor. If we were to accomplish one third of what he did, it would be fantastic. The other songwriters who have received this award are also incredible writers, so to be in their company is truly something wonderful.
MR: Nice. What advice would you give to new songwriters?
CW: To new songwriters, I would say that once you've become a songwriter, a producer, and a singer, then you've got it wrapped up because you need all of those tools to succeed.
MR: And to new artists in general?
BM: I would say a lot of the same things are true for new artists. But if you're lucky enough to sign with a big label, that's a large part of the battle.
Mike Ragogna: How does it feel to be at such a gathering to honor some of our great songwriters?
Billy Joel: I think it's great. I've done this a couple of times now. Songwriters don't always get the recognition they deserve, and that's actually the toughest part of the job.
MR: What was your reaction when you heard that you'd be performing "Shameless" with Garth Brooks?
BJ: I was totally shocked. I thought the song was kind of a Jimi Hendrix sort of thing, and it turned out to be a country-western song. (laughs) It's like if your kid went off to Nashville and became a big success.
MR: Billy, what advice do you have for new artists?
BJ: Hang in there. It's not always going to be fun, especially nowadays. It's a weird time right now. Nobody's selling albums, radio is weird. I don't know what advice to give as much now because I'm an album artist. It's gonna be tough, but we need more good music. So if you're good, please hang in there.
Mike Ragogna: How does it feel to be here tonight?
Alexa Ray Joel: I'm just really proud of my dad. My dad and I are very close, we're really good friends. I'm happy he has a date for the night. (laughs) I'm always trying to get him to come into the city because he's only about an hour away, you know? He's just a master of songwriting--there's nobody better. It's very fitting that he should be here. The craft of songwriting is very important and it needs this attention.
MR: So? When is your own album coming out?
ARJ: Everyone seems to be asking me that. (laughs) I'm actually not doing an album right now. I'm doing a lot of auditions and a lot of voice over work, getting my feet wet in the acting world. I really, really, really love it.
MR: Well, your last video was a lot of fun.
ARJ: Yeah, it was very theatrical. I've caught the acting bug. I coordinated and designed that whole video, and it was such a great time. As long as I'm able to create, I'm happy. There are lots of people who want to do just one thing, and I love it all. I've done singing, acting, I also do some writing work for a few magazines and I don't really wanna hone in on just one thing yet, you know? I'm still young and I'm still exploring.
MR: That's great. Then what's next for Alexa Ray?
ARJ: Well, I just finished doing a stint at Oak Room, and that went really well. I also just did some work with Bravo TV for a charity called Generosity Water, which is a charity very near to my heart. I've also been going to meetings and auditions, even doing a little bit of writing work. I also did a small stint on Family Guy. And, of course, I'll always be playing shows.
Mike Ragogna: How do you feel about tonight's adventure?
John Bettis: Oh, I'm extremely excited. I brought my kids along with me so they can finally figure out what I do for a living. (laughs)
MR: What advice would you give to a new artist?
JB: These days? Really stay true to yourself. That has always been true of this industry, but we're a part of an age that will find the more original and unique voices becoming very successful. I think copying that which you hear is a poor idea.
MR: Do you think your kids will pursue careers in music?
JB: (laughs) Well, they want to. I was doing some writing the other morning and I had some Rachmaninoff on, and my daughter came in and picked up a guitar and attempted to play along with the recording. Now it wasn't quite Rachmaninoff, but perhaps someday. (laughs)
Mike Ragogna: So, what's the Skylar Grey story?
Skylar Grey: I've been writing and singing my whole life. I started performing professionally when I was six. During my first piano recital, I even did an original song, so I've always been writing. So, when I moved out to Los Angeles and I began working with other songwriters, I learned so much because every songwriter is so different. Even if it's not the most enjoyable experience, you can learn something from it. So, I feel like I've been in so many situations now, with art and music that I've really defined a sound for myself and that's what I'm working on now. I'm just working on putting out my own album and I'm so proud of it because it really sounds exactly like who I am which as a young artist is a really hard thing to accomplish. As a young artist, it's hard sometimes to know exactly what you want to do. But once you experience the world and are exposed to other songwriters, it makes it easier to find your place, and I feel like I've really found my place.
MR: What do you think about the changes in the industry like the success reality television shows, etc.?
SG: Well, with the constant changes in technology and TV programming, you always have to find new ways to get seen. There are no rules in this business. So, if it takes going onto a reality show to do that, I say go for it. But I firmly believe that the reason you will be able to succeed is because you develop a solid fan base. If that means you have to play a lot of live gigs and make independent albums, do that. Just keep making music and building a fan base.
MR: Any other advice for newer artists?
SG: Well, David Foster put out a list of 10 things that he advises new artists and songwriters to do, and I would say watch and study that. (laughs) It's great advice.
Mike Ragogna: What are your thoughts tonight about our celebrating some of our best new songwriters?
Jimmy Jam: I'm really excited, I love this event. I thought I was only attending as a fan, but as it turns out, I'll be giving an award to Drake--The Hal David Starlight Award, which I'm thrilled about because I'm a huge Drake fan. But these are the roots, this is where it all starts...with a song. Otherwise, the artists have nothing to sing and the producers have nothing to produce, and so on.
MR: What do you think of the new batch of artists and songwriters?
JJ: I think there's a lot of great writing going on. I like Bruno Mars, I think he's wonderful in the traditional sense of songwriting. He gets it. He's an artists that can write songs for himself as well as other people, and I think that's pretty cool. He's brought melody into hip-hop the way that nobody else could. That is so important. He's also really solid lyrically. I just really enjoy his music.
MR: Great. What advice do you have for new artists?
JJ: I'm a big fan of collaboration. I've been with my writing partner Terry Lewis for 30 years. I really like the idea of having someone to bounce ideas off of and having someone there to inspire you. I would strongly suggest finding people that you can collaborate with.
Mike Ragogna: How does it feel to be here tonight?
Sam Moore: Amazing. I'm excited and scared because out of all of the years that I've been performing, tonight, I'm singing with Bill Medley, which is a tremendous honor.
MR: Obviously, you're proud of the material that you've written, your body of work, overall.
SM: Yes, but I wasn't at first. But as I listen back, I think I did a pretty good job.
MR: Sam, what advice would you give to new artists?
SM: Stay away from pornographic material when you're writing. Take the time to write about love, peace and happiness, no more hatred or bullying. Put your energy into something that makes us want to listen. People don't write that way anymore, but hopefully, someday, somebody will say, "Enough with the pornographic stuff." Write some good stuff.
Mike Ragogna: Dwight, what do you think of tonight's festivities?
Dwight Yoakum: Well, I'm very excited to be here and happy to be here honoring all of these songwriters but, in my case, specifically Leon Russell.
MR: What's your favorite song of his?
DY: I would have to say, "Superstar." I've always loved it. I was completely taken aback years ago when I heard that he wrote it. To me, it was a song by The Carpenters. As a teenager, you heard the artist do it and you think that it's their song. It wasn't until years later that I realized that he wrote it, and as a songwriter, I was really in awe of his writing. And it's such a unique song. Juxtaposed amidst this musical sophistication, there's a great melody wrapped in a lyric that's just incredible. I was telling a friend that I think he just wanted to write a "baby" song, but there's a wonderful elegance with the lyric that just makes it a great song. And the shift between the verse and the chorus is beautiful. It's sort of two moods sewn together to make one very elegant song.
MR: Do you have any advice that you would give to new artists?
DY: I don't know what the rules are, I don't think anybody does, so you have to make them up as you go.
Mike Ragogna: What is your advice to new artists?
Garth Brooks: Well, support your songwriter for sure, and bust your ass whenever you can. For new artists, it's hard to say. Songwriters these days are finding new ways to make their money and stay above water. It used to all depend on record sales, and we're fighting to get that back, for sure.
Mike Ragogna: What advice would you give to new artists?
Danny Aiello: It's very difficult to say. You have to just go out and do it. I started singing six years ago, and I'm in my seventies. If you want to be an actor, do it. If I can do it, so can anybody. (laughs) I never studied it, but I dedicated myself to it and starting knocking down doors trying to get myself seen and heard. You just have to have dedication, and perseverance and you can do it.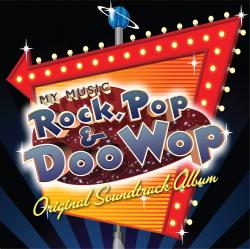 Mike Ragogna: What's your advice for new artists?
Gary US Bonds: One piece of advice I would give is that you have to have fun. Don't take anything too seriously. But if you do take it seriously and you want to make money, the best advice I can give would be to seek legal representation right away. If you're signing a record deal and you think it looks good and you might make some money, go get yourself a lawyer and make sure that it's the right thing.
Cousin Brucie: The very first thing I would say is never give up. There's an Elvis Presley song that was one of my favorites that says, "Go follow that dream," and I believe you should. There are times when it's gonna be tempting to give up and maybe go into the family business or something, but I say never give up. I don't care what happens. You have to surround yourself with great people, get a great agent who knows how to promote you, and talk to everyone that you can. My greatest advice, though, is to meet and talk to everyone you can. If you see me on the street, talk to me because anyone you meet might always know someone in the industry. Being in this industry is very difficult, especially given the current economic situation. But you can never, ever give up. If you have a dream, go after it.
Southside Johnny: Use the internet. The internet saves you from going through a record company, it gives you instant access to your fans and vice-versa, and it lets you put out your product without anyone telling you what to do. The internet is the biggest blessing to ever happen to musicians.
MR: Johnny, is there a specific site that you're using?
SJ: We do all the internet stuff. We've heard of fans from Korea coming and staying with fans from New Jersey, and then they'll all drive to Cleveland to see the show. (laughs)We don't have to do anything. So, I think the Internet is the way to go. Forget record companies.
Transcribed by Evan Martin
Here's the latest dance recommendations from DJ StevieMix, giving you the best of dance floors from around the U.S. and around the world. You can hear StevieMix live on solar-powered KRUU-FM at http://www.kruufm.com Friday nights from 9-10PM US Central time or listen to mixes at http://www.steviemix.com.
Track 1:
"Bangarang feat. Sirah (Original Mix)" by Skrillex.
Genre
: Dubstep
I just had to add this fresh, incredible dubstep track just released by Skrillex (Sonny Moore) even though I have posted his tracks before. The track was released December 23, 2011. He doesn't just lead the dubstep world by a mile but continues to blow the larger dance world away with his tracks. Skrillex skillfully creates some of his own dubstep sounds that are way better than much of the heavy bass and effect sounds used in a lot of dubstep tracks. The hard hits in this track have so much energy in them that I'm energized just listening, never mind dancing to this track.
Track 2:
"Shave It (Original Mix)" by Zedd.
Genre
: Electro House
Zedd has been climbing up the dance world charts with his killer electro house tracks. Zedd is Anton Zaslavski, a 22 year old electro house producer from Kaiserslautern, Germany who has performed alongside Deadmau5 and Skrillex among others. Zedd's tracks have a noticeable style called "Zedd Style" which Wikipedia defines as "complex, intelligently-progressed melodies and highly layered, crunchy bass." The drop in this track occurs at about 1 minute 28 seconds in and is one of my favorite drops because it just explodes. The drop in a track happens when the track changes suddenly, typically with a lot of percussion. Big drops like this are designed to energize the dance floor dramatically.
Track 3:
"Relapse (Tantrum Desire Remix)" by Shock One.
Genre
: Drum & Bass/Dubstep
This track mixes drum & bass (DnB) and dubstep elements with the DnB as the primary style even though the original is really a dubstep track. While dubstep has influenced many other styles this is kind of a natural marriage because of the intensity of both DnB and dubstep. This track also has melodic elements that give the intensity a breather and make the return to intense parts of the track even more electrifying.
Track 4:
"Tainted Jazz - Original Mix" by Poncho Warwick.
Genre
: Deep House
This is a 2010 deep house version of the classic 1981 Soft Cell track "Tainted Love." Soft Cell's version was a huge hit that remixed the 1965 Gloria Jones R & B track. Poncho Warwick's jazzy and relaxed track makes for a light evening dance or serves as a warm up or cool down track for a more intense night.
Track 5: "Niton (The Reason) [Club Mix]" by Eric Prydz.
Genre: Progressive House
Swedish DJ and producer Eric Prydz (pronounced "prids") released this track earlier this year. Prydz is probably most well known for "Proper Education," his famous remix of Pink Floyd's "Another Brick in the Wall, Part II" which also had a great video with parkour stunts. "Niton" is a progressive house track with vocals by Jan Burton and some sweet techno elements. Progressive house is a sub-genre of house where there is a long build in the music, usually done by adding instruments, effects, vocals and raising the intensity over the course of the track.
Track 6: "Don't Upset the Rhythm (Go Baby Go) [Dave Audé Club Remix]" by The NOISEttes.
Genre: Dance
Going back a little further, we have the 2008 "Don't Upset the Rhythm (Go Baby Go) " track from the NOISEttes. I realy like Shingai Shoniwa's unique voice and I love the melody and the builds in this track.
Track 7: "Peter Gunn (Max Sedgley Remix)" by Sarah Vaughan.
Genre: Electronic
The seventh track is a remix of the classic "Peter Gunn" track composed by Henry Mancini and recorded by jazz legend Sarah Vaughan in 1965 on the Sarah Vaughan Sings the Mancini Songbook album. British DJ and producer Max Sedgley modernized this track on the Verve Remixed 3 album released in 2005. The accompanying crime story video from the Blake Edwards "Peter Gunn" Series starring Craig Stevens as Peter Gunn (1958-1961) has the music starting at about 1 minute 30 seconds. The series used the original Mancini track as its theme song.
Video Bonus Track:
This issue's Video Bonus Track features the track "Without You" by David Guetta and Usher. It shows the artists performing amid continental drift that brings people on different contents and the artists together after being separated. The video with 53 million views has a unifying theme for a world in need.
This Issue's DJ Tip - Song Selection
For a DJ, song selection is the most important thing followed by mixing and presentation skills. I believe it is important to play something most of the crowd will like. While you will always have at least a few people that want something different, I have seen DJ's play just what they like even if the crowd is not very interested. Bad idea! Play what your audience will enjoy. For a young audience, I will skew toward newer music (e.g. hip-hop, electro house, dubstep, DnB) and with an older crowd I will play a fair bit of older tracks they might love (dance classics, funk, r&b, disco, rock). For multi-generational crowds, I will play both old and new tracks and will also play what I call multi-generational tracks. For instance I have the Soundbluntz remix of Michael Jackson's "Billie Jean." This track gives older dancers the familiar Michael tune but has younger dancers moving to the more modern style of the remix. Pop remixes and ghetto funk remixes of dance classics are often good choices for multi-generational audiences. I have sometimes been surprised by the young's acceptance of older tunes and vice-versa. Nevertheless, I am not going to play dubstep at a retirement party or 1940's big band at a teenagers dance.
In some clubs/venues, keeping the crowd interested and the club owner happy may require playing top 40 hip-hop, pop and or dance a lot of the time. As a DJ, this can get boring but you can always throw in a few different tracks to mix it up. Using mashups is a way I use to play something familiar but new, kind of a dance floor curveball.
You need to be sensitive to when the dance floor clears and when you may need to switch genres or eras. If the dance floor gets light (and not because they are exhausted from dancing so much) you should probably throw in a few dance hits they will dance to so you can re-energize the floor. You do need to be aware of energy levels and how you vary your tracks into builds so your crowd can really appreciate the floor bangers. If you play intense tracks all the time, they lose their effect and too mellow all the time sucks the energy out of the floor.
It usually helps to do a little research into what the crowd you are performing might like by talking to the venue's manager, other DJ's who've performed there and going dancing yourself on a Saturday night. Many DJ's stick to a single genre but I do not because I like the flexibility and it keeps things from getting boring. I love house music and have a huge number of great tracks but breaking it up with something different like funk, R &B makes it fun. I love mixing in something that sounds great that people may not have heard.
Have a great 2012 on and off the dance floor!

Popular in the Community