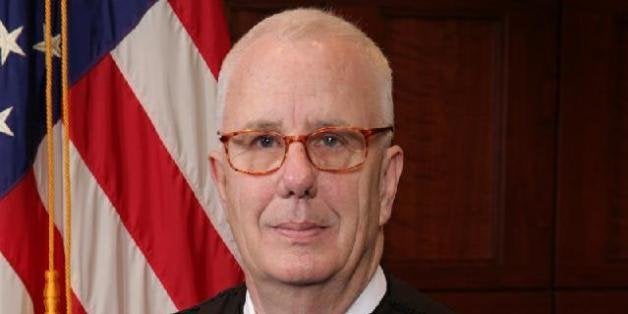 When a federal judge declared that his sentencing instincts "sucked," one person disagreed -- and it was the man he'd sent to prison for 10 years.
U.S. District Court Judge Richard Kopf had sentenced 23-year-old Shon Hopwood to 147 months in prison for pleading guilty to five counts of bank robbery in the late 1990s. The judge thought the young man was unlikely to amount to much. But when Hopwood got out, he turned his life around.
Upon hearing the news, Kopf wrote a heartfelt post on his personal blog.
Hopwood proves that my sentencing instincts suck. When I sent him to prison, I would have bet the farm and all the animals that Hopwood would fail miserably as a productive citizen when he finally got out of prison. My gut told me that Hopwood was a punk–all mouth, and very little else. My viscera was wrong.
But Hopwood, now 38, thought differently, and he commented on the judge's post to let him know:
I wouldn't say that your sentencing instincts suck. While I meant what I said at sentencing, I was hardly the person that could back it up. I was a reckless and selfish young man back then. I changed. I think most of us change from the age of 22 to 38. And many, like me, outgrow the irresponsibility and foolishness.
"Too many Americans go to too many prisons for far too long, and for no truly good law enforcement reason," Holder said.
Hopwood went on to say that while he doesn't agree with the "system," he understood why Judge Kopf acted the way he did.
"I feel fortunate that I have been given so many second chances, including the sentence which allowed me to be released at a fairly young age," he added in his comment. "That doesn't always happen."
Related
Before You Go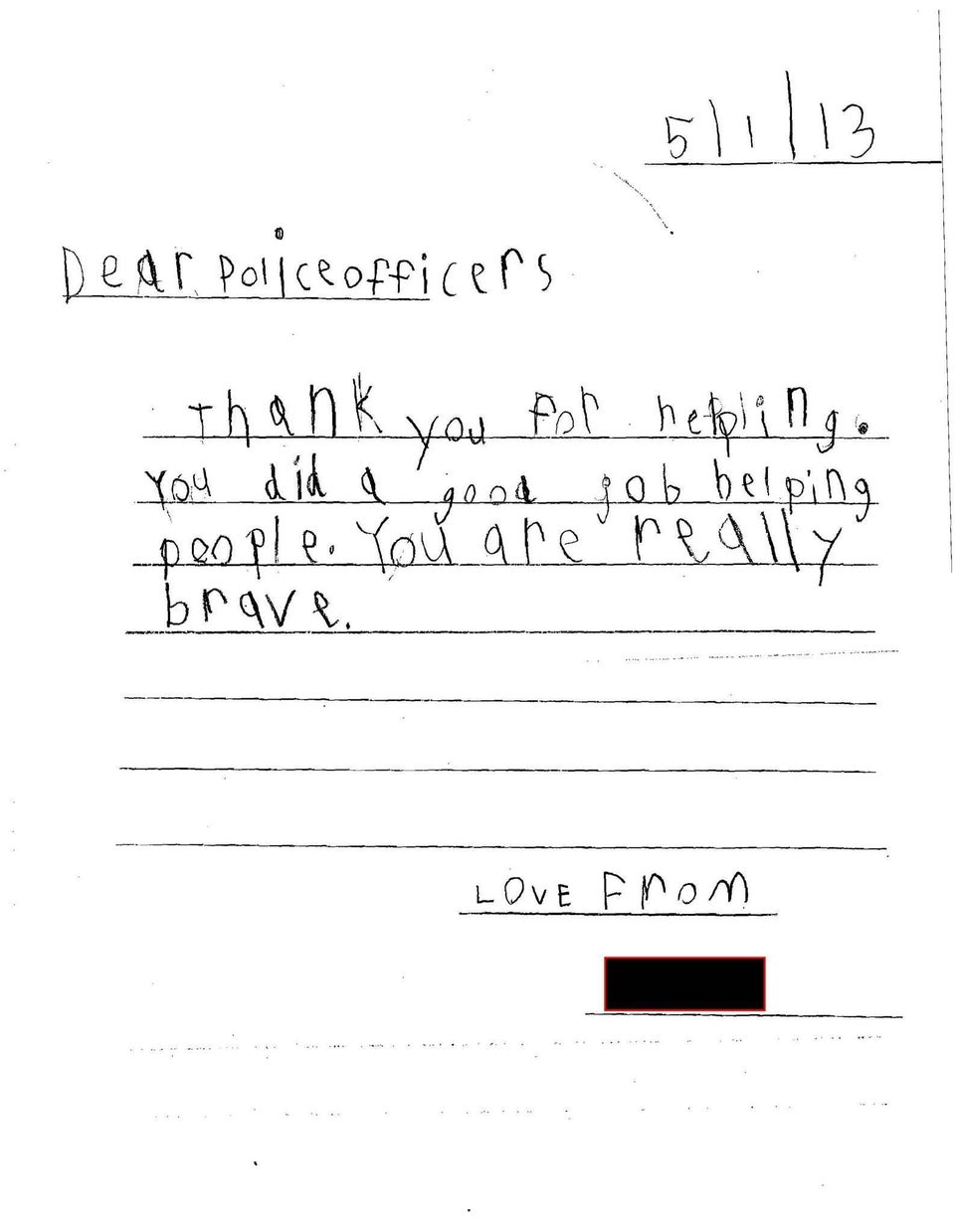 The Most Heartwarming Thank You Notes To The Police
Popular in the Community