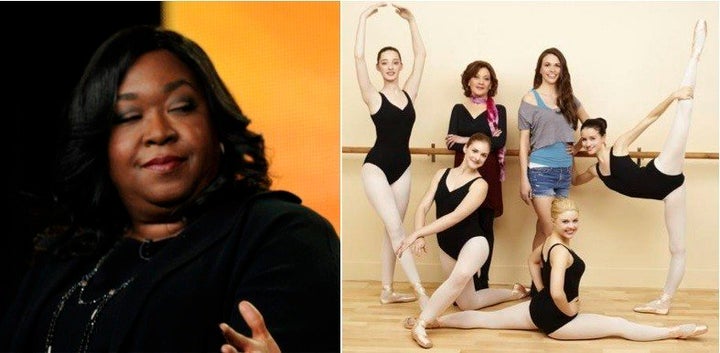 Shonda Rhimes took a break from discussing the fate of "Private Practice" to chastise another show: ABC Family's "Bunheads," which recently made its debut.
The show, which premiered on Monday and comes from "Gilmore Girls" creator Amy Sherman-Palladino, tells the story of a Las Vegas showgirl (Sutton Foster), who moves to a quiet down and becomes an instructor at the dance school her new mother-in-law (Kelly Bishop) owns.
Rhimes, who created "Practice," "Grey's Anatomy" and recent hit "Scandal," took to Twitter on the show's debut night -- Monday, June 11 -- with a complaint, as Entertainment Weekly first noticed.
The TV producer then went on to clarify that she was a fan of Sherman-Palladino's "Gilmore Girls," but is just taking up "one issue" with "Bunheads."
ABC Family told The Huffington Post that no comment will be issued about Rhimes' tweets at this time, but "Bunheads" is not the first new show to receive backlash about a lack of diversity.
"I wanted to avoid was tokenism in casting," Dunham told NPR's "Fresh Air" in May. "Not that the experience of an African-American girl and a white girl are drastically different, but there has to be specificity to that experience [that] I wasn't able to speak to."
In a June interview with The New York Times Magazine, Dunham joked about the "Girls" race issue a bit. "I mean, it's not going to be like, 'Hey guys, we've been out looking for a black friend or a friend in a wheelchair or a friend with a hat,'" she said.
Related
Popular in the Community