Shonda Rhimes has a strategy for coping with her busy work life, and it's written at the bottom of every email she sends.
In an interview with Fresh Air's Terry Gross, the prolific TV showrunner said her email signature includes this very important message at the bottom: She does not respond to emails after 7 p.m. or on weekends. What's more, if you work for her, she advises you turn off your devices as well.
"Work will happen 24 hours a day, 365 days a year if you let it," Rimes said during the interview. "It suddenly occurred to me that unless I just say, 'That's not going to happen,' it was always going to happen."
She's right. No matter how hard you try to leave work at the office, sign offline at a reasonable time, or relax and focus on your home life, sometimes even just thinking about all that you have to do the next day can preoccupy you.
Rhimes said that while her email strategy was a scary at first, she says the practice has helped her learn to delegate, figure out what's truly important and identify what's redundant. Rhimes also said she never once missed an email that she regretted not seeing sooner.
If Rhimes (or you) wanted to take it one step further, she might heed the advice of Brandon Smit, a researcher on work-family conflict at Ball State University in Indiana. Smit and his team found that one simple strategy could turn off the lingering work thoughts that can so easily follow you home: Before you leave work at the end of the day, make a plan for how to address anything lingering in the morning.
The reason you're likely thinking about work is that you have some unfinished business, Smit said. Our brains keep nudging us when we have an unfinished task or project, which prompts rumination and anxious thoughts. If you quickly write a plan each night before you go home about how you're going to accomplish those unfinished projects, you're more likely to leave the work thoughts at work.
In a survey of 103 participants, Smit found that workers who identified as "high job involvement" people -- that is, people whose jobs are central to their identity and lifestyle -- the planning helped them detach more at night. His findings were published online Thursday in the Journal of Organizational and Occupational Psychology.
"Since people who are less involved in their work already have an easier time detaching in the evenings, they don't need any extra help," said Smit. "People who derive a sense of identity from their occupation benefitted the most from planning because they are more likely overall to think about work."
There are many good reasons for wanting to "turn off" work worries. Thinking about work while spending time with your loved ones might lead you to be less mentally present with them. You could be too distracted, tired or grumpy to complete vital home tasks like making dinner, doing laundry or helping your kids with their homework. But Smit also points out in his paper that being able to mentally detach and recover after a workday actually makes you better at your job. He compared the mental break to recovery after a run.
"Even if you love running, you have to get a break, otherwise you'll wear yourself out," Smit wrote. "Research suggests that it's a similar situation with psychologically detaching from work. You'll perform better at work if you are able to 'recharge your batteries' and start the day fresh."
There's also a practical aspect to the daily reflective planning exercise. Once you start doing it, Smit writes in his study, you'll soon be able to see whether you're setting realistic work goals for yourself. Too many goals leads to more incomplete goals, which could then lead to more worrying at home.
More companies are making work-life balance a priority by offering fancy lifestyle perks, but just because you get to bring your (literal) dirty laundry to the office or eat catered meals every day doesn't mean work stress can't creep into your home life. One of the best ways to build a mental barrier between the office and the house, says psychologist Michelle Callahan, is to be mindful of how you enter your home. In a 2011 blog for the Huffington Post, Callahan wrote that starting your evening with some alone time -- say, changing your clothes, calming down and being quiet -- could change the way you approach your next shift at home.
Other tips include shutting off your devices at a certain time each day — and letting people at work know exactly when you will and won't be available to respond.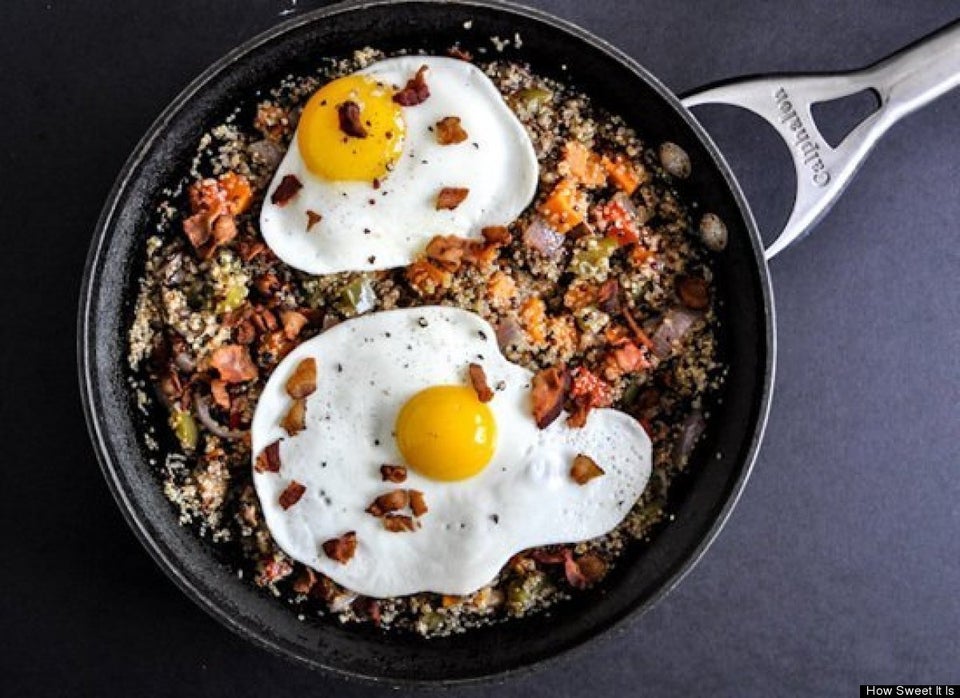 19 Ways To Unplug
Related