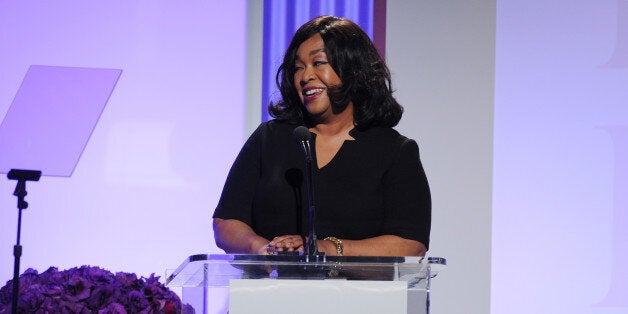 She continued and explained why:
This moment right here, me standing up here all brown with my boobs and my Thursday night of network television full of women of color, competitive women, strong women, women who own their bodies and whose lives revolve around their work instead of their men, women who are big dogs, that could only be happening right now.

Think about it.

Look around this room. It's filled with women of all colors in Hollywood who are executives and heads of studios and VPs and show creators and directors. There are a lot of women in Hollywood in this room who have the game-changing ability to say yes or no to something.

15 years ago, that would not have been as true.
The rest of the speech, which is just as powerful, was posted by Rhimes to Medium. Head there to read it in full, or watch the complete version below: