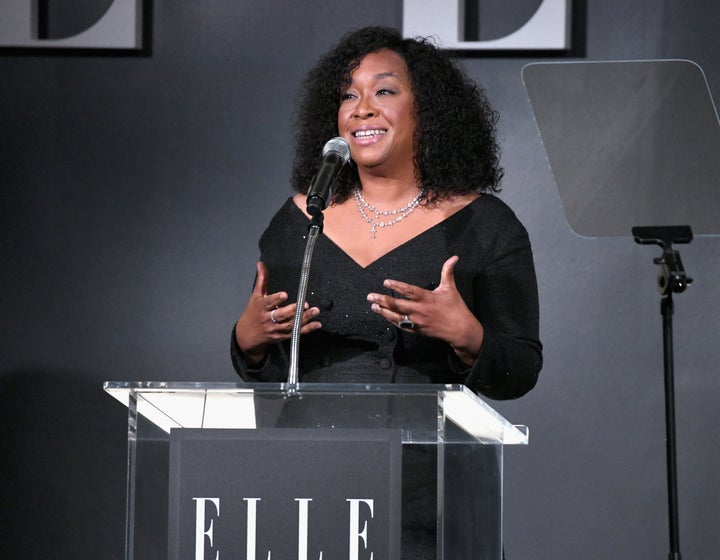 "I got to say, this is harder than I thought," the prolific showrunner announced midway through her speech at Elle magazine's 25th annual Women in Hollywood celebration on Tuesday. "I am the highest-paid showrunner in television."
Rhimes recently inked an exclusive, multiyear deal to bring her production company Shondaland to Netflix, while she continues to oversee her shows currently airing and in development at ABC. 
Initial reports estimated she'd be raking in $100 million. However, Rhimes revealed Tuesday that when her own deal with Netflix was announced, she "let them report my salary wrong in the press" and avoided interviews — which means she's likely earning a far larger sum, considering showrunners like Ryan Murphy and Greg Berlanti respectively signed contracts worth $300 million and $400 million.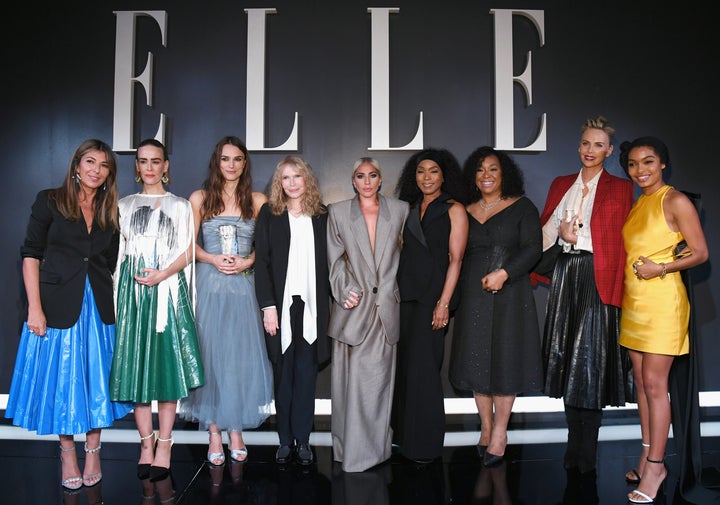 Introduced by "Grey's" star Ellen Pompeo, who recently revealed (and caught some backlash) about being the highest-paid woman in dramatic television, Rhimes spoke about the two realizing her own self-worth as women and creators, and the ways women downplay their accomplishments to appease men. 
"Over the course of the seasons, Ellen and I went from believing that we were employees of a network to understanding that we were the network," the Year of Yes author said onstage. "In a world in which women of all colors are constantly forced to battle with men for equity and inclusion, we have the good fortune to work in an environment that we had nurtured and built with enough of our sweat and tears over enough years that we no longer needed to battle men to get to the top of a mountain."
She added, "We just built our own mountains, and then we realized that all we had to do was equalize and include one another."
Rhimes went onto draw stark differences between the ways men and women operate in our in the entertainment industry, politics and beyond. 
"The other day I came to this conclusion that men brag and women hide. Even when they don't deserve to brag, men brag — [Donald] Trump, [Brett] Kavanaugh — and when men do deserve to brag, they are good at it. They do it so well."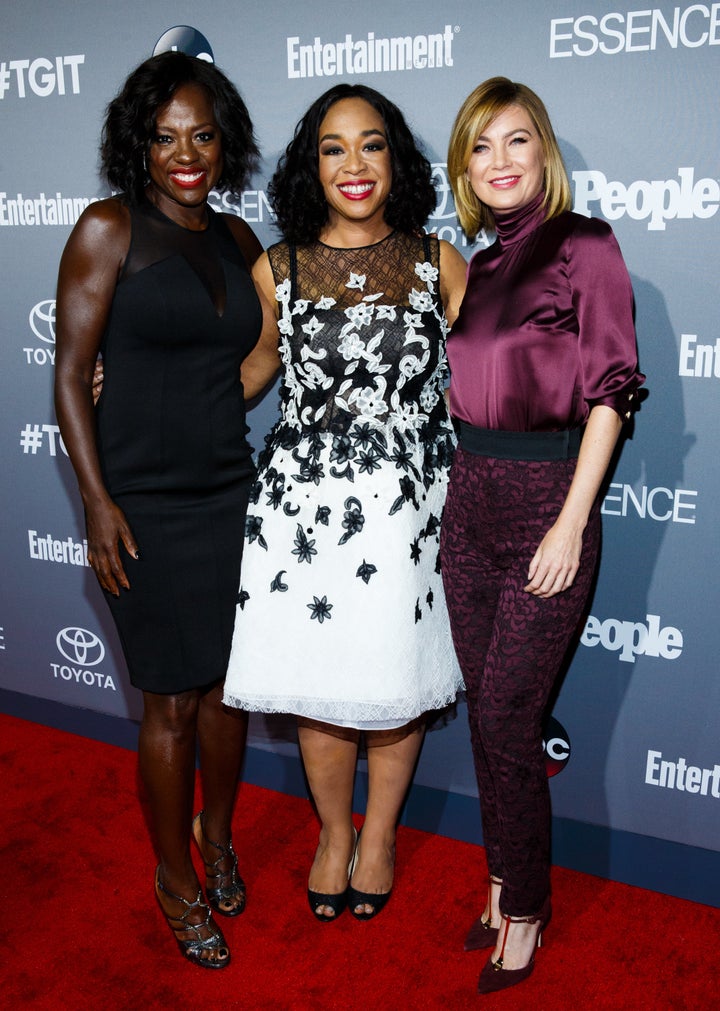 "My point is that we need to set an example, because I am awesome and we are awesome, which is another way of saying we have power," she continued. We are powerful women and when we say we have power, what we are really saying is that we deserve to have power. We deserve whatever good thing it is that we are getting. Demanding what you deserve can feel like a radical act."
The mother of three implored the audience of A-listers and fellow honorees like Lady Gaga, Charlize Theron and Yara Shahidi to "agree to be difficult, crazy bitches" and make a real change in their own communities. 
"Be a person who pulls other women, new women, different women, into your circle. Widen your circle to hold more people. Lose your judgments of who someone is based on what you've heard or what you assume. Make some friends. Find some new sisters. Come together, work together, brag together, be powerful together and whenever we can we should be lifting one another up because lifting someone up is what lifts us."
To read Rhimes' full speech, head over to Elle. 
REAL LIFE. REAL NEWS. REAL VOICES.
Help us tell more of the stories that matter from voices that too often remain unheard.
BEFORE YOU GO