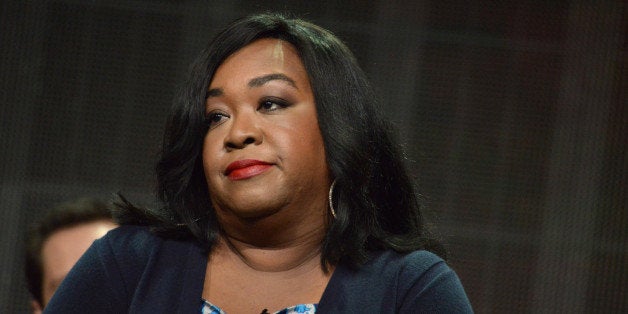 Shonda Rhimes, along with much of the Internet, wasn't too happy on Friday after New York Times television critic Alessandra Stanley wrote that the acclaimed producer should call her autobiography "How to Get Away With Being an Angry Black Woman." (Stanley's attempt at humor was a play on "How to Get Away With Murder," a new show on ABC that Rhimes executive produced but did not create.)
Stanley's piece went on to discuss Rhimes' supposed "set of heroines who flout ingrained television conventions and preconceived notions about the depiction of diversity" and other black women on television.
Joshua Malina of "Scandal" also chimed in:
Meanwhile, Kerry Washington decided to share some of the many thinkpieces produced in response to Stanley's article:
The response wasn't limited to Rhimes' co-workers. "Rhimes is no more the 'angry black woman' than her characters," Slate critic Willa Paskin wrote in a piece published Friday, "who are angry the way that a bird is bipedal: It's not false, but it's not to the point." The critic went on break down Rhimes' female characters and praise how the creator has "re-framed the stereotype of the 'angry black woman'" by carving out a space for black females on television.
Over at Vulture, Margaret Lyons called the New York Times piece "inaccurate, tone-deaf, muddled, and racist." Lyons noted a selection of obviously angry Rhimes characters (Mellie, Cyrus, etc.) who are white. Stanley failed to mention any of them. "What's the difference between a rant and a monologue? Sometimes just the race of the person delivering it," Lyons wrote. She ended her response piece by hypothetically assuming that even if Stanley's assessment were correct, there's still a flaw: "Is there anything in this article in particular that suggests any of these characters are based at all on Shonda Rhimes?," Lyons questioned. "There is not."
The takeaway from all this? Perhaps this: When writing about a beloved, powerful and successful producer, it may be best to not totally associate that person with their shows' characters, or more specifically, with characters of one race.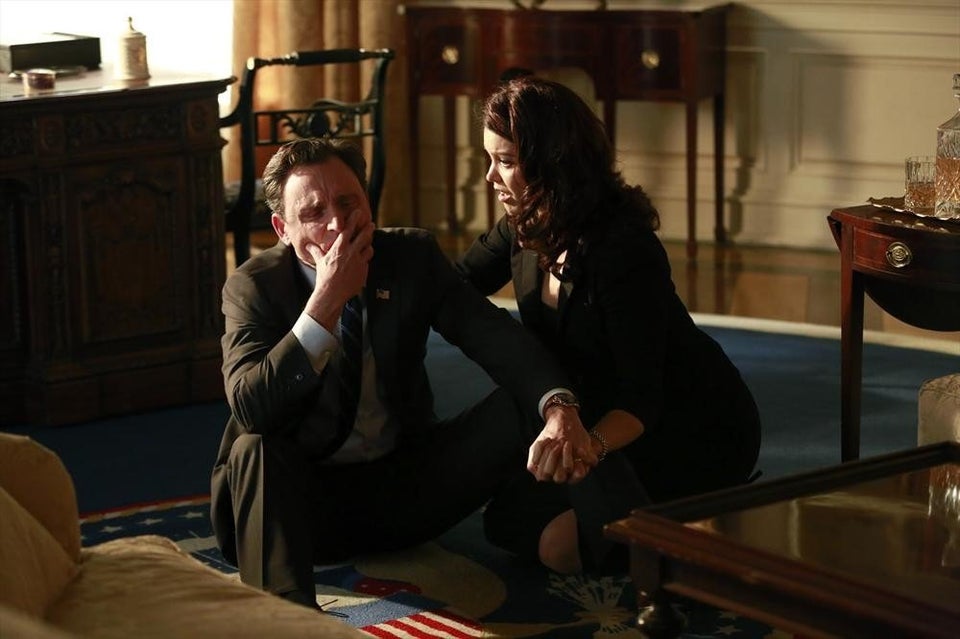 'Scandal'