There are tons of Mother's Day greeting cards on the market -- serious ones, humorous ones, ones with flowery prose, ones that are short and sweet, spiritual ones, photo ones, etc. -- but TV powerhouse and mom of three Shonda Rhimes has noticed one core theme among them all.
"All the greeting cards are about sacrifice," she points out to Oprah on "SuperSoul Sunday," before listing a few examples. "'Mother, you gave up so much for me. You worked so hard for me. You sacrificed so much. You were wonderful and giving and selfless.'"
To Shonda, this is troubling. She says she'd like to see a far different message expressed to moms.
"Where is the greeting card that says, 'Mother, you taught me how to be a powerful woman.' 'Mother, you taught me how to earn a living.' 'Mother, you taught me how to speak up for myself and not back down,'" she says. "Those are the greeting cards that should be out there.
The reason why, Shonda explains, is because those are the qualities mothers often want their own daughters to possess. Herself included.
"I don't want my daughters to grow up and think, 'I should shrink and be in the background. I should be selfless. I should be sacrificing. I should be silent.'"
"SuperSoul Sunday" airs Sundays at 11 a.m. ET on OWN.
Find more of Shonda's strong opinions on SuperSoul.tv: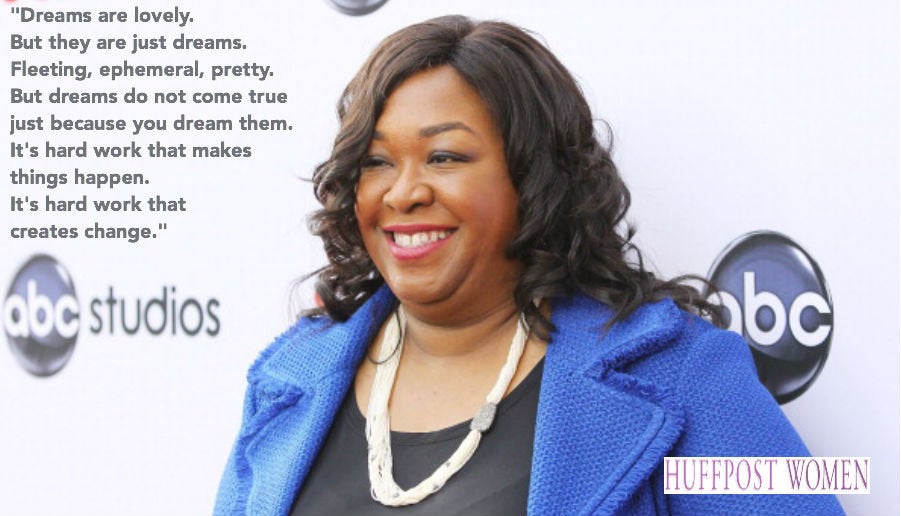 Empowering Shonda Rhimes Quotes