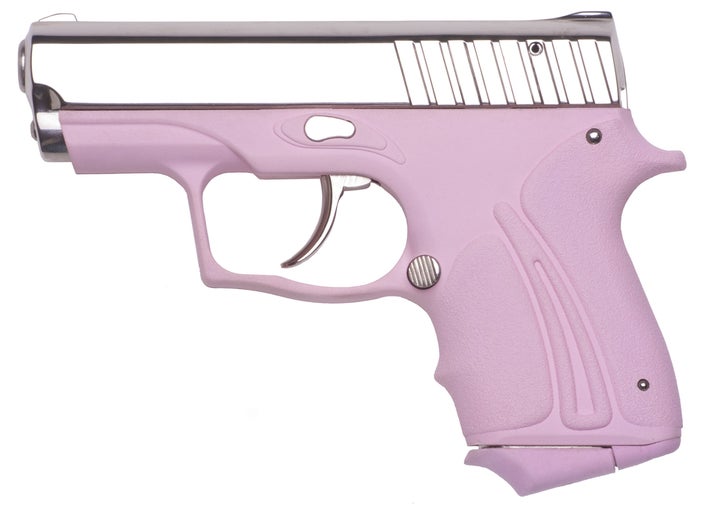 The Illinois State Rifle Association (ISRA) has announced its second annual Shoot for the Cure next Sunday. The event will benefit the Susan G. Komen for the Cure Foundation as "evidence of the ISRA's commitment to help eradicate the scourge of breast cancer."
"Firearm owners are eager to help find a cure," ISRA Executive Director, Richard Pearson, said in a press release. "This event allows us to have a little fun while helping out the Komen organization."
During October, Breast Cancer Awareness month, American consumers are often deluged by waves of pink marketing products and gimmicks on items such as pepper spray, handguns, porn sites and even garbage trucks. The practice has come to be known as "pinkwashing."
The Susan G. Komen Foundation, one of the most high-profile breast cancer foundations, has made an effort to crack down on some of the allegedly unauthorized uses of its name for breast-cancer themed products.
In response to a recent fundraising initiative from porn site Pornhub.com for example, a Komen spokesperson told The Huffington Post that, "Susan G. Komen for the Cure is not a partner of pornhub.com. We will not accept donations from this organization and have asked them to stop using our name."
And in a move that may spell bad news for the ISRA's fundraising attempts, Komen also denied partnering with Seattle-based gun retailer Discount Gun Sales (DGS). In February, the gun manufacturer advertised its pink Walther P-22 "Hope Edition" handgun "meant to raise awareness about a life-threatening predator: cancer," CBS News reported, but a Komen representative said the foundation had "no record" of ever receiving proceeds from sales of the weapon.
Initial requests for comment from Susan G. Komen for the Cure regarding the "Shoot For The Cure" event went unanswered Monday.
Xeni Jardin, co-founder of the blog Boing Boing, is a cancer survivor and vocal opponent of pinkwashing. Last week Jardin asked her Twitter followers to tweet their most egregious and obnoxious examples of pinkwashing with the hashtag #pinknausea.
So far, Jardin's tweet has been receiving a lot of attention, with many followers sending in pictures and sharing personal stories.
Popular in the Community