No one was a wiener in this case.
A judge has denied bond to a Chicago man who shot himself in the penis after allegedly robbing a hot dog stand.
Terrion Pouncy has been charged with two counts of armed robbery stemming from an alleged robbery that happened Tuesday morning at Maxwell Street Express, according to CBS Chicago.
At one point, Pouncy allegedly pressed a .38 caliber pistol to the head of a 39-year-old worker who had been passing a bucket filled with grease over the counter.
The victim told his co-worker to hand over the cash from the register. When the two employees gave Pouncy their wallets and a stack of singles, the grease bucket tipped and bills went flying, Assistant Cook County State's Attorney Erin Antonietti said in court, according to the Chicago Sun-Times.
Pouncy allegedly bent over to collect the cash and then shifted the gun in his waistband while running away from the restaurant.
At that point, he apparently pulled the trigger and fired a bullet that struck him in the penis, Antonietti told the court. The 39-year-old victim wrestled briefly with Pouncy before he staggered away from the restaurant.
Pouncy called 911 from the steps of a house across the street and reported being shot. He was taken to a nearby hospital to be treated for his injuries before being arrested.
Police said surveillance cameras captured video and audio of the robbery, and showed Pouncy struggling to make it across the the street.
Police recovered the wallets he allegedly stole, as well as the .38 caliber pistol. They said his blood-stained boxers had a particular pattern that matched underwear seen in the surveillance video when he bent over to collect money off the floor.
Because of his injuries, Pouncy was unable to appear for a bond hearing on Thursday so the judge ordered him held without bail pending a hearing on Tuesday, according to the Chicago Tribune.
Before You Go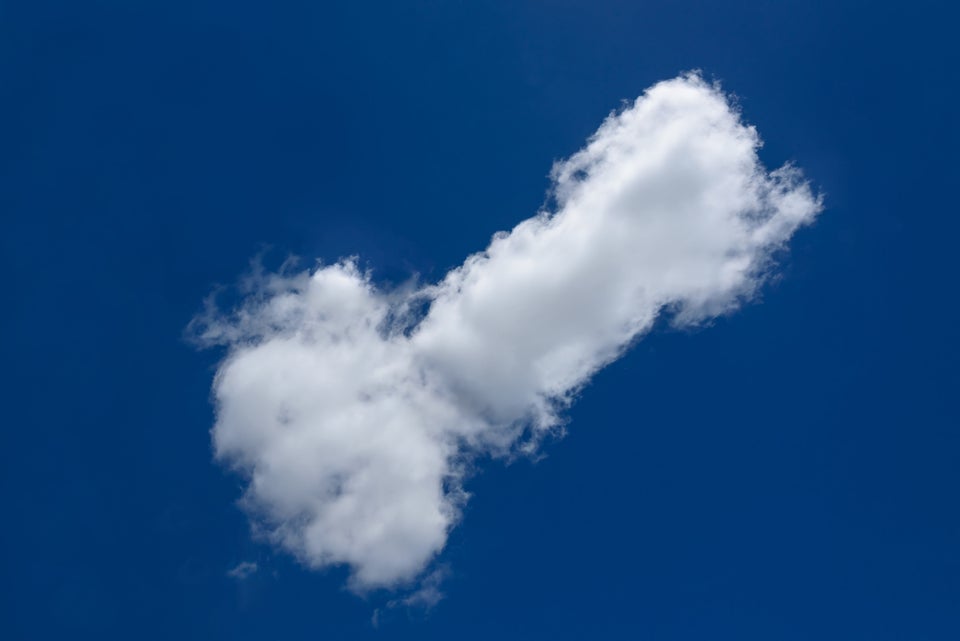 Cloud Penises!
Popular in the Community