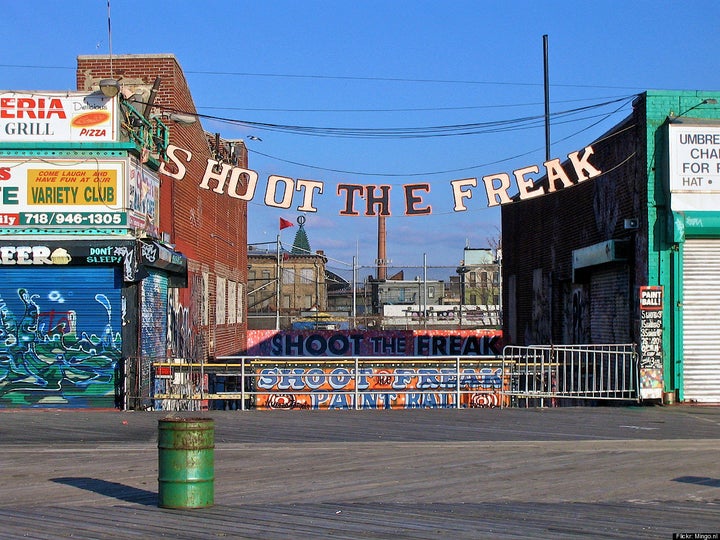 Coney Island lost one of its institutions yesterday: the boardwalk landmark Shoot The Freak has been destroyed.
"I'm still in shock," Anthony Berlingieri, operator of the game, told the New York Post. Berlingieri visited the site on Wednesday and saw that it had been razed.
He was not aware that it was slated to be bulldozed, nor did anyone seek his consent before doing so.
Zamperla USA, the company tasked with reinventing Coney Island, has been hit with lawsuits recently by many of Coney's veteran locations for bullying them into oblivion. In an effort to create a more sanitized, modern Coney Island, Zamperla has had to pushed older, shabbier businesses out of town -- a tactic which has gained them a tremendous amount of criticism.
Zamperla never contacted me before throwing out my equipment and basically shutting me out of business," said Berlingieri, adding he plans to sue Zamperla for "illegally evicting" him.

Shoot the Freak was an attraction at Coney Island in which a man in plastic shielding would run around the alley while participants tried to shoot him with a paintball gun. Critics argue that this sanitized, amusement park envisioned by Zamperla doesn't at all fit in with the gritty charm of the neighborhood or ethos of Coney's past.
In memoriam: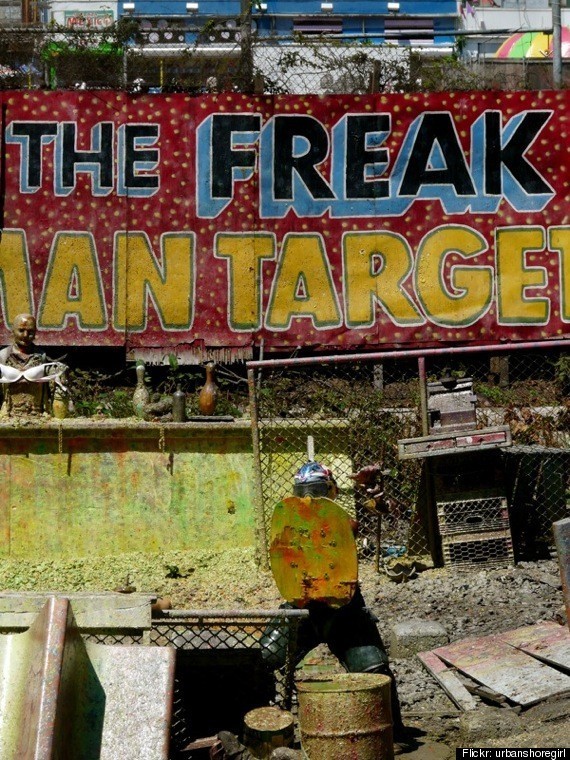 REAL LIFE. REAL NEWS. REAL VOICES.
Help us tell more of the stories that matter from voices that too often remain unheard.