"Lord, when babies die at a church school, it is time for us to move beyond thoughts and prayers," Black said as the Senate opened for business on Tuesday. "Remind our lawmakers of the words of the British statesman Edmund Burke: 'All that is necessary for evil to triumph is for good people to do nothing.' Lord, deliver our senators from the paralysis of analysis that waits for the miraculous."
Black, a retired Navy rear admiral, has served as the Senate chaplain for over 20 years. He's the first Black person to hold the position.
Although he rarely strays into politics, Black has delivered several pointed prayers over the years, scolding senators with a deep, authoritative voice. For example, during the 2013 government shutdown, he asked God to "save us from the madness" and "deliver us from the hypocrisy of attempting to sound reasonable while being unreasonable." He also admonished senators during the 2020 impeachment trial of former President Donald Trump to "remember that patriots reside on both sides of the aisle."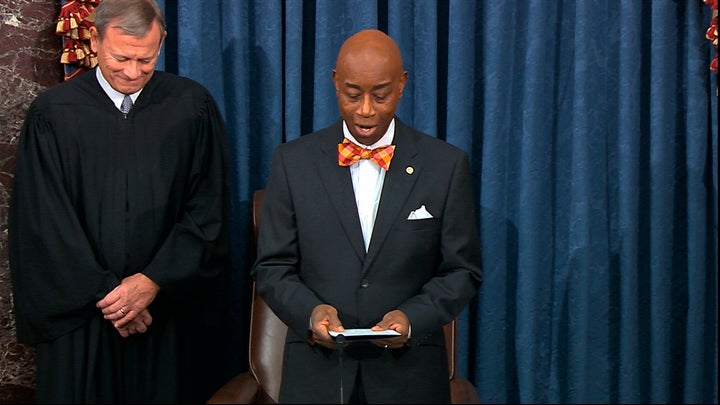 The phrase "thoughts and prayers" is a standard political refrain right after mass shootings. Yet, gun rights advocates argue nothing more can be done to address shootings.
Last year, Congress passed a law that included modest curbs on buying guns and funds to boost mental health care and school security, but Republicans have steadily resisted calls for more stringent gun control measures.
"I would say we've gone about as far as we can go," Sen. John Cornyn (R-Texas) said Monday following President Joe Biden's call to reinstate an assault weapons ban.
Popular in the Community