Ernesto Poblacion is the publisher of Miami Shoot magazine who speaks to the Huffington Post about what Miami City represents for him, as well his preferred destination in the city. Enjoy!
Carolina Rodriguez Hernandez: What does Miami mean for you?
Ernesto Poblacion: The meaning of Miami to me is best defined as my life's new beginning. Miami is my home away from home. Having been raised in Los Gatos California, known to most as Silicon Valley, I grew up around a very hardworking, entrepreneurial family and worked around a social culture that had little time for play. Since moving to Miami in 1998, the city and its beautiful people have welcomed and provided me with opportunities to fill all aspects of my life. Miami is the city where I married my lovely wife, adopted my first dog, have most of my life-long friends, bought my first home, started my first business... the list goes on. Miami is a world-class resort destination and what better place to live, work and play where people vacation.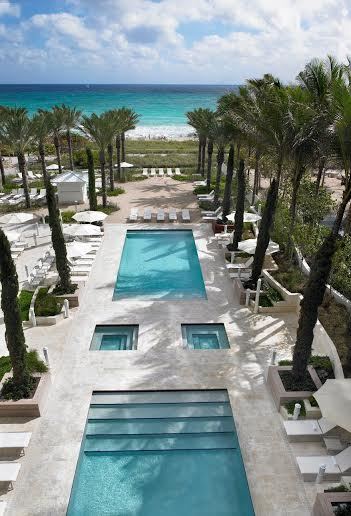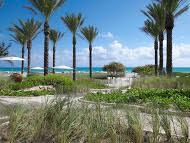 Photo credits: Courtesy Grand Beach Hotel
CRH: Which is your preferred Miami Shoot Magazine photo?
EP: I have had the honor of working with and publishing many amazing editorials produced by so many talented photographers in this city and around the world. I can't say I have a preferred photo. There's just too many to list that I am so fond and proud of.
CRH : Which is your favorite destination in Miami where you disconnect from work?
EP : My wife and I adopted a dog 2 years ago. He's a crazy Lab and I love to disconnect from work by taking him on walks along the beach. You can find me and my wife every morning walking our favorite trail that runs between 87th and 96th street in Bal Harbour/Surfside. It's peaceful and there's a great resort along the trail called the Grand Beach Hotel Surfside. They have an amazing espresso bar and cafe where I get my morning coffee. The staff is very friendly and best of all it's a dog-friendly resort. I like to sit outside on their patio which faces the ocean and relax.
CRH: What's next in your business life and for Miami Shoot magazine?
EP: The magazine has just celebrated its five-year anniversary evolving from what was considered to most in my circle as a far-fetched, fiercely, competitive venture. I am blessed with amazing co-partners and supportive friends and family which have inspired me to materialize my vision. I work with incredibly talented staff, writers, photographers, and collaborators. I have had the opportunity and honor to meet and publish so many interesting individuals from all walks of life. There are a lot of great magazines' in this city and as a relatively young magazine, we have our work cut out for us. Our focus is to sustain, grow, and compete. The magazine will continue to evolve and provide our audience with quality content. We take it one day at a time. As for other business ventures that I am involved with, I have been working closely with my father in Silicon Valley on an investment in a disruptive medical device technology company that will add substantial capabilities to the existing ultrasound medical imaging device market. I am also embarking on a real estate partnership with my wife here in Miami that I am very excited about.
Calling all HuffPost superfans!
Sign up for membership to become a founding member and help shape HuffPost's next chapter