It wasn't a silent night.
A Georgia man preparing for the Christmas season spent a night in jail after he was arrested for shooting at mistletoe outside a Decatur shopping mall.
William E. Robinson, 66, was charged with reckless conduct and discharging a firearm on someone else's property after he opened fire on a tree that held a sprig of the plant, which is commonly used as a Christmas decoration.
Robinson told CBS Atlanta that he was merely following a holiday tradition when he used his double-barrel 12-gauge shotgun to knock the plant out of a tree outside the North DeKalb Mall.
"Every year I go somewhere to get some mistletoe to decorate the house," Robinson told the station. "I get some for my friends that can't get mistletoe. The best way to get it is with a shotgun."
Most people simply purchase mistletoe. But in some parts of the country, it's a tradition to shoot first and decorate later.
Southerners preparing for Christmas have long used shotguns loaded with birdshot to knock mistletoe from trees, National Geographic wrote in 2001.
It was the place -- not the practice -- that put Robinson behind bars.
Robinson told CBS Atlanta he wanted to hunt for mistletoe on a friend's property, but when his acquaintance wasn't home, he turned his attention to a tree that he claims is on the mall's "fence line."
A passing motorist contacted authorities after spotting Robinson firing one shot and collecting his yuletide bounty near an Applebee's restaurant at 5:30 p.m., The Atlanta Journal Constitution reports. The driver trailed the suspect to a Citgo gas station, where police took him into custody.
According to investigators, Robinson was shocked others weren't aware of his holiday tradition.
"He said he does this every year, but never in the mall parking lot," a police report, acquired by Decatur's 11 Alive, notes. "The suspect was surprised he was getting arrested."

SEE OTHER SUSPECTS ACCUSED OF DUMB CRIMES: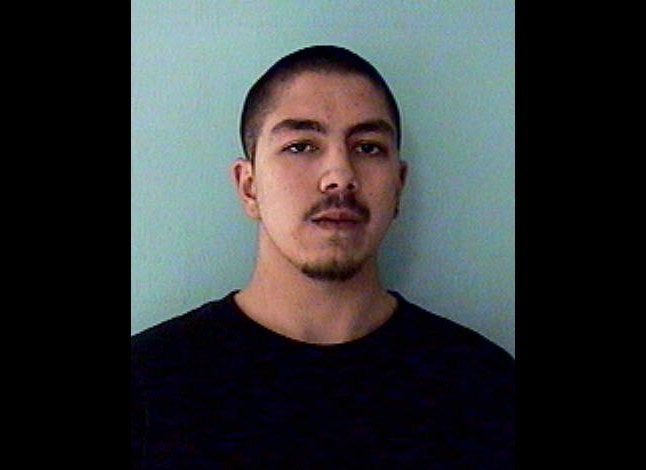 Dumb Crime: Masterminds Need Not Apply
Related
Popular in the Community