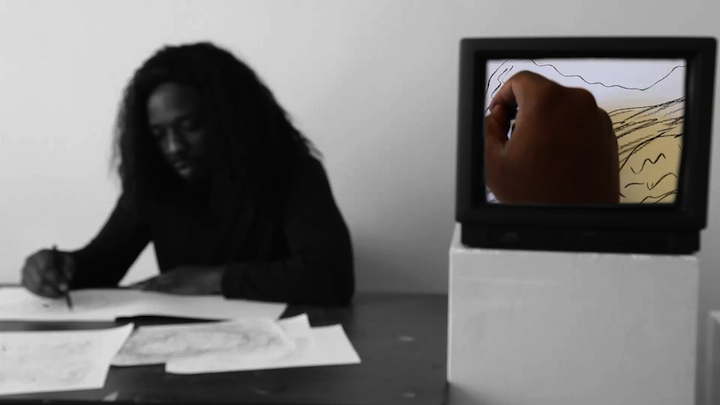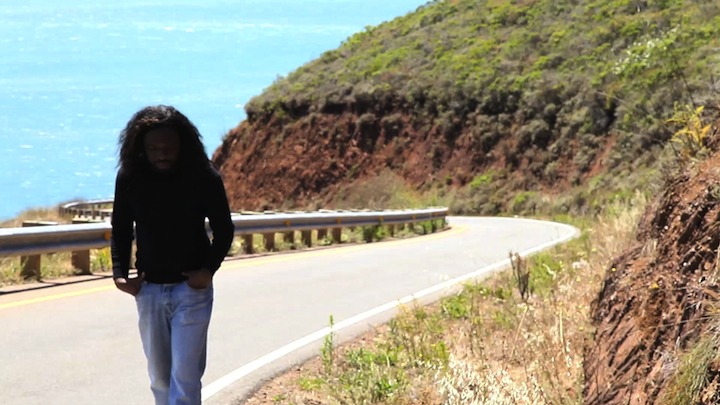 Check out the trailer below:
The film was conceived -- or should I say, started coming together -- after I received the Headlands Center for the Arts Alumni Award's Residency late this past spring. Initially, I proposed to edit a film and shoot additional footage to be included in upcoming performances that featured my new emerging character Kaye. The music performed would be from the film Introducing Kaye (Art Jobs) that I would supposedly be editing. However, because it has been a challenge for me in the feature film department, in terms of all the moving parts that have to be kept together, I felt a prequel to 'Art Jobs' would be doable and more suitable.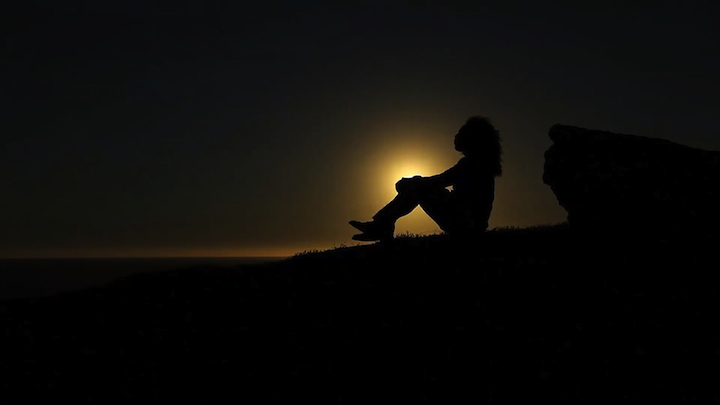 In Spring 2010, I was there writing the script for the yet-to-be-produced feature film Ova Katessa and I worked on canvas collages that were featured in MoMA PS1's Greater New York 2010 edition. This year, I wrote, directed, edited, and starred in seventeen new episodes of my web series Melody Set Me Free 2012, which airs on James Franco's whosay channel. I also post them here for those of you who are reading my blog for the first time. After I completed Season 3, which included seven episodes in late June, I was exhausted and felt there was no way I could shoot 'Art Jobs' on no budget or deferred. All this before I was to head west at the end of July? No matter how bad I wanted to. Physically and psychologically I just couldn't bring myself together to pull it off. So... I settled on the idea of creating a film that would be musical, organic... a stream of consciousness effort that I could easily relax into.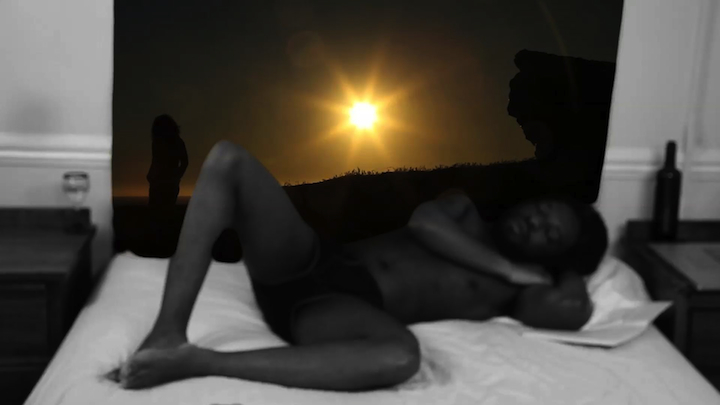 That's not to say it wasn't challenging. The first being that the character was an artist and a singer. Traits that several of my characters share.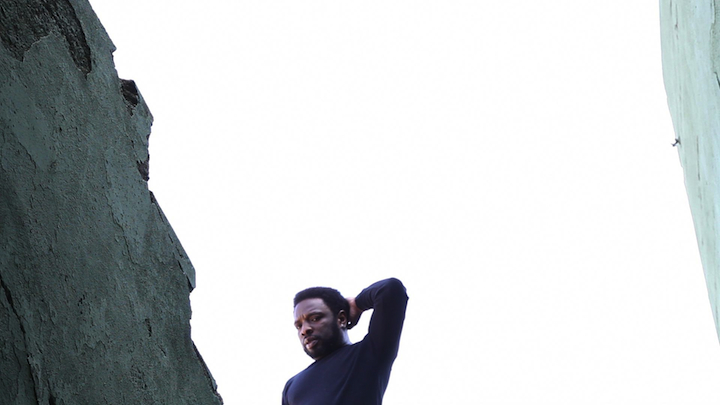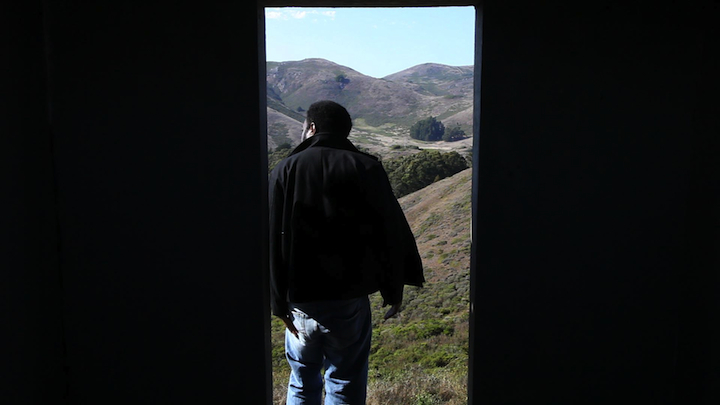 I spent four weeks, driving around, scouting and shooting Kaye's soul searching journey as a, not yet emerging artist, struggling with a series of failed relationships. The story is told through narration, songs, related moving imaginary that is at times, literal and other times abstract.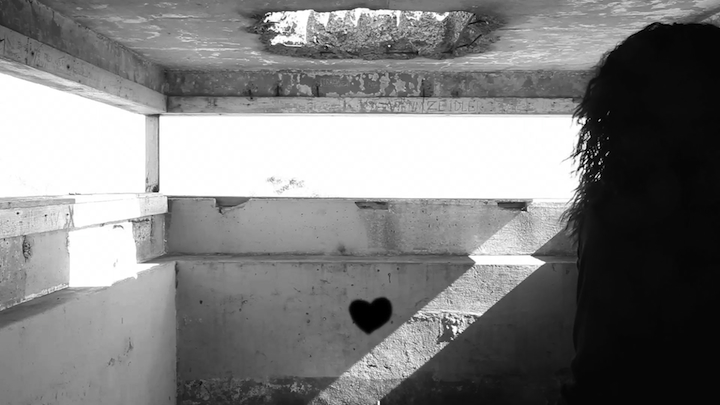 How did I get around? The residency has cars available to be checked out. All that is required is a valid driver's license and gas in the tank. Some days were sunny, most were foggy and gray, but always beautiful. Tourists would stop, watch me, a few took pictures, a couple asked me to take their picture, I did. A few times, I would wait for a family or a group to walk pass, out of the shot, while the camera rolled. I didn't have a camera guy, cinematographer, or an assistant. It was just me, my camera, my tripod, and Kaye's wig. Which was on, off, on and off again. The reason some looked on a little confused.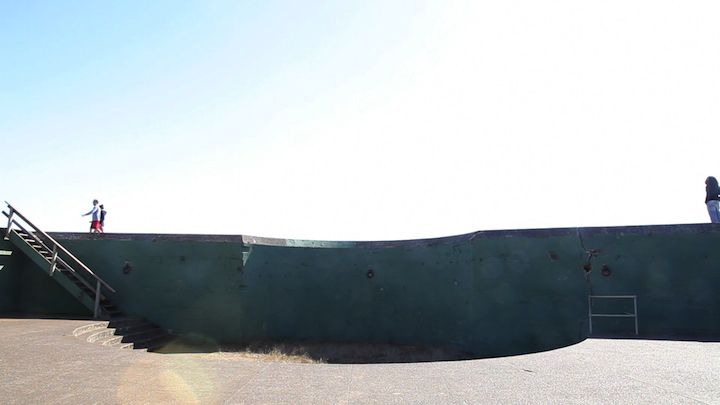 It was my intention to ask for some assistance and other artists at the residency for a little help, but after the first few days of filming alone, it felt, for the most part, I should continue on that way. It seemed to amplify the feelings of loneliness and isolation, which I was able to draw from. I did decide to cast two artists there Jeremy Mende and Kyle Austin Dunn as two of Kaye's friends. Mende, who I met for the first time and who's work I found interesting, scenes took about four or five hours in three locations and Dunn's, who hosted me when I visited UC Davis back in January of this year, took about fifteen minutes in one location. Other than that, I spent my time at the residency working alone. I did send out a call for extras on Facebook, which felt awkward. The underwhelming response was dead on, in sync with my feelings about it and by the time a few responded, I had already decided I would buy some wigs and hats and portray the extras myself.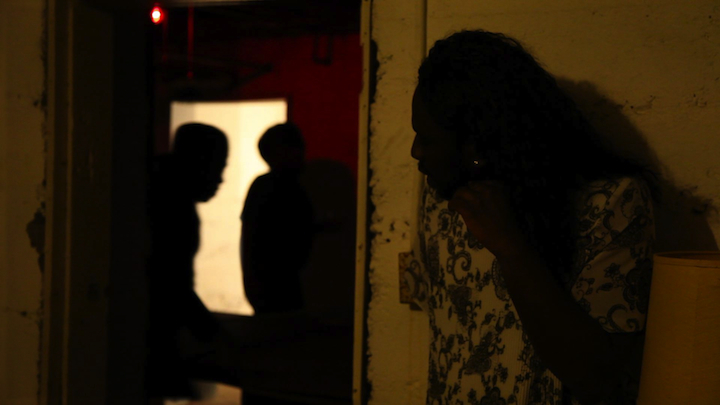 At this point, I drove around with a smile, because more creative ideas began to pour in. I shot the scenes as live action silhouettes that would loosely relate to my animation video Lil Myron's Trade.
This is intended to plant seeds for these new additions to potentially grow and emerge with a story of their own somewhere down the road.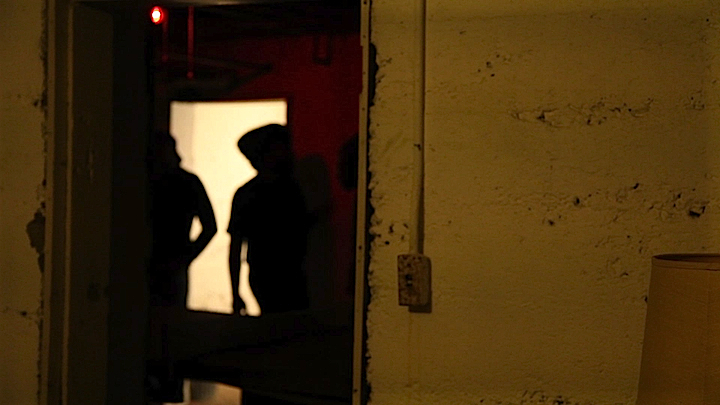 I am grateful for everyone who has ever supported me. As for this project, I am particular grateful for The Headlands for creating an alumni award residency; The Creative Capital Foundation for the funds I used to purchase new equipment; The Metropolitan Museum of Art for inviting me to perform, give a talk, be apart of the Warhol exhibition, purchasing a work, and James Franco and Rabbit Bandini Productions for commissioning new episodes of Melody Set Me Free, which is opening my eyes to new possibilities and ideas on how I can work my way to directing bigger projects with Introducing Kaye (Art Jobs), Ova Katessa, and another possible TV series being among them.
But... for now, I will shoot and edit the final scenes for 'Romantic Loner', prepare for these upcoming performances and presentations...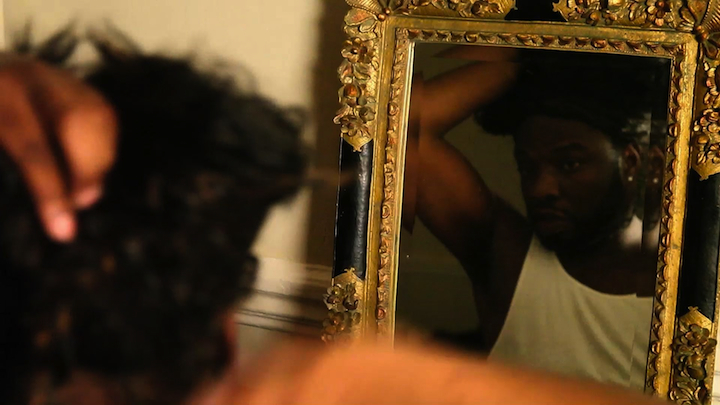 To be continued... (basically)
Calling all HuffPost superfans!
Sign up for membership to become a founding member and help shape HuffPost's next chapter