A 5-year-old girl who was shot in Baltimore on Monday evening is reportedly the sister of a 7-year-old girl who was fatally shot in a similar shooting in July.
The youngster was standing on a sidewalk just before 6:30 p.m. when she was believed to have been caught in a shootout, investigators told Fox 45 News.
She was rushed to a hospital for a gunshot wound to her groin and taken into surgery, police said in a release. She is expected to survive, WJZ reported.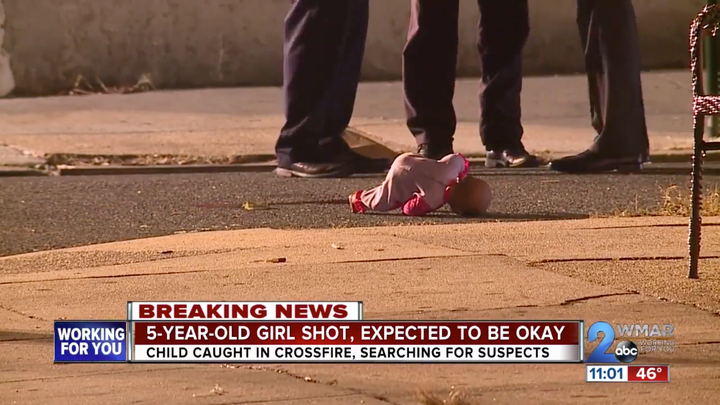 Authorities were not publicly identifying the victim as of Tuesday morning, though multiple local news outlets, citing unidentified officials, have identified her as the half-sister of Taylor Hayes, who was killed while sitting in the back of a car, also in west Baltimore, on the afternoon of July 5.
Keon Gray, 29, has been charged with Taylor's murder, along with other offenses.
As of Tuesday morning, police told HuffPost that no arrests have been made in the latest child's shooting, which left a child's baby doll lying abandoned on the street.
"Only a pure coward would shoot a baby and leave her in the street! Somebody needs to buck up and tell us who shot this baby," he tweeted.
Popular in the Community