At this point, we all know that there are some serious gems hiding in the men's section. But what about the kids section? Oftentimes, the merchandise for children feature the exact same designs and fabrics as the adult versions, but with much lower price tags.
Kids' shoes go up to size six (women with small feet will rejoice), while stores like Gap Kids have sizes that go up to a girl's 14, which is big enough for some petite ladies.
Though most tall girls won't be able to shop in the children's section for clothes, there is no reason they can't buy their accessories. So save yourself a few bucks and check out your nearest J.Crew Crewcuts.
Gap Kids goes up to size XXL or a girl's size 18. And with Gap's generous sizing, there is no reason a petite woman couldn't fit into their clothes.
Uggs for girls go up to a youth's size 6 (which is equivalent to a women's size 7), and they are quite a bit less expensive. Ugg slippers for women go for about $120, while the kids version is a mere $70.
If you're looking to stay warm on a budget, the girls' section of The North Face could be the way to go. Their jackets go up to an XL and can save you a bundle. For example, their signature Oso Hoodie is $99 for girls versus $140 for women.
Nike girls' shoes go up to a 7Y, which is equivalent to a women's 8 and are often half the price.
The real gems at J.Crew kids are the accessories. They have colorful statement jewelry, pretty Liberty London totes, oh and did we mention that they also have faux-fur coats up to a size 14?
Zara is pretty affordable to begin with, but if you can get the same merch up to a size 14 for less money, why wouldn't you?
Toms go up to a size 6Y for children (about a women's size 7) and offer many of the same patterns and styles as they do for women. Though they aren't that much cheaper, there are some additional colors and prints you won't find in the women's section.
Though we doubt we'll ever look as stylish as these kids: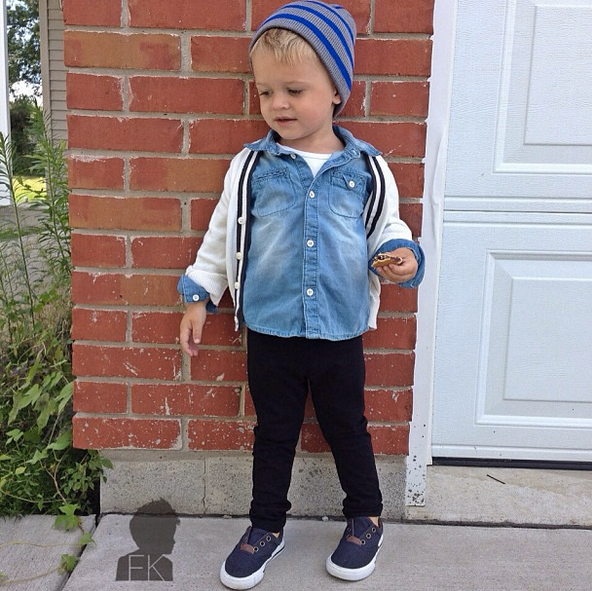 Fashion Kids, Instagram's Youngest Style Stars